India Dominates at ISSF Junior World Cup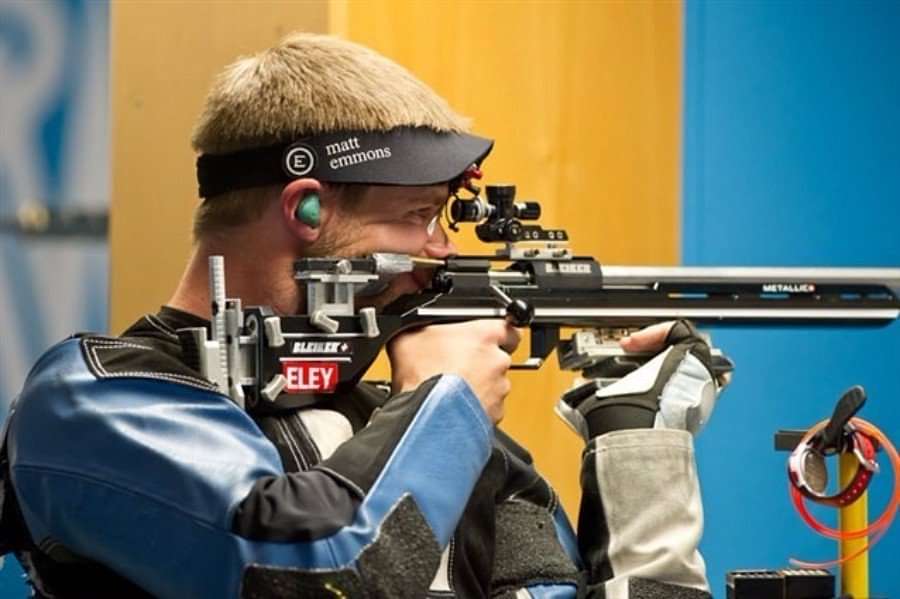 Indian junior shooters dominance on the world forums continue with them putting up an impressive show at ISSF Junior World Cup at Gabala in Azerbaijan.
At the third day of the event Rushiraj Barot clinched the gold medal in the Men's 25m rapid fire pistol event.
The 19-year old Indian, who qualified for the six-man final in fifth position with a score of 556 in the qualifying, best Lukas Skoumal of the Czech Republic 25-23 to register his first ever win at the ISSF Junior World cup.
Rushiraj had finished at the 9th position in the same event in the Junior World Cup which was held in Suhl, Germany, in May.
Indian is now comfortably placed at the points and medal table securing second position with 6 Gold, 4 Silver and 8 bronze in their kitty. The medal table is topped by the Russian athletes with 10 Gold medals out of the 21 medals.
Earlier in the day, Pratik Borse, Arjun Babuta and Prashant won the team gold event with a combined score of 1849.9 in the 10m air rifle event. Both Arjun and Pratik also qualified for the individual finals where Arjun Babuta won the bronze medal.
The Czech sensation Filip Nepejchal, who had also won the senior World Cup Gold in the event in Baku earlier this year, won the gold in a nail biting finish, ahead of JapPratikan's Atsushi Shimada.
In the junior men's 5m pistol, Anmol notched up another medal when he teamed up with Nishant Bhardwaj and Arjun Das to win the team silver medal. Their combined score of 1600 was just behind team Russia's gold medal score of 1640.
Dilreen Gill, Geetaksmi Dixit and Aashi Rastogi helped India bag another team bronze in the junior women's 10m air rifle event.
There are two more competition days left for the ISSF Junior World Cup to conclude.
---