India strike gold in Paralympics men's high jump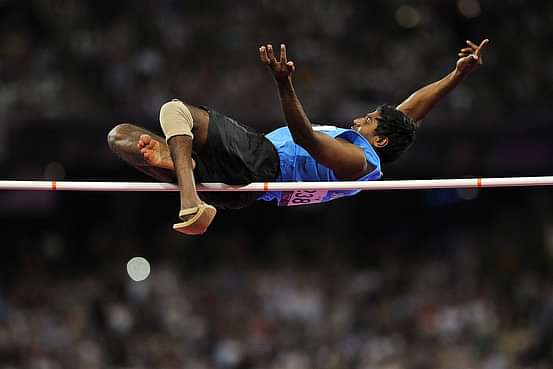 India woke up, Saturday morning, to the news that their athletes had opened the country's medal tally at the Rio 2016 Paralympics. Mariyappan Thangavelu clinched the gold medal while compatriot Varun Singh Bhati also got on to the podium with bronze. Both athletes were competing in the Paralympics men's high jump T-42 event at Rio.
In fact, Thangavelu made history by becoming the first Indian high-jumper to win gold at the Paralympics. His leap of 1.89 metres was his personal best. Bhati too recorded his personal best of 1.86 metres to finish third. Another medal prospect in the same event, Sharad Kumar, finished at number six.
In fact, Kumar had been leading the pack at one stage, after clearing hurdles of 1.55m and 1.60m. Unfortunately, he could only register a best of 1.77m which wasn't enough to secure a podium finish.
Competition had been heating up as six out of the 12 athletes in contention, had cleared the 1.74m mark in their first eight attempts.
In the 10th attempt, Mariyappan cleared the 1.77m mark successfully, along with three others – Poland's Lukasz Mamczarz, China's Zhiqiang Zhing and Kumar.
Bhati reached a step closer to the gold as he cleared the 1.83m mark along with Mariyappan. It was there that Kumar lost out as he failed to improve from 1.77m. At that time, there seemed to be an enticing prospect of India securing both the gold and silver.
It was then that USA's Sam Grewe came into the picture. The American cleared the hurdle of 1.86m to grab the top spot but the Indians also equalled the height to make it even.
Eventually, in a nail biting finale, Mariyappan grabbed the top honours in in the event by finishing with a jump of 1.89m as opposed to Sam Grewe's and Varun Bhati's reach of 1.86m. It led to the Indian national anthem being played at Rio.
The Sports Ministry had earlier announced that Indian gold medallists from the Paralympic Games will be awarded Rs 75 lakh, the silver medallists will get Rs 50 lakh while Rs 30 lakh will be given to the bronze medallists.
---