Indian Railways Celebrated Double Triumph at the Senior National Kabaddi Championship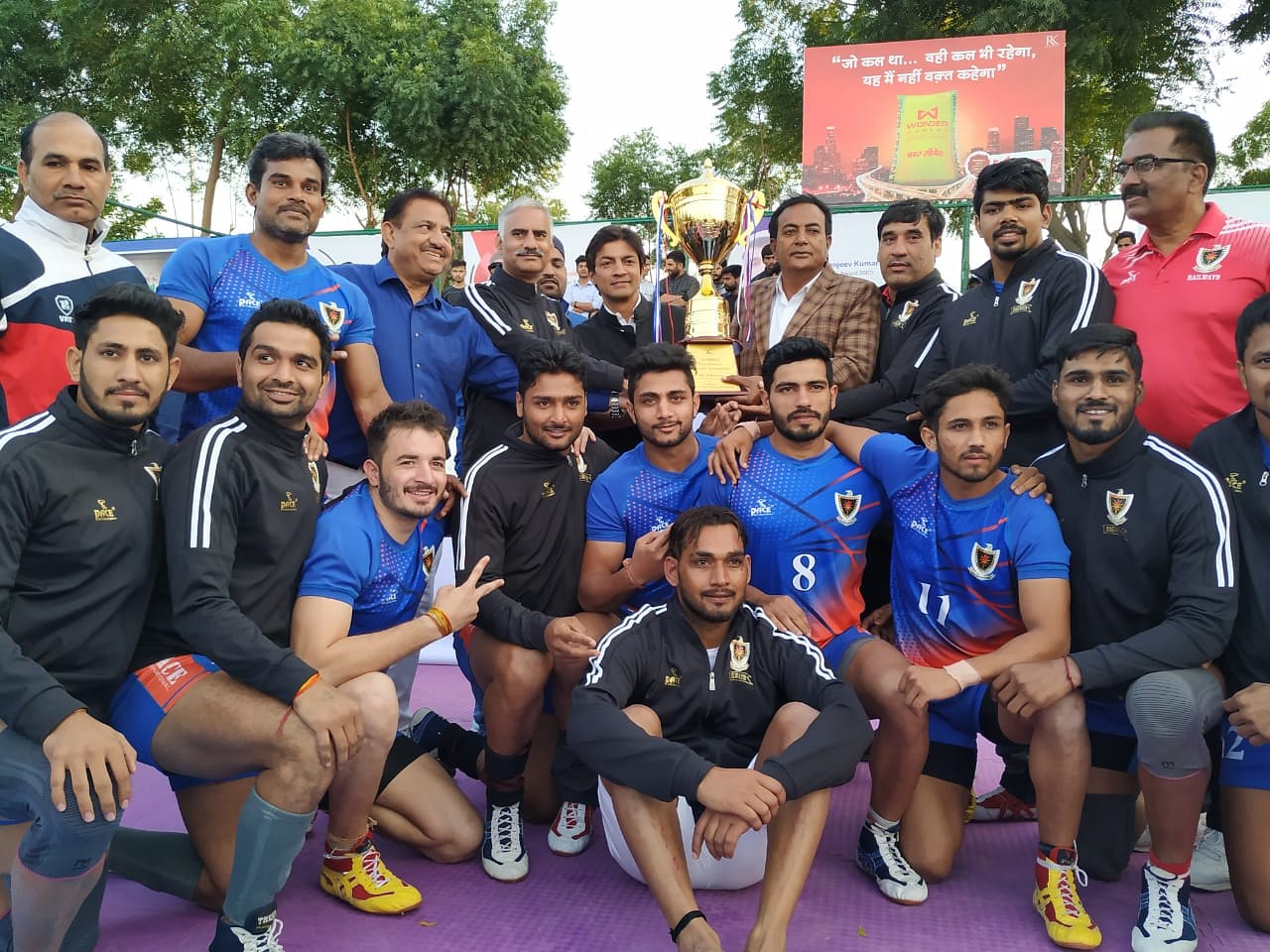 Friday was reserved for the 67th Senior National Kabaddi Championship. Kabaddi points table shows that Indian Railways nailed it in both female and male competitions. The teams from India were the favorites from the start and managed to meet everyone's expectations and take the trophy home for the second time in two years.
While it now seems that everything was smooth and easy, Indian Railways' players claim that their opponents put up a pretty good fight. Nevertheless, the Railways managed to come out on top. We did some digging and found out all the little secrets that led them to success.
Experience
It is always nice to see young and talented athletes play for a team for the first time. While such players sometimes become instantly popular, more experienced teams often take the win. Regardless of how talented someone is, there are always some tricks that come with time and numerous played matches.
All vital players who were part of the Indian Railways male team for the Senior Nationals in 2019 played again this year. The list includes players like the captain Dharmaraj Cheralathan, Vikash Kandola, Pawan Sehrawat, and Ravinder Pahal.
When it comes to the female team, we could see plenty of players who were spectacular last year as well. Pinki Roy, Ritu Negi, Sonali Shingate, Pooja, Payel Chowdhury, and Pavithra all gave their best for the second time and deserved to be number one again.
If you think this is a coincidence, think twice. We all know that practice makes perfect, and these two teams have proved that.
Team Spirit
One great player is sometimes all it takes for a team to achieve victory. However, in team sports, more than one player is needed for succeeding and staying at the top. Indian Railways are lucky since they have multiple great players who strengthen the team. 
This is very important because no player feels like they are responsible for the entire team. Besides, kabaddi is a sport that requires a lot of strength, and all the members of the team are equally important. The Railways women's cricket team has also demonstrated power throughout the competition.
In both male and female teams, all players take responsibility for one stage of the competition. Whoever shines in the group stage can rest a bit during the quarter-finals and semi-finals. When the final comes, everyone is ready. However, the biggest responsibility is given to the player who is well-rested and not worn out from previous matches.
Focus on Every Aspect of the Game
It is common for teams to focus more on the attack than on the defense. However, the defense is equally important — if it is weak, it can cost you the match.
Both Indian Railways teams are aware of this. Since there were no weak spots in any parts of the court, no other team could compete with them.
Indian Railways now have two reasons to celebrate, but they also need to focus on the preparations for the 68th Senior National Kabaddi Championship and create a viable strategy. They mustn't forget that it is often harder to defend the crown than to win it the first time.
---
Share this article