India's biggest football game was cancelled due to an ego clash between the authorities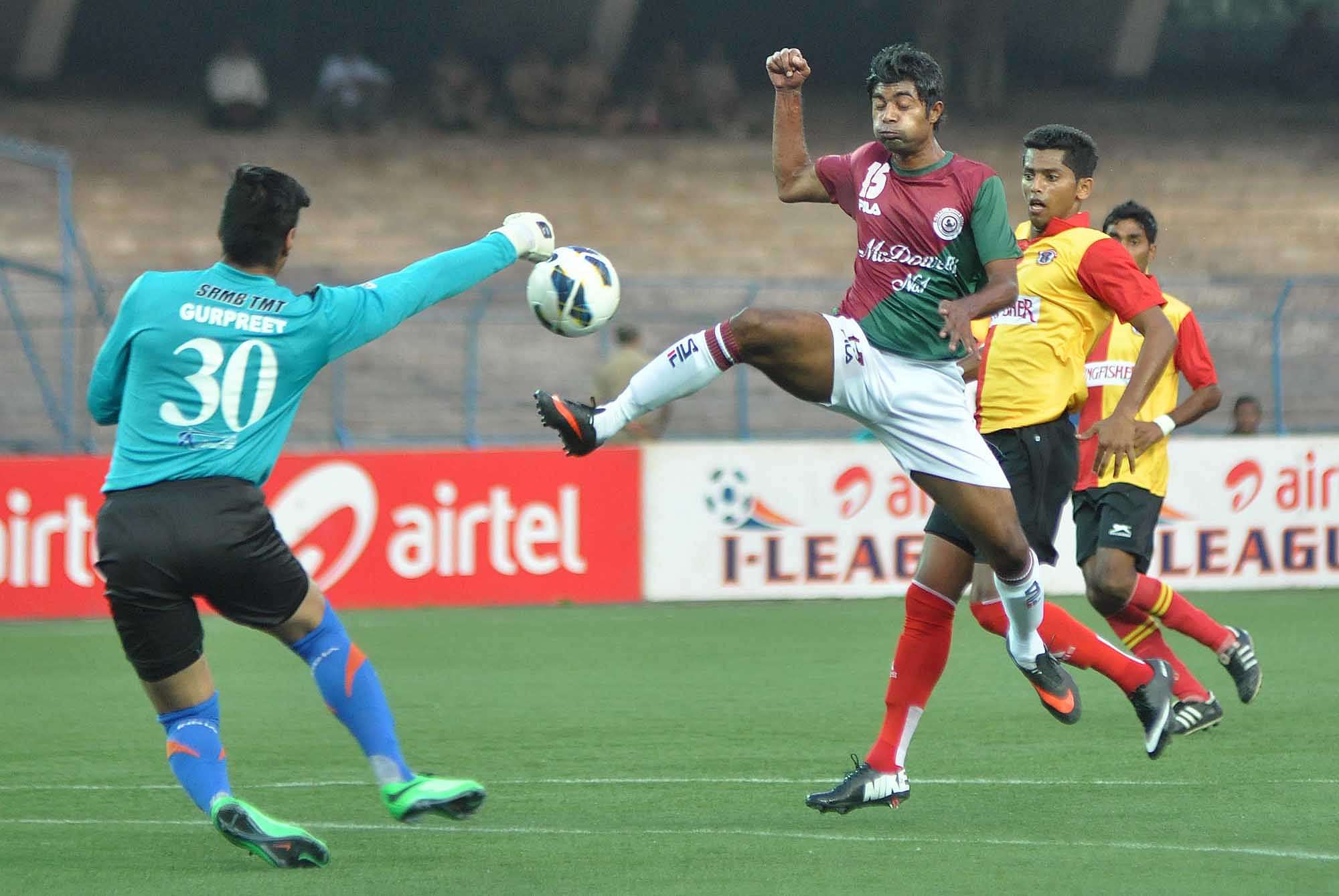 The biggest football match in the Indian footballing calendar between Mohun Bagan and East Bengal was called off because Mohun Bagan did not turn up for the game in the Calcutta Football League Premier division.
Mohun Bagan's no show was because of a their tussle with the Indian Football Association. The most celebrated Indian club had demanded a postponement, as they hadn't had much chance to practice at the venue due to it being some 65 kms away from the city. It seemed as if one of the two authorities would budge and the match would go through but that didn't happen and East Bengal got a walkover.
The walkover helped East Bengal get an unassailable lead at the top of the pack, with 24 points from 11 games. They have now won the league for a record seventh successive time.
It was a shame that the derby didn't take place, as it has always been one of the biggest talking points of the Indian footballing season. While the controversy could have been avoided, we believe Mohun Bagan must have had strong reasons for sticking to their decision of not turning up for the game. The referee waited 30 minutes post the match time but finally had to call the game off!
The biggest loss was not for Mohun Bagan but for the fans of both clubs as they missed out on the greatest rivalry in Indian football just because of an ego clash between the authorities. Many fans were surprised that Bagan did not let it go and just step on the field for the love of the game and for their fans.
Another reason was the Mohun Bagan were not happy with the 2000 tickets allotted to their fans and thus decided to not practice at the venue.
Hopefully Indian football can find a way past such controversies in the future, as India already lacks a strong fan base and such incidents can only further worsen the cause.
---