Five Interesting facts about Kabaddi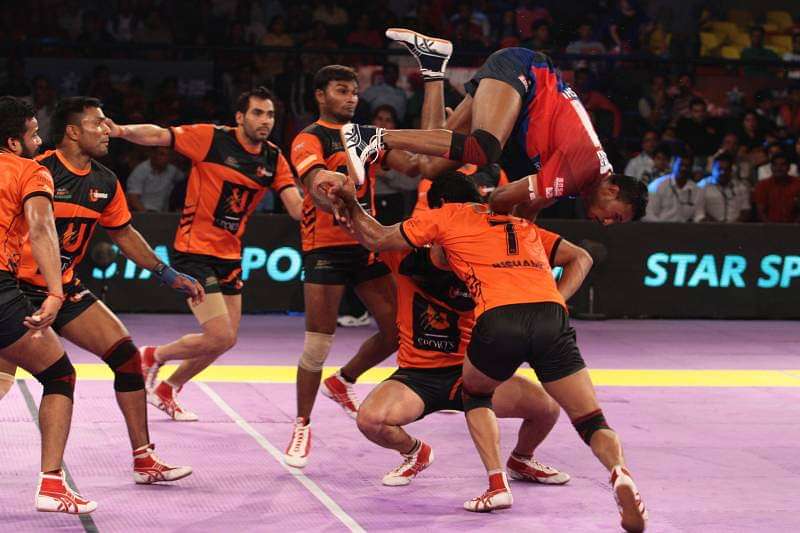 Kabaddi one game where we have ruled the world. No one's defeated us at any big international tournament. Kabaddi, Kabaddi Kabaddi is a chant many of us grew up hearing. But over the years, the chant grew fainter as other sports dominated our mindscape. Then came along Star Sports Pro Kabaddi League last year and everyone started talking Kabaddi again. With the sport being celebrated globally, this is an ideal time to have a look at some of the sport's lesser-known facts. Here are 5 interesting things you may not know about kabaddi:
1) 4000 years old young game
The origins of kabaddi can be traced back to around 4,000 years ago in ancient India, if one is to believe historians. The game has been mentioned in many mythological epics, the most significant of which is its reference in the Mahabharata during Abhimanyu's battle with the Kauravas. Buddhist literature also reveals that Lord Gautama Buddha also played this sport, often for recreation.

2) One game many name
Kabaddi is known by different names in different parts of India and Asia. It's known as Hadudu in Bangladesh, Baibalaa in Maldives, Chedugudu in Andhra Pradesh, Sadugudu in Tamil Nadu and Hututu in Maharashtra. The word 'Kabaddi' has come from a Tamil word, Kai-pidi, which means 'holding hands'

3) Demo in Olympics by India in 1936
India was responsible for presenting this wonderful contact sport before the world at the 1936 Berlin Olympics. The Hanuman Vyayam Prasarak Mandal of Amravati, Maharashtra demonstrated the sport expertly at the Games, which was kabaddi's first international exposure. Just two years later, kabaddi was introduced at the Indian National Games in Calcutta.
Subsequently in 1950, the All India Kabaddi Federation came into existence which helped to organize the Senior National Championship from 1952. The Amateur Kabaddi Federation of India (AKFI) was formed in 1972 and that introduced national competitions at the junior level too.

4) Unbeaten in world cups
India has won all Kabaddi world cups played till now. In all the five world cups, India remained unbeaten throughout the tournament.
The first Women's Kabaddi World Cup was played in 2012 in Punjab, India and was won by India. India retained the title in 2013 by defeating debutantes New Zealand in the finals.India has won all Kabaddi world cups played till now. In all the five world cups, India remained unbeaten throughout the tournament.

5) Second most viewed sport in India after Cricket
Pro Kabaddi League's first season was watched by 435 million people! That's a really impressive number considering the Cricket World Cup this year with a viewership of 635 million was the most watched event in the history of Indian TV.
Charu Sharma Is the Mastermind behind Pro Kabaddi League
Indian commentator Charu Sharma and his brother-in-law Anand Mahindra came together to start Pro Kabaddi league. What's more, they also involved good friends Ronnie Screwvala, Uday Kotak and Kishore Biyani into it. Charu also approached Abhishek Bachchan who purchased the Jaipur team.
---