IPL Fantasy Guide: Fantasy tips for Kolkata Knight Riders vs Kings XI Punjab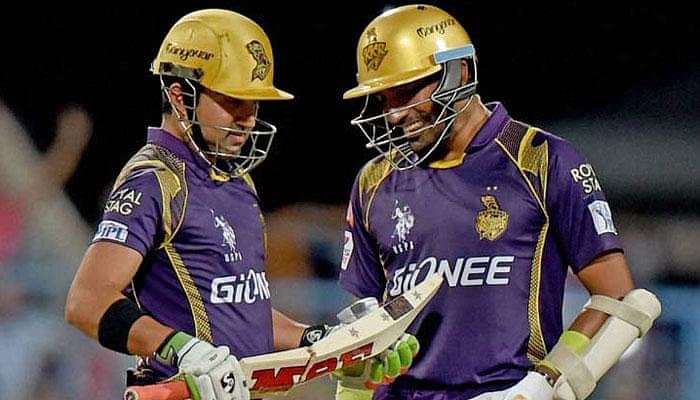 Every season the IPL is subject to a lot of scrutiny with regard to the money involved in the tournament, the cheerleaders, the stray fixing accusations and the fact that the sport is getting too commercialized. But when a young kid of 18, fresh from playing the Under 19 World Cup, continually gets backed by his team management and then puts up a refreshing performance for the world to see, it all just seems worth it.
Rishab Pant played a refreshing knock to brush aside Gujarat Lions' first innings score and Delhi Daredevils need to be given a lot of credit for putting faith in their youngster's right through the tournament.
The Lions had another torrid time with the bat despite them adding Finch to their middle order. McCullum and Smith had their second failure in two games and that has had a direct impact on the result of their franchise. The middle order lacks the firepower to make a significant impact (at least on current form) and thus one of them will have to shoulder more responsibility and play at least for the first 10 overs.
Let's get to business now!
Kolkata Knight Riders vs Kings XI Punjab
Transfer out: Jasprit Bumrah, Karun Nair
Transfer in: Piyush Chawla, Manan Vohra/Suryakumar Yadav/ KC Cariappa(uncapped player)
After almost a month of travelling, KKR return to the Mecca of Cricket in India and the fact that they are in the top 4 despite not getting to play a lot of games at home (which has been their strength) says a lot about their performances. At home, they have always been tough to beat and come tomorrow, they will be looking to build on their already enviable home record.
Kings XI Punjab looked a fresh side in their last game against the Lions. They needed to mix things up a little and that is exactly what they did. Sometime losses cannot be attributed to the caliber or the form of players but to a negative vibe that has stuck with the team for a long time. Kings XI seem to be finding a way to suppress that vibe but we have had a lot of such false alarms from the Kings XI team for the last two years. So, is this a mini revival or just another of those minor spikes in another dismal season? We'll have to wait and watch
The Eden Gardens has generally dished out slow turners and you could expect the same for tomorrow s well.
Now, I already have Robin Uthappa and Andre Russell in my team for this game.
Despite an inspired performance by the Kings XI players in the last game, I don't think they are consistent enough to be wasting transfers on. While Axar performed brilliantly the last time round, some other player could perform well this time or they all could collectively fail and I wouldn't mind waiting for one more game before I completely assess this mini resurgence by the Punjab team.
From the KKR side, Yusuf Pathan played a brilliant innings last time round but all of us have seen enough cricket to know that you can't expect Yusuf to do it day in and day out.
The only player that I would consider bringing in for this game is Piyush Chawla. With Narine not having the same oomph as before, Chawla has been the lynchpin of KKRs spin attack this season. I would bring him in if KKR bowl first, keeping in mind the dew. But if KKR bowl second, I'll rather save the transfer.
For the uncapped player, Manan Vohra would be my first choice, if he doesn't play, I'll get in Suryakumar Yadav but only if KKR bat first. If KKR bat second, I'll bring in KC Cariappa.
Batting captain: Robin Uthappa
Bowling captain: Piyush Chawla(if KKR bowl first)/Andre Russell(if KKR bowl second)
Happy team picking!
---