IPL Fantasy Guide: Preview and Fantasy tips for Sunrisers Hyderabad vs Kolkata Knight Riders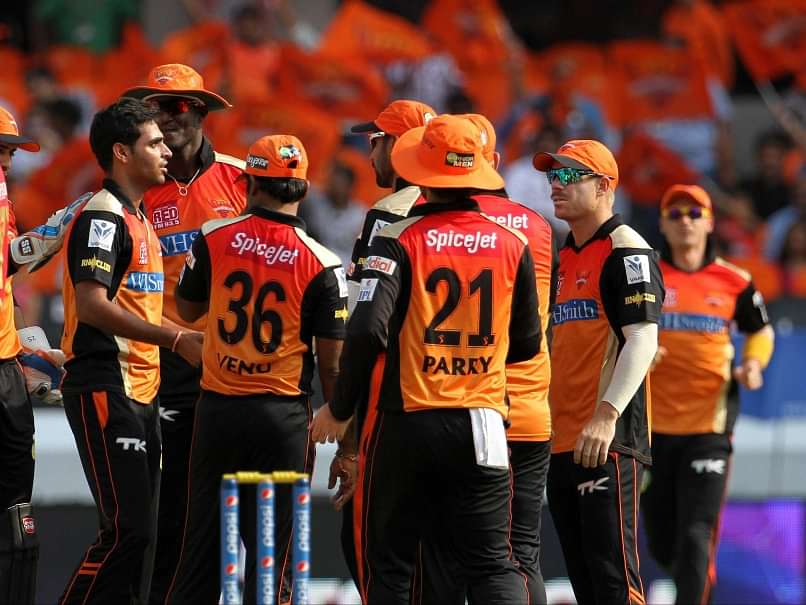 When Ravindra Jadeja starts spinning the ball and Stuart Binny starts to tonk them out of the ground, you know it's not a normal day.
The flat Bangalore pitch was infested last night, infested with demons who just wanted the batsmen to burn. It turn, it stopped, it deceived and it almost spoilt the party for the home side. The demons had put up a lot of thought into bringing down the man of the moment, Kohli, but when batman is down, superman finds a way to get through.
I have always rated Kohli higher than ABD, and I think I always will, because Kohli is far more consistent than ABD and Kohli is a big game player. But the way ABD absorbed all the pressure last night, with wickets tumbling all over, and the required run rate creeping up, he showed us that if not better than Kohli, he is certainly at par with him.
At 29/5, chasing 156, with Kohli, Gayle, Rahul and Watson all back in the pavilion, the onus was on ABD to take RCB to the final, and when great batsman are called upon, more often than not they come to the party, and that is exactly what transpired last night.
Both the teams ran through the top order of their opposition and it seemed that the qualifier wouldn't live up to its buzz. But Dwayne Smith got going for the Lions and helped them put a respectable total on board.
Then it was the Dhaval Kulkarni show, who completely dismantled the enviable RCB top order. But the ABD breathed life into the RCB chase and into the bodies of the RCB supporters.
Gujarat Lions would be proud of the way they fought(except their top order batting) and should consider themselves unlucky to have met ABD at the peak of his powers.
RCB on the other hand would be delighted to see their bowling unit go about their business with such ruthlessness and would back their batsman to return to form for the final. It all looks bright for the Bangaloreans.
Let's get to business now!
Sunrisers Hyderabad vs Kolkata Knight Riders
Transfer out: Virat Kohli, ABD, Chris Gayle, Yuzi Chahal, Brendon McCullum, Sreenath Arvind
Transfer in: Robin Uthappa, David Warner, Sunil Narine, Yusuf Pathan, Andre Russell/Mustafizur Rehman, Kuldeep Yadav
Both these sides played each other just a few days back, when a Yusuf Pathan and Manish Pandey inspired partnership helped KKR post a good total on a turning Eden Gardens track. The KKR bowlers complemented their batsman brilliantly and on a spin haven, the SRH batsman just couldn't cope with the trickery of Narine and co.
Now, I already have Manish Pandey, Barinder Sran and Bhuvi in my team for this game.
Manish Pandey has been in great touch since his recovery from Chicken Pox and the way he belted Karn Sharma in the last game, when KKR were in a bit of a rut, shows you the self-belief and the talent that he possess. Also, he has always been a big game player (remember the 2014 IPL final), and that is why I have drafted him in.
Bhuvaneshwar Kumar's brilliant performances all through the IPL are enough to warrant him a place in my side. The fact that he bowls at the death and when the ball is new, provides him the opportunity to pick at least two wickets
Barinder Sran has been good in a supporting role for the Sunrisers and has chipped in with wickets in almost every game. I got him in as he solves my budget issues and also because I had to get in a bowler to solve my combination issues in the last game.
So, as RCB play are through to the finals, they won't be playing for the next two games and thus, you can transfer almost all their players out.
The first player that I bring in for this game is Sunil Narine. Even with his remodeled action, he commands respect from all batsman and barring one game against the RCB, he has always been amongst the wickets. His 3 fer in the last game against the same opposition and the amount of left handers in the SRH bowling line up convince me to bring him in.
David Warner would be the second player that I bring in, his performances speak for himself and I don't need I need to justify his selection.
The third player that I get in is Robin Uthappa. Between him, Gambhir and Dhawan, I would always go with Uthappa because he can always give me 30-40 extra points with his wicket keeping skills. And with the KKR spinners in sublime form, he is bound to get into the action more often than not.
Considering Yusuf Pathan's performance against the same side, I would definitely consider bringing him in. Also, the fact that Gambhir could use him to tackle the left handers in the SRH side, makes him a great pick for this game.
Now, if Russell is deemed fit for this encounter, I will draft him in for sure as he gives me a lot of scoring opportunities with his all round abilities. I'll be transferring out one from Finch or McCullum in order to do that.
If you want to make one more transfer, I would suggest Mustafizur, but only if SRH bowl first. If they bat first, get in Gambhir.
For the uncapped player, my first choice would be Kuldeep Yadav, but if he somehow doesn't play, bring in Hooda, he could be promoted to number 3 today.
Batting captain: David Warner(if SRH bat second)/ Robin Uthappa(if KKR bat second)
Bowling captain: Sunil Narine
---