IPL Fantasy Guide: Preview and Fantasy Tips for Delhi Daredevils vs Sunrisers Hyderabad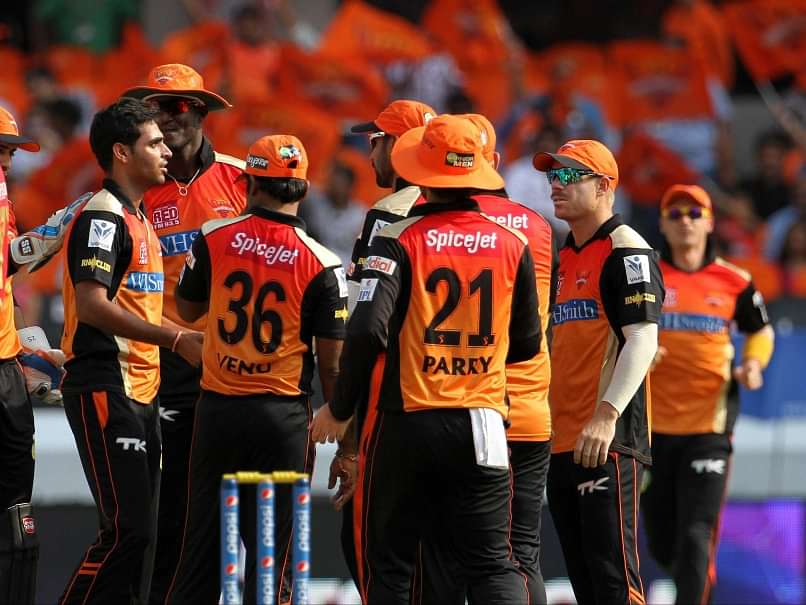 Sometimes when you get too involved into something, you tend to challenge the obvious, you complicate things and thus miss out on something that is right in front of you.
This is exactly what happened to me before the game last night, where I was convinced that the 'green' on the pitch was there just to bind the surface together. But it turned out that that 'green' was meant to do what it was meant to do, and that was help the ball seam around.
What aided my though process was the fact that the curator, on the eve of the game, said that it would be a flat track, offering the batsmen with complete freedom to play their strokes. And I believed him, because who would know the pitch better than the man who created it? Turns out, sometimes people don't know what they have created, and how damaging their 'version' of what they have created can be to others.
Dwayne Smith just ran through the KKR top order and barring Yusuf Pathan no one could weather the storm. With no proper support, Yusuf could guide KKR to just 124, against a batting line up that could eat up that total in just 15 overs.
But KKRs bowling unit started brighty. Rajpoot got Smith out on the first ball and then McCullum departed after scoring just 6 runs. But the two wickets didn't bother Karthik and Raina too much as they went about scoring 10 runs an over
Even after Karthik was dismissed, the chase never looked out of the Lions's hand. Finch and Raina paced their innings beautifully and never looked rushed, despite the pitch offering assistance to the bowlers.
The Lions registered a thumping victory, which has in turn helped them to somewhat revive their abysmal net run rate.
KKR were in the same situation last year, where they had to win 1 of their last two and they couldn't manage that and thus had missed out on a playoff spot, despite having a good season. Is this season going to be any different for them? We'll have to wait and see
Let's get to business now!
Delhi Daredevils vs Sunrisers Hyderabad
Transfer out: ABD, Shane Watson, Shadab Jakati
Transfer in: David Warner, Bhuvi, Jayant Yadav
While the Sunrisers have all but qualified for the playoffs, the Daredevils need to win both their remaining games to have a good chance of qualifying. One win from the next two games may suffice as well, but that's not what they would be thinking at this stage.
I have stressed again and again on the fact that the Daredevils need to identify a settled unit for themselves. Rotating one or two players is strategic, but rotating 4 to 5 every game, is plain stupid.
The Sunrisers on the other hand have arrived at a settled unit for themselves and by sending Hooda up the order, they are providing one of India's cleanest strikers with a great platform to express himself.
Yuvraj Singh's return to form has provided the required oomph to their middle order and their bowling has always been the best in the IPL. While Nehra's injury will unsettle their bowling unit to some extent, Sran has enough capability to fill in for Nehra.
Now, I already have Quinton De Kock, Amit Mishra, Karun Nair and Deepak Hooda in my team for this game.
With 3 players already in my team for the Daredevils side, I don't think I'll be bringing in any more of their players into my side. Chris Morris could be a good pick but the fact that he plays his next game on Sunday(evening game), I feel that bringing in a Hyderabad overseas player will make more sense(as they play their next game on Sunday(4 pm)
The first player that I bring in for this game is David Warner and I don't think there is any justification required for it. He has been in scintillating form all throughout and I don't expect him to miss out in both his remaining league games. Get him in!
Ideally I would want to have at least one of Bhuvi and Mustafizur in my team, especially if the Sunrisers bowl first. But the Delhi Daredevils have figured out the trickery of Mustafizur and played him brilliantly last time round and that force me to ponder over his selection.
You can't really predict as to who from Bhuvi and Mustafizur will be amongst the wickets and if you want to get just one of them in (like I do), I would get a magnifying glass and closely assess the pitch before the toss. If it seems like a fresh track that offers some assistance upfront, get Bhuvi in for sure. If the pitch doesn't suggest too much assistance for swing bowlers, get Mustafizur in, but don't opt for Mustafizur if Delhi bat second, as Warner has this tendency of holding him back, which leaves him with too much to do. Long story short, Bhuvi seems the safer choice.
For the uncapped player, I get in JayantYadav or ShabazNadeem , whoever plays. I have to get in a bowler because of my team combination.
Batting captain: David Warner
Bowling captain: Bhuvi(if SRH bowl first)/ Amit Mishra(if DD bowl first)
---