IPL Fantasy Guide: Preview and Fantasy Tips for Kolkata Knight Riders vs Sunrisers Hyderabad and Delhi Daredevils vs Royal Challengers Bangalore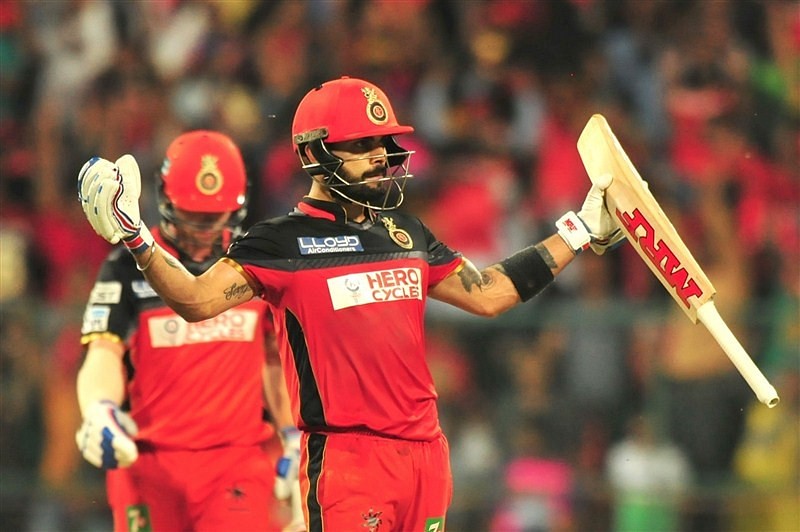 When Dhoni hit that helicopter over mid wicket for six, every Indian fan jumped in jubilation, some couldn't muster what had happened, while the others remarked it as 'customary Dhoni', but importantly it made us all realize that no matter which team you support, the love for the 'leader' of your nation never fizzes out. Then why does that love suddenly go out the window when the Indian Cricket team goes off on a bender?  There is no one like Dhoni, maybe there will be, but right now, let's not question that man's brilliance, let's not force him to apply hair dye on his head, let's just enjoy watch him work his magic on the field, for there is a lot more that he has in store for us.
Akshar Patel must be feeling disillusioned but this is what sport can do to you sometimes. It makes you question your abilities, it makes you wonder if you have ever been good enough, and that is where your mental strength kicks in. Never let an off day get to your head, attribute a freak incident to the brilliance of your opponent rather than the frailties in your skill set. Akshar has bowled beautifully right through, I am sure Dhoni will take good care of him after this.
So, the drab encounter did not end up being so drab. Dhoni in his typical style took the game deep and then just believed in himself to knock over those 24 runs in the final over. He has always loved signing off in style and he couldn't have done it in a better way (considering RPSGs league standing)
KXIP and RPSG have had a lot of positives to take from this IPL and despite their league standing, they would be happy that every game they played, they fought really hard and every game they played they had new heroes to look upto.
The evening game between the Lions and the Indians had a lot more riding on it (evident from the Bravo-Pollard incident). Mumbai were off to a flying start with the bat, thanks to a brilliant 15 minutes of batting display from Rohit Sharma, but as has always been the case, he couldn't carry on. Nitish Rana then played a brilliant knock of 70 odd, ensuring that MI reached a par score on a fairly good batting track.
But the Lions batting made a complete mockery of that total, chasing it fairly easily in the 19th over itself. McCullum, Raina and Smith, all three came good and were aided by some mediocre bowling and fielding from the Mumbai Indians. They now have a very slim chance of making it to the playoffs, whereas the Lions have secured a playoff berth for themselves.
Let's get to business now!
Kolkata Knight Riders vs Sunrisers Hyderabad
Transfer out: Krunal Pandya
Transfer in: Yuzi Chahal
Last day of the group stage and we haven't still figured out who is going to make the top 4. So much riding on this game with respect to the winner and the margin of victory.
KKR have had a mixed bag season, with different players steeping up in different games but rarely have they functioned well as a unit and that must be something that they would have stresses upon before going into this all-important game against the Sunrisers.
The Sunrisers have already qualified for the playoffs and would be wanting to cement their place in the top 2. Their team looks the most balanced side in this edition of the IPL and despite their recent loss against the Daredevils they do look on course for a maiden IPL title.
Now, I already have David Warner, Robin Uthappa, Deepak Hooda and Bhuvaneshwar Kumar in my team for this game
With 3 transfers remaining and no player from the RCB side in my team, I don't think I'll be making more than 1 substitution for this game. Also, there is a rain forecast for the entire duration of the game and that aids my strategy of not going with more than one player, if at all.
A washout would be the best thing for both teams, as KKR will make it to the top 4 and Sunrisers would make it to the top 2.
Andre Russell's availability for this fixture has still not been confirmed, but if he plays, it makes sense to get him in ahead of Mustafizur Rehman, as Russell gives you two scoring opportunities. Also, in a shortened game Russell is bound to play up the order, assuring you that he will get a chance to bat.
But I would advise you to make transfers for this game only if you have 4 or more transfers left, as the RCB fixture provides more scope for points.
Apart from Russell and Mustafizur, the players worth considering are Yusuf Pathan, Yuvraj and Sunil Narine
Amongst the above-mentioned 3, Narine seems to be the best bet, especially if KKR bowl first. He has been getting a lot of purchase from the Eden Gardens track and though he has gone for a few runs in some games, he still demands respect from the batsman. Also, with 4 left handers in the SRH batting line up to play with, Narine would fancy his chances of getting at least 2 wickets today.
Among Pathan and Yuvi and I would opt for Pathan, because of his brilliant batting at the Eden Gardens and also because of the fact that he could be used as an off spinner against the left handed SRH batsmen.
For the uncapped player, I don't think any uncapped player from both these sides is worth opting for, especially if it is a rain-curtailed game. So, I'll go with one from Karun Nair and Yuzi Chahal(from the next game).
Batting captain: David Warner(if SRH bat first)/ Robin Uthappa(if KKR bat first)
I am going for a batsman who bats first because of the rain.
Bowling captain: Bhuvaneshwar Kumar/ Sunil Narine(if you get him in)
Delhi Daredevils vs Royal Challengers Bangalore
Transfer out: David Warner, Rohit Sharma, Brendon McCullum, Deepak Hooda
Transfer in: Virat Kohli, ABD, Shane Watson/Chris Gayle, Karun Nair
With so much riding on this fixture, you expect all the big game players to come to the party tonight
Both these teams need a victory and will be going into this game with that mindset only. The game before this one will offer them with a lot of permutation and combinations of how these teams could qualify, but sometimes that clouds your judgment. The players need to go into this fixture with a clear mind of winning this game.
The Daredevils scraped passed the Sunrisers in the last game played here at Raipur and would be wanting their international stars to elevate their level, if they want to have any chance of making it to the playoffs. QDK has been mediocre in the last 2 innings and he would be desperate to replicate his knock of 100 against the same opposition a month back.
The young guns of Delhi have delivered big time, but you can't expect them to always find a way through, especially against the high soaring RCB.
RCB need to apply the same mantra this time round as well, just bat your opponent out of the game.
Virat- ABD- Gayle need to fire today as well and if they do, even the long boundaries at Raipur wouldn't be enough to stop the carnage.
Now, I already have QDK, Amit Mishra and Yuzi Chahal in my team for this game.
Getting ABD and Kohli for this game has to be a no brainer, as no ground, no pitch and no opposition is good enough to challenge the genius of these two batting stalwarts.
Now, with just one transfer remaining, it's a straight shootout between Gayle and Watson. This is going to be a tough one and the only thing that puts a doubt in my mind with regard to Gayle is the long boundaries at Raipur. And the Daredevils are known to be notorious when it comes to unsettling a batsman, with their fields, their lengths etc.
Also, the pitch report has got to do a lot with this selection dilemma. Get Gayle in if it's a flat track and especially if the RCB bat second, as Gayle is known to be a great T20 chaser as well. But get Watson in if the pitch is dry and will hold up a little, as Watson could end up with a couple of wickets.
Just follow your gut here, it's the last game, let your imagination run loose.
For the uncapped player, I get in Karun Nair. Considering his form and the RCB bowling line up, it makes sense to get him in.
Batting captain: Virat Kohli(considering the long boundaries at Raipur)
Bowling captain: Yuzi Chahal/ Shane Watson(if you get him in)
---