IPL Fantasy Guide: Preview and Fantasy Tips for Royal Challengers Bangalore vs Kings XI Punjab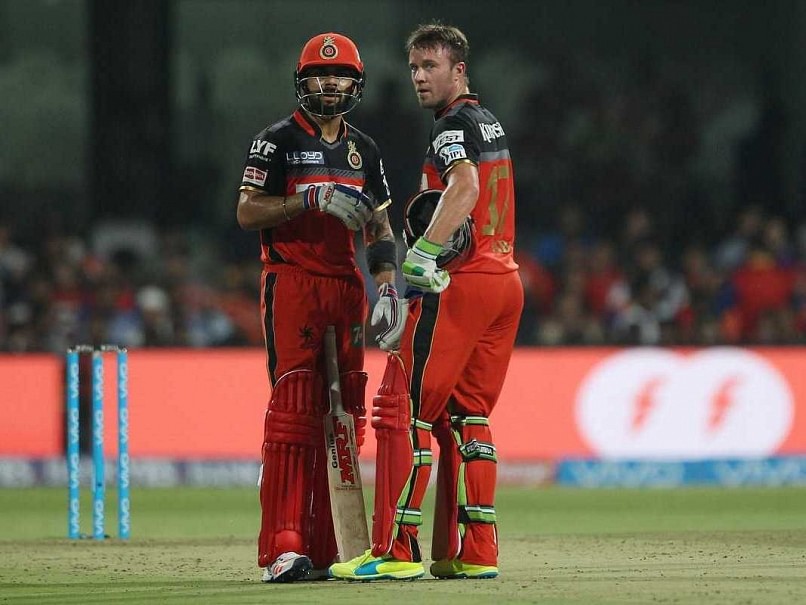 Murphy's law: When something can happen, it will happen
One always expects the team that has been eliminated from the tournament to beat the sides that are vying for a playoff berth and that is exactly what happened in Vishakhapatnam today. And people say Cricket is unpredictable.
Now, if you were in hibernation for the last month and a half and someone told you that Dinda picked up 3 wickets and also bowled a maiden over, you would be shell shocked to say the least. But for most part of this IPL, he has been the mainstay of their fast bowling attack and yesterday he completely ran through thee top order of the Delhi Daredevils.
Karun Nair fought on admirably but none of the top order batsman had the determination to stay at the wicket. If not for Morris' late surge, the Daredevils would have been left to defend a score of less than 100.
The situation was tailor made for AjinkyaRahane, who had the liberty to take his time, assess the conditions and play at a comfortable pace. And then the rain came down at put the Daredevils out of their misery.
Despite having a great run during the middle stages of the tournament, the Daredevils find themselves in a corner, having to win all of their remaining encounters. The question is whether Zaheer and co. enjoy the pressure as much as Virat and co. do.
Let's get to business now!
Royal Challengers Bangalore vs Kings XI Punjab
Transfer out: Karun Nair
Transfer in: Murali Vijay
Two teams that have always been guilty of under achieving take on each other in a must win game for the high soaring RCB.
The Kings XI have had a lot of good performances this year, with Vijay, Axar, Amla, Sandeep, Mohit and Stoinis stepping up whenever the team has needed them. But their problem has been that all of them have chosen different matches to show their talent and prowess. Very rarely has it happened that all of them have come good at the same time and that is the reason why KXIP find themselves out of the playoff race.
RCB are still in contention for the playoff spot largely because of the genius of Kohli and ABD. But one wonders, who will takeover if both of them fail to click? Can that even happen though?
Now, I already have Virat Kohli, ABD, Shane Watson, Yuzi Chahal, Iqbal Abdullah and Sandeep Sharma in my team for this game.
As discussed in the previous article, I would bring in Murali Vijay in my team as I expect him to go big on a flat Chinnaswamy track and also because he plays his next game in 2 days time.
But the weather at Bangalore worries me. It has been overcast since last evening and thundershowers are predicted from 7pm to 1 am. And thus, at this moment it doesn't make much sense to bring in Vijay, as the game could be washed out.
All you can do is watch out for the weather and then take a judgment call before 8. Remember, even if it rains and the match gets delayed, the teams will be locked at 8 pm. I know the rule makes no sense but as with other things in life, there is very little that we can do about it.
Hashim Amla scored a brilliant 96 in the last game for KXIP and he could be a great pick for this game. But again the uncertainty with regard to the weather, forces me to leave him out. If you want to chance your luck, he could be a great pick for this game, considering the weak RCB bowling attack.
Chris Gayle's return to form has caused a huge dilemma for all fantasy managers, but as in Amla's case, the weather forces me to leave him out. In a shortened game, Gayle could play with more freedom, but he won't be making a lot of impact. Again, take a call with regards to what happens in the sky before 8. It's going to be a little tricky.
With Stoinis and Maxwell going back to Australia, I expect KXIP to bolster their batting by bringing in Manan Vohra. If he plays, he would be my first choice uncapped player. If he doesn't, I'll go with Anureet Singh/KC Cariappa, depending on who plays.
Batting captain: ABD(if RCB bat first)/ Virat Kohli(if RCB bat second)
Bowling captain: Shane Watson(if RCB bowl first)/ Sandeep Sharma(if KXIP bowl first)
---