Jeff Hardy names Roman Reigns as his dream opponent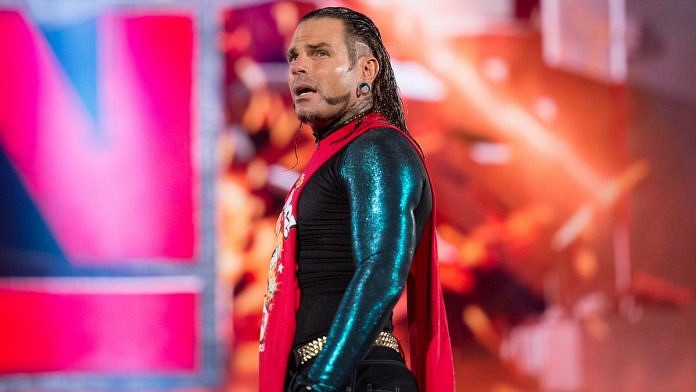 One of the all-time legends in WWE history, Jeff Hardy still retains a place in the hearts of the WWE Universe. Hie return, along with brother Matt Hardy, at last year's Wrestlemania was one of the moments of the year, as the Hardy Boyz won the tag titles in front of a raucous crowd.
Jeff was having a small singles run before he suffered a long term injury that kept him on the shelf for a few months. The 'Enigmatic Superstar' is expected to return very soon though, as the high flyer has been cleared by the doctors to compete again.
The younger Hardy recently spoke about a few things that he wants to achieve in the company before he finally calls it quits.
"My main thing is a Hell In A Cell. I've never had one of those matches and whether it's a tag team Hell In A Cell or a single, I've got to do that before I'm done. That's on my bucket list for sure."
"I think about matches with [Reigns] and myself. And I mean, guys like Finn, guys like Seth Rollins. Matt Hardy versus Bray Wyatt is going to be dynamite."
Another strong singles push may very well be on the horizon for Jeff. His first tryst with the main event came against Randy Orton in early 2008. Hardy was scheduled to face the Viper at the Royal Rumble PPV in Madison Square Garden.
In that year's draft, he was moved to SmackDown, where he became one of the faces of the blue brand. He faced Triple H for the WWE Championship on multiple occasions, but fell agonizingly short every time.
By the time 2008 was coming to a close, Hardy was arguably the biggest face in the company, even surpassing John Cena. His merchandise sales were fantastic, and the fans could not get enough of him.
In what seemed like his last opportunity to win the gold, Hardy faced off against Edge and Triple H at the Armageddon PPV. In what was a last minute decision, Vince took the call to make Jeff Hardy the champion.
Thirty minutes and a swanton bomb later, Hardy realized the dream of a life time. Jeff Hardy's story from dare devil to champion was one of the greatest sagas that ever unfolded on WWE television.
Time will only tell if Jeff can return to those heights again!
---
Share this article