Jose Mourinho – The Special Red Devil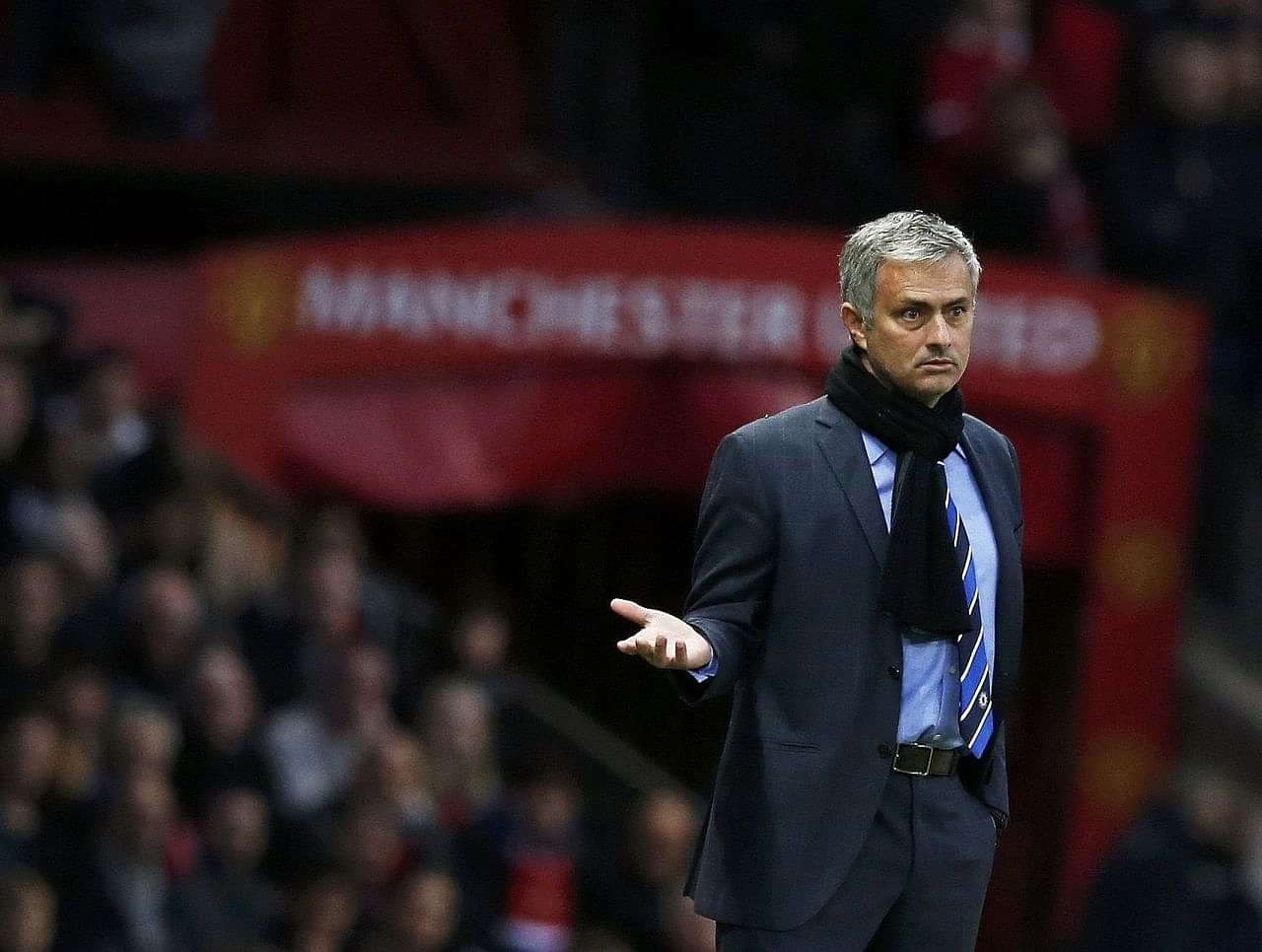 3 years ago when Sir Alex Ferguson announced his retirement, Jose Mourinho was in the final season of his 3-year contract at Real Madrid, several media reports claimed that Mourinho will succeed Ferguson. Instead, Manchester United went for David Moyes, considering his style and the fact that he had been the manager of Everton Football club for more than 10 years, Mourinho re-joined Chelsea that year and it looked like a match which was made in heaven, and heavily speculated over Sir Alex's last few years, would never happen.
Things didn't go according to plan at United as Moyes failed to muster a Champions League qualification with a squad which won the championship one year ago. This cost Moyes his job which lead to Louis Van Gaan being appointed.
Let's get one thing straight – no wonder how the world perceives Van Gaal, he is an absolute footballing legend. The man gave out debuts to Xavi, Carles Puyol and Anres Iniseta when they were teenagers during his reign at Barcelona. Wherever he went he won trophies, including Manchester United. Yes, his methods seemed outdated, his style of football, which aimed at keeping as much possession as possible, ceased out of existence at the turn of the century, mainly because of improvements in technologies, new and improved balls and increasingly improving technology in the way companies make football shoes made football a faster game, which is against the possession based play. You cannot have a lot of possession and play at a faster rate, teams these days usually rely on counter attacking football instead of keeping possession. Van Gaal's unwavering beliefs in his methods is really astonishing, one which ultimately led to him losing his job. He believed in his methods, and although they didn't always work, when they did, he won the Champions League with Ajax and a double with Bayern Munich. Manchester United fans will look back and thank Louis Van Gaal when Anthony Martial, Marcus Rashford and Jesse Lingard become world class players in 5 years' time.
Mourinho's appointment was no surprise to anyone except Van Gaal. He has been linked with the job ever since he stepped down from Chelsea following their disastrous start to the campaign. It's a move that should have happened 3 years ago, but now, Manchester United cannot afford to make similar mistakes which they did with Moyes and Van Gaal, and Mourinho must also be aware of the fates of his predecessors. He has to win titles at Manchester United.
Mourinho was never really a popular man under Manchester United fans. He first introduced himself to Old Trafford when his Porto side knocked United out of the 2003-04 Champions league semi-finals and went on to win the Champions league.  Mourinho is a quick witted man, his press conferences are always entertaining and he never really holds anything back. When he first arrived in England, he asserted his credentials with one of his most famous quotes of all time
 "Please don't call me arrogant, because what I'm saying is true. I'm a European Champion, I'm not one of the bottles (referring to Wines), I think I am a Special One".
This has stayed with him forever since and the self-proclaimed Special One's arrogance was clearly visible after various rants about his opposite numbers, most frequently Pep Guardiaola and Arsene Wenger.
Jose Mourinho is the opposite of the calm and composed Van Gaal. He likes to get in the ears of his players shouting from the touchline. Mourinho's teams have always been defensive. He likes to win games 1-0 rather than winning a thrilling 5-4. He always puts extra emphasis on his defences. In the 2004-05 season, Mourinho's Chelsea conceded only 15 goals in 38 games. United fans who were used to seeing their team play all out attacking football under Sir Alex, must now watch their team wilfully sit back and defend. He also likes to keep his teams stable throughout the year, which may mean that a lot of youngsters who got their chance under Van Gaal may be loaned out to other teams, or will sit at the bench for most of the season.
Mourinho is not exactly Manchester United material, but in a way, his teams have played just like Sir Alex's sides used to play, except for the additional defensive sturdiness which Mourinho's sides possess. He has always relied on Wingers for creativity in his teams, be it Arjen Robben, Angel Di Maria or Willian. There is one thing which is exactly opposite of Manchester United has been doing throughout their history, giving young players a chance. Mourinho would rather play an underperforming established player than to gamble on an 18-year-old. This is somehitng which was evident wherever he went, there were very few players who made their way up the academy during Mourinho's different reigns, be it Chelsea, Inter Milan or Real Madrid. Mourinho does not need to change his methods, but definitely look at the traditions of the club and act accordingly.
This is one of the most exciting managerial appointments this season and Mourinho has already planned out the way he looks at his side with signing defender Eric Bailly and star striker Zlatan Ibrahimović. It's going to be interesting to see how this appointment turns out for United. He could easily take on Pep Guardiola and Antonio Conte to win the league or he could turn out to be an absolute disaster.
Also Read – Kevin Durant to Golden State Warriors
---