Kevin Durant to Golden State Warriors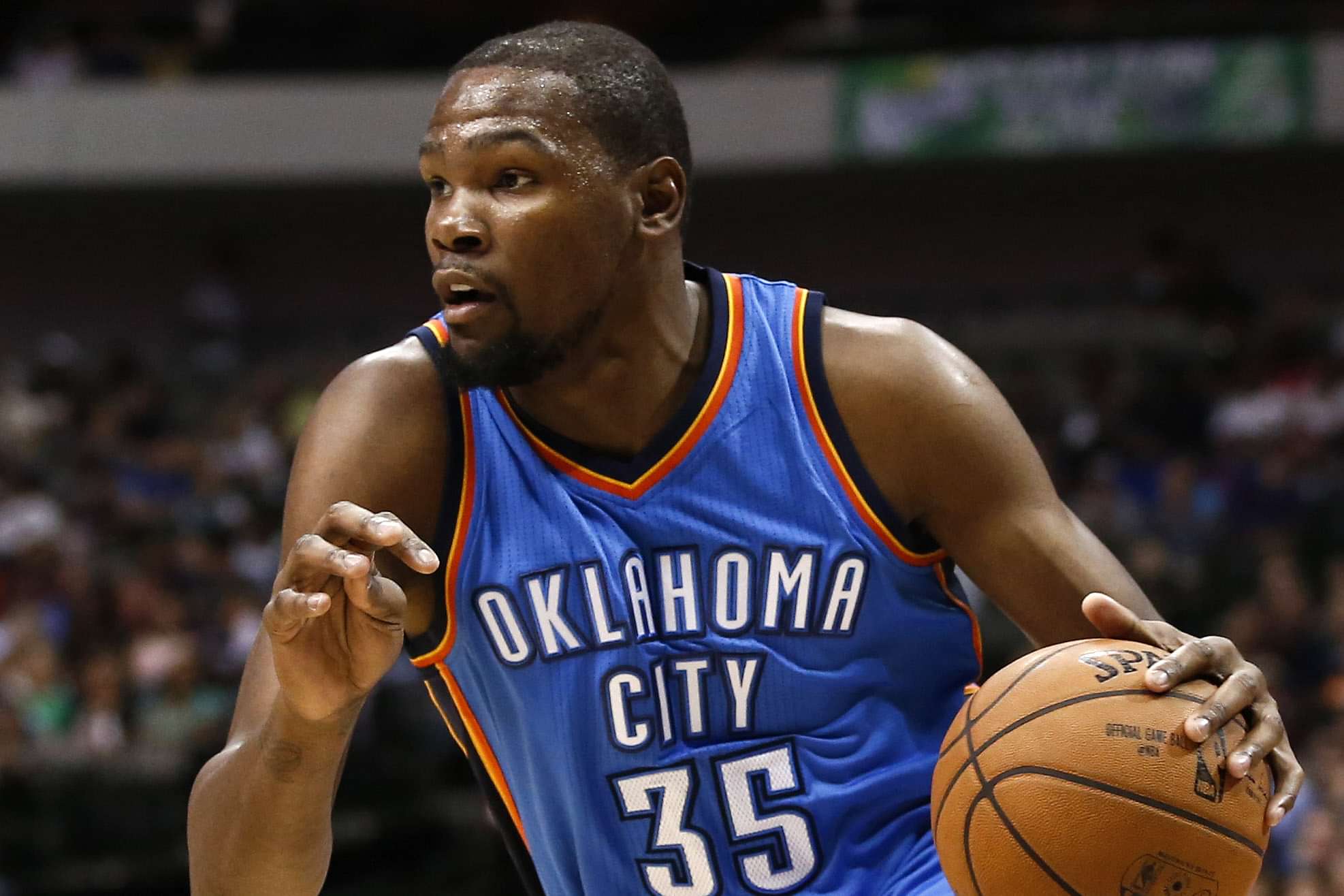 Kevin Durant announced on Derek Jeter's website , The Players' Tribune , that he will be joining The Golden State Warriors from next season. The decision shocked everyone and angered the Oklahoma City Thunder fans , considering the fact that Durant had been playing for OKC for the last 9 years.
Durant is expected to sign a two year contract with the Warriors worth $55 million.  Durant wrote that his decision to move was driven by his motivation to grow as a player and win outside his comfort zone to a new city.  A move which was really surprising will now probably make the Golden State Warriors one of the most unlikable teams in the division , considering the hype Durant Created over the past few days.
It is one of the most weakest move from a superstar in recent history. He is amongst the top three best players in the world right now and deserves his credits. But the flip side is this ,they were up 3-1 in the western Conference finals , and Durant had 3 opportunities to kill the series and reach the finals. 3 times he failed.And departing for the team that beat you, when you could've made the finals yourself against them and ultimately winning the championships with the Franchise that you've been with since the start of your career? It's a weak move from Durant. If he wanted to grow as a player and win titles , he could've joined the New York Knicks or the Celtics instead. There he could have easily been the Talisman they desperately need , but joining a team that is already up there at the top and who do not necessarily need Durant? No wonder Oklahoma fans are angered. In reality Kevin Durant ran away from the chance to make Oklahoma a title winning team to jump on the brandwagon of an already established title winning team in GSW.
Golden State Warriors had a terrific regular season last year , breaking the Chicago Bull's record of most wins in a regular season . They somehow lost the plot in the playoffs and struggled . They were really lucky to have come back from 1-3 down against Durant Oklahoma City and in the finals against LeBron James's Cleveland , they themselves squandered a 3-1 lead to hand away their championship to Cleveland. Now with Kevin Durant coming in , their potential starting 5 looks like this – Stephen Curry , Klay Thompson , Draymond Green , Harrison Barnes and Kevin Durant. Looks like GSW will now score 100+ points in every game next season.
The only thing that remains now is how the Golden State's fans accept Kevin Durant. Yes , it's a controversial signing, and the Warriors were really well off without him ,it will be interesting to see how he fits in the squad and more importantly , how the fans look at him.
---