KIA vs KTW Dream11 Prediction: Kia Tigers vs KT Wiz Best Dream 11 Team for KBO League 2020 Match on June 11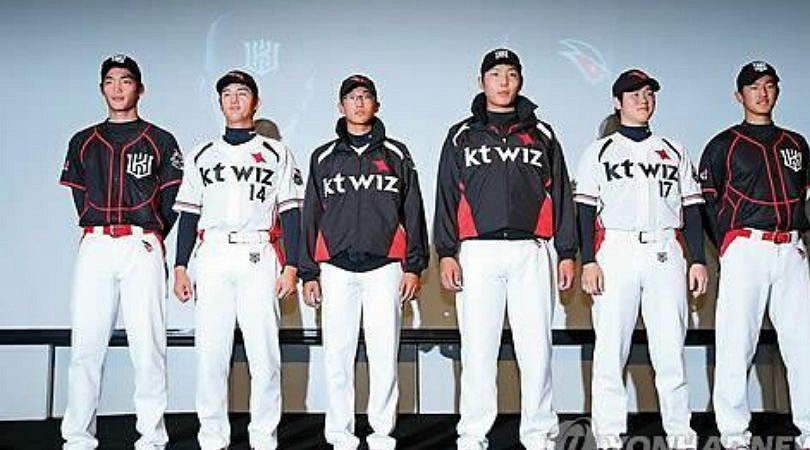 KIA vs KTW Dream11 Prediction: The SportsRush present before you the best Dream11 team for the next match between KIA vs KTW.
Today is going to be another day when all the 10 teams will take the field in the 39th season of the Korean Baseball Organization League 2020. Having said that, only two matches will be played according to fantasy platform Dream11.
While the first match will be played between SK Wyverns and LG Twins, the second one will be played between Kia Tigers and KT Wiz. Having won 17 out of the 32 matches they've played this season, Kia Tigers continue to be at the fifth position on the points table.
On the other hand, KT Wiz are struggling at the penultimate position on the points table on the back of 20 losses in 31 matches. As far as the last five matches between the two teams are concerned, Kia Tigers have another lead as they've won three out of their last five matches against KT Wiz.
Match Details
Korean Baseball Organization 2020
Match: Kia Tigers vs KT Wiz
Date And Time: June 11, Wednesday (15:00 hours)
KIA vs KTW Dream11 Prediction
KIA vs KTW Dream11 Outfielders
Apart from being the first outfielder for this match, KT Wiz's M. Rojas will also be seen leading this team. Rojas will be accompanied by his teammate in J. Yong-ho.
금일 경기는 선발 브룩스의 5이닝 무실점 호투와 3점 홈런을 기록한 유민상 선수의 활약에 힘입어 10:0 으로 KIA타이거즈가 강우콜드 승리하였습니다. 응원해주신 팬 여러분 고맙습니다. 선수단은 내일 18시 30분에 kt위즈와의 시리즈 마지막 경기를 치룰 예정입니다.

— KIA타이거즈 (@Kiatigers) June 10, 2020
An in-form outfielder in Kia Tigers' C. Hyung-woo has been not just selected as an outfielder but as the vice-captain of this team as well. In addition to Hyung-woo, I have also selected his teammates in P. Tucker and K. Ho-ryeong.
KIA vs KTW Dream11 Infielders
Kia Tigers' J. Yeong-seok will be seen playing this match as the only infielder from his team. Having selected five outfielders, I can only select two infielders for this match. My second infielder is KT Wiz's M. Sang-cheol.
KIA vs KTW Dream11 Pitcher
Kia Tigers' L. Min-woo will be playing this match as a pitcher today.
KIA vs KTW Dream11 Catcher
Kia Tigers' B. Yong-hwan, who has done pretty well this season, will be playing this match as a catcher.
Note: For Updated teams after the lineup announcement, join The SportsRush Premium on our mobile app.
Dream 11 Disclaimer
All our selections are based on in-depth and astute analysis of the players partaking in the match and a perusal of other reasoning. Please incorporate a slew of factors while crafting your own side with this article serving as a guide to the match and players.
---
Share this article