Kohli's response to Harbhajan Singh's pitch taunt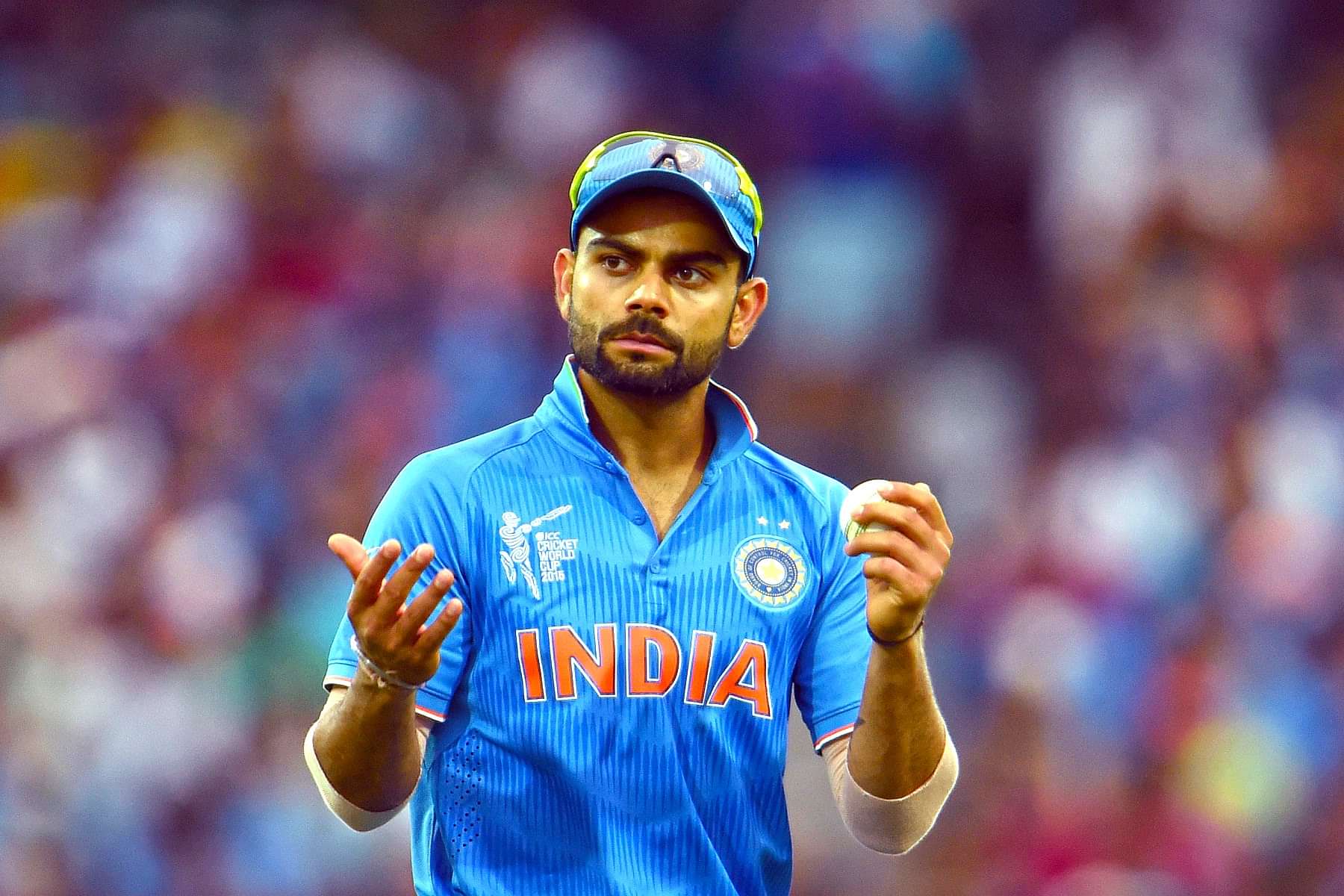 One of the best spinners that India has ever seen, Harbhajan Singh, has raised his voice against the kind of pitches that are prepared for playing test matches in India. Not just one instant but he has been mentioning it in several interviews. He even used the hash tag 'tailor-made conditions for spinners' when commenting on the Indore surface. What was interesting is the fact that Harbhajan mentioned how his and Anil Kumble's wicket tally would have been 'something different' if they bowled on such pitches.
Virat Kohli who is not the right person to talk to regarding wickets was asked about the same. "Who made that the statement" asked a surprised Kohli. "Harbhajan Singh". "Oh? Okay".
To be very true, the pitch drama has not been comparable to what happened last season. It was dramatic at the time of South Africa. Kolkata, as a matter of fact, was a seamer-friendly pitch. New Zealand bowlers had a beautiful chance to their disposal. Harbhajan is probably the first person active cricketer to openly talk about it. Kohli was not very keen on answering but he did seem a bit shocked.
Also Read : Kohli's 5 challenges
The Response
"Obviously, I mean," Kohli said. "See even if it is a turning pitch you have to be bowling well. There is no… spin doesn't happen off the pitch only. Spin is about how many revolutions you give off the shoulder and then the pitch comes into play". He also mentioned that NZ too have some quality spinners, "Why have they not been able to pick wickets? It is as simple as that. Our fast bowlers picked wickets everywhere. We never complained about anything. So… see you can give a guy a cement track to bat on. He needs to have the mindset to score runs. It is as simple as that."
Kohli himself once spoke about the pitches. He was asked about the confidence the team is building by playing on 3 different tracks. Kohli said, "We knew people would talk about pitches". He also did not fail to mention the fact that since it was around monsoon they did not expect very dry pitches, 'especially Kolkata'. Kolkata was a newly laid wicket and India said nothing.  The team, according to him, should do good in every condition.
---