Lucky Portugal have given Ronaldo the chance to finally achieve glory !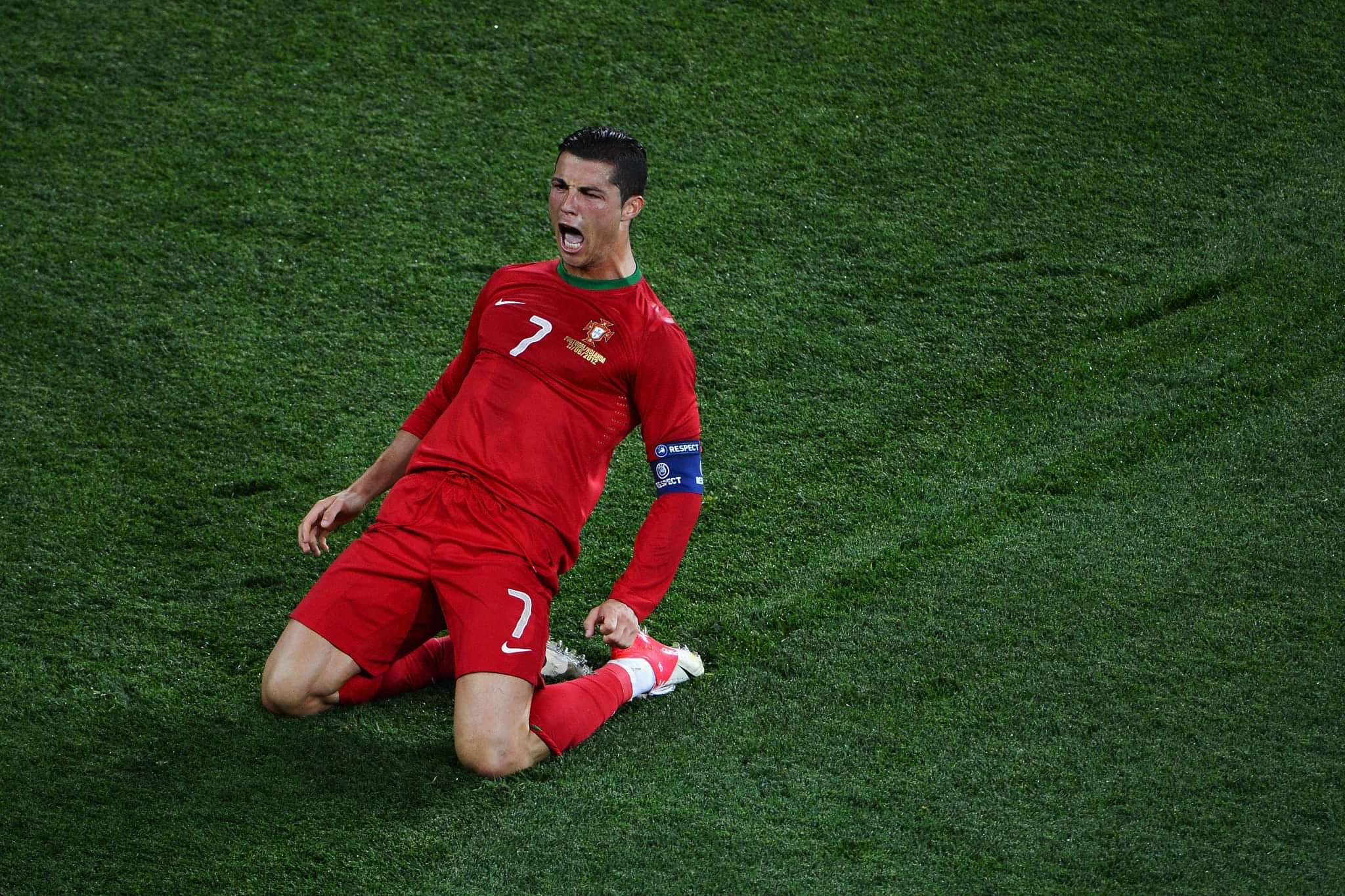 Portugal have reached the last four of Euro 2016 in spite of not winning a single match in 90 minutes. Along the way they have beaten the much fancied Croatia and the impressive Poland in the knockout stages. While the neutrals would call this unfair, one person who will not be minding this one bit and that guy is Cristiano Ronaldo.
Just a few days after Lionel Messi missed a penalty in the Copa America Final and retired from international football Ronaldo took charge and scored his penalty in Portugal's subsequent shootout victory against Poland.
Unfairly or not, Portugal have benefited from the change in rules for this Euros. Now that they are in the last four, they will face the winner if Wales vs Belgium. Wales are a highly spirited team that have a genuine world beater in Gareth Bale. Belgium on the other hand have many superb individuals but they sometimes fail to click as a unit.
Sanches has been a bright spot
From Portugal's point of view, neither of these teams should frighten them. And if they do reach the final, they will most probably face one of either Germany, Italy or France. None of the teams in this Euro 2016 have really convinced anyone. The most impressive of the lot was Croatia who were knocked out by Portugal itself !
So that begs the question…can Portugal actually go on and win the competition?
Let us look at the Portugal team objectively.
They have a shaky defense with Pepe leading the backline and Fonte supporting him. They have had a fairly balanced midfield so far. William Carvalho has been a under rated star for them and his suspension will play a big part in the semi final.
Renato Sanches started out as an impact substitute but he has really grown and been the find of the tournament for Portugal. Up front Nani has been hot and cold but he has contributed with two goals and a great pass which led to the winner against Croatia.
Ricardo Quaresma has gone in the opposite trajectory as compared Sanches starting off as a starter and now coming on as an impact substitute. But whenever he has come on, he has had a good impression.
Ronaldo to shine?
Finally we have to come to Cristiano Ronaldo.
As mentioned in an earlier article this may very well be the last time that Ronaldo can win the Euros. He has made crucial contributions with the brace against Hungary and the assist against Croatia. That is what makes him so special. Ronaldo does not need to play well to be the match winner. We are still waiting for Ronaldo to run a match. That might very well happen in the Semis.
The stage is set for Ronaldo to explode. But he needs his team mates to support him.
---