Maharashtra Government has big plans for Indian athletes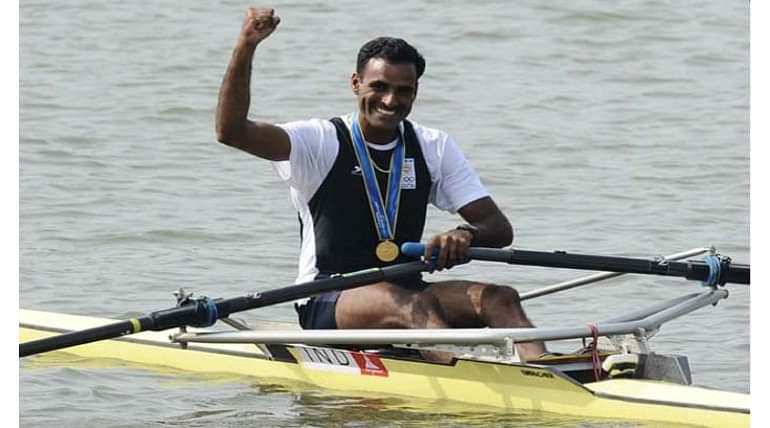 In a positive development, the Maharashtra Government has started developing plans for the 2020 Olympic Games. The move in particular is aimed towards garnering sufficient financial assistance for Indian sportspeople preparing for the next showpiece event. The Maharashtra Government has big plans for Indian athletes.
"Maharashtra government's aim is 2020 Olympics. Our endeavour would be to ensure that a large number of players from Maharashtra take part in the next Olympics. We will provide them with all kinds of facilities possible," state Sports Minister Vinod Tawde informed reporters.
Tawde's interaction with reporters came after he felicitated participants of Rio Olympics from Maharashtra. They included Prarthana Thombare (tennis), Dattu Baban Bhokanal (rowing), Ayonika Paul (shooting) and long distance runners Lalita Babar and Kavita Tungar.
Tawde said although the government would try to financially assist the players as much as possible, it would also approach the corporate sector for further additional financial benefits.
Tawde also interacted with the guardians of the participating athletes. He is said to have enquired about their expectations from the government and about the facilities required by them.
Tawde continued, "This is for the first time that the athletes who took part in the Olympics have been felicitated by government. The players wanted the government to provide additional financial assistance to them and give them better facilities for their training.
"We want the Olympic trainees to present their 4-year plan before government. For this, we will hold joint meetings with the players, their guardians and their coaches so that preparations can be made in a better way," he added.
He said the mindset of "first study then play" has to be changed, "as though studies are important, encouraging youngsters to engage in sports is equally important.
This move can be interpreted as a small step in the right direction. It would be interesting to see how the Government approaches the corporate sector to provide financial assistance to athletes.
---