Malavath Poorna, the youngest girl to scale Mount Everest gets a Bollywood biopic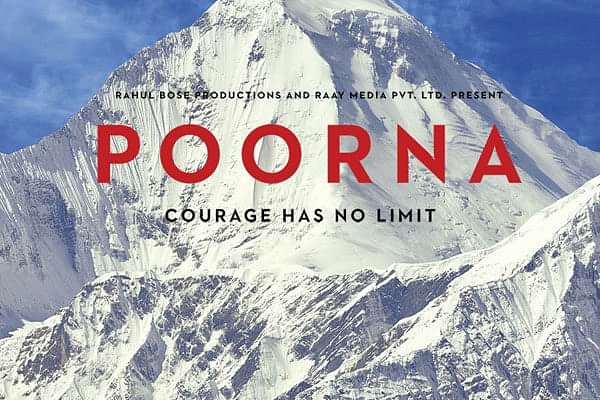 There is a wave of sports biopics in India, with almost all big production houses and big stars opting to bring to the silver screen the struggle and triumph of India's sporting heroes.
The most recent entrant to the 'sport biopic' club is Rahul Bose's 'Poorna', scheduled to hit the box office on 31st March! Rahul Bose is back after a long hiatus and would be donning the cap of a director this time.
What is Poorna about?
A tribal girl from Telangana, who fought all odds to successfully scale Mount Everest, at the tender age of 13 years and 11 days, on the 25th of May 2014.
The film will depict how Malavath Poorna got the opportunity to embark on this journey, and what sort of hardships a mountaineer encounters while plying his/her trade.
"I bought the rights from Poorna's father and Dr RS Praveen Kumar but knew how easy it would be for someone to change the names and come up with a 'me too' film. But now that Poorna has been shot and will be ready to be screened for a studio in six weeks, I can talk about it." Rahul Bose said in an interview.
How was Malavath Poorna selected for the expedition?
 Poorna was selected out of 110 students from 300 welfare schools, and was sent to the Himalyan Mountaineering Institute, under a scheme by the social welfare department 'Op-Everest'.
For the role of Malavath Poorna, some 100 girls were auditioned and finally Aditi Inamdar landed the role.
The producers opted for a wonderful promotion strategy for the movie, with Malavath Poorna scaling Mount Kilimanjaro to reveal the first look of the movie.
With no real 'superstar' associated with the movie, you can't expect 'Poorna' to reach the heights that 'Dangal' has, but an honest and sincere attempt to showcase a lesser-known sport is bound to have its own audience.
---