Manish Pandey praises MS Dhoni's contribution in the 2nd T20I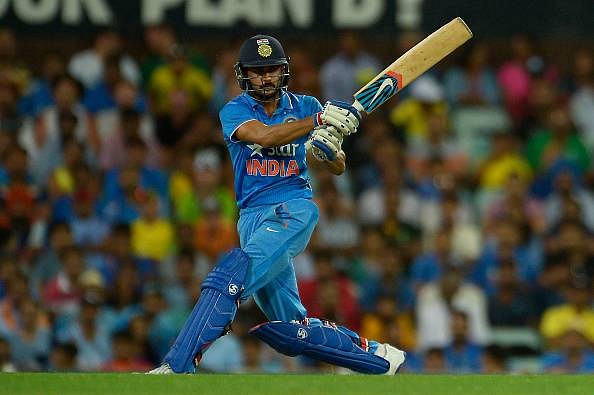 MS Dhoni's quick-fire fifty in the second T20I was one of the biggest talking points last night, as the former Indian skipper played a vintage innings that reminded us all why he is considered as one of the greatest limited overs players to ever play the game.
Dhoni and Pandey put on 98 runs, as they took India to 188 runs. Eventually it was not good enough, as South Africa chased down the target quite comfortably, as the wet ball proved too tough for the Indian bowlers to control.
After the match, Pandey spoke to the press about his timely innings of 79.
"I was waiting to play here," Pandey said after the game. "Even in the ODIs, I was trying to squeeze my chances in but that didn't happen. T20 was good and Centurion has been good to me. I still remember the 100 I got here about 9-10 years ago."
"Sometimes I feel.. you know I bat at no. 5. I've got a few chances at No. 4, I've delivered. Batting combinations sometimes pushes me down to 5. I've tried my bit but I also feel I could do a bit more with myself," he remarked.
"India have got a really good top line-up. We have top three batting for about 35-40 overs with guys like Virat and then Mahi coming in ahead of me. But yeah I think it'd be nice to get some more chances and wish I could deliver more. Actually, I can deliver a lot more than I am doing right now," he added.
"I think Mahi woke up. (Laughs). It was his chance, he's probably the best lower down the order," he pointed out. "In the last couple of overs he looks to dominate and that's what happens. He's done that a number of times.
"I thought SA bowled fairly well. It's just that a couple of inside edges went to the boundary and some really good shots by Mahi took us to 188. I think South Africa bowled fairly well today."
---
Share this article