Mitchell Johnson suffers serious injury ahead of IPL 2018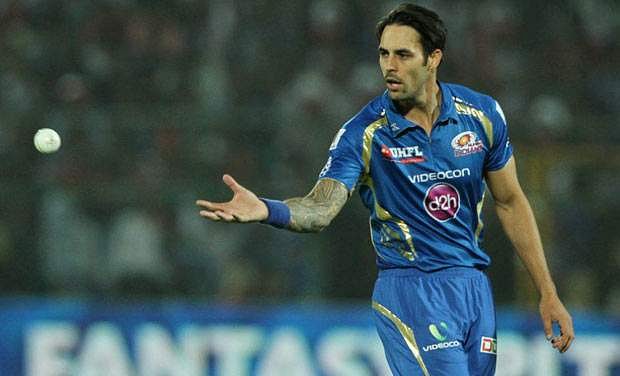 KKR paid Rs 2 crore to acquire the services of Aussie pace bowler Mitchell Johnson. In his prime, Johnson was among the premier fast bowlers in the world, as the World Cup winner would bully and intimidate opposition batsmen.
Johnson won the IPL last year with Mumbai Indians and bowled the crucial last over, picking up Steve Smith's prize wicket at the death.
Now retried from international cricket, Johnson recently spoke about the dearth of fast bowlers in the world and why India cannot produce genuine speedsters.
"Fitness has changed a lot. Earlier the running programmes were all the same and we all did the same thing. As a fast bowler one needs to be strong in the core and the glutes – doing a lot of single leg workouts is essential", he said at the launch of Bowlfit – a fitness training tool he helped create for fast bowlers.
The app has over 300 videos that users can access to hone their bowling skills.
"You can't just go to the gym and try and get very big. There's no point if you get too big in the upper body, a fast bowler loses his flexibility. It's all about core and lower body strength. Playing T20, what's the point of running 5-10 kms?".
"Over the last four years, there's been a huge improvement in the physique of Indian fast bowlers. One of the things that lets Indian fast bowlers down is playing on docile wickets. Wickets should be like the Gabba and the Waca".
"Ishant Sharma is a good example. When he entered the scene, he was bowling at 150 km/hr. He just couldn't keep it up because he was bowling on flat wickets day in day out. It plays with your mind and body as well.
You can't keep bending your back every day on these kind of wickets", he explained.
Johnson was preparing for IPL 2018, when he injured himself in the gym. The pace bowler hit his head on a chin-up bar, which resulted in him getting 16 stitches and a gruesome cut.
Let's hope he recovers in time and plays a part in KKR's IPL  season!
---