Valerie Loureda Defeats Tara Graff at Bellator 243. Watch Her Amazing KO Finish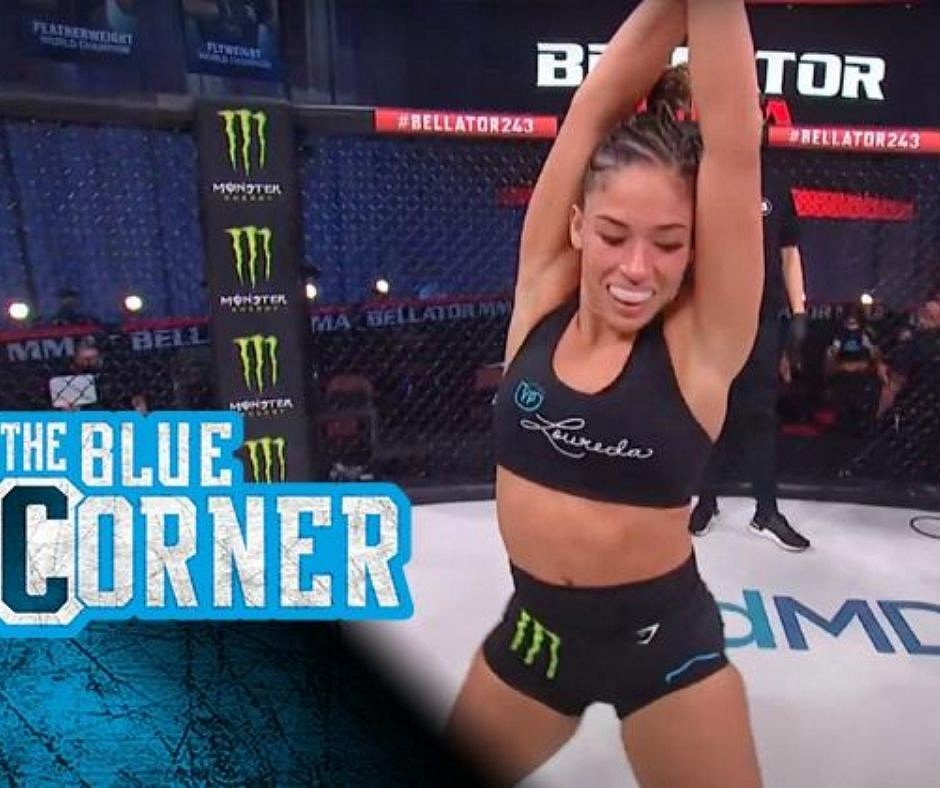 Valerie Loureda has registered her third straight victory. The 22-year-old defeated Tara Graff at Bellator 243 to take her winning figure to 3-0.
Valerie Loureda was earlier in the limelight for her social media posts, for which she faced flak over marketing herself, and giving an impression that her priorities lie outside of the ring. She later clarified herself to her naysayers, and gave a befitting reply to even out her criticism.
For a More Clear outlook, Read: Valerie Loureda responds to criticism that she markets herself on social media for male fans
Before her match Valerie Loureda displayed her confidence, and stated that it is going to be an easy contest for her. It turns she has proved her mettle, as she showcased her effectivity even after staying away from the ring for more than a year.
Loureda ousted Tara Graff at the end of the second round.
Watch Valerie Loureda Dropping Tara Graff With a Huge Right
So, after 14 Months of absence the young prospect is back with a bang. And in the process she has answered all the aspersions in the best way possible. With this win her MMA record rose to 3-0.
Watch her post-fight celebration,
She hit the buzzer-beater KO and then the celebration began for @valerielouredaa 💥💃

(via @BellatorMMA) pic.twitter.com/XoJEnTs2g4

— ESPN MMA (@espnmma) August 8, 2020
For More MMA News Click Here
---
Share this article