MOS vs VGB Fantasy Prediction: CSKA Moscow vs Vitoria Gasteiz Baskonia Best Fantasy Picks for Euro League 2020-21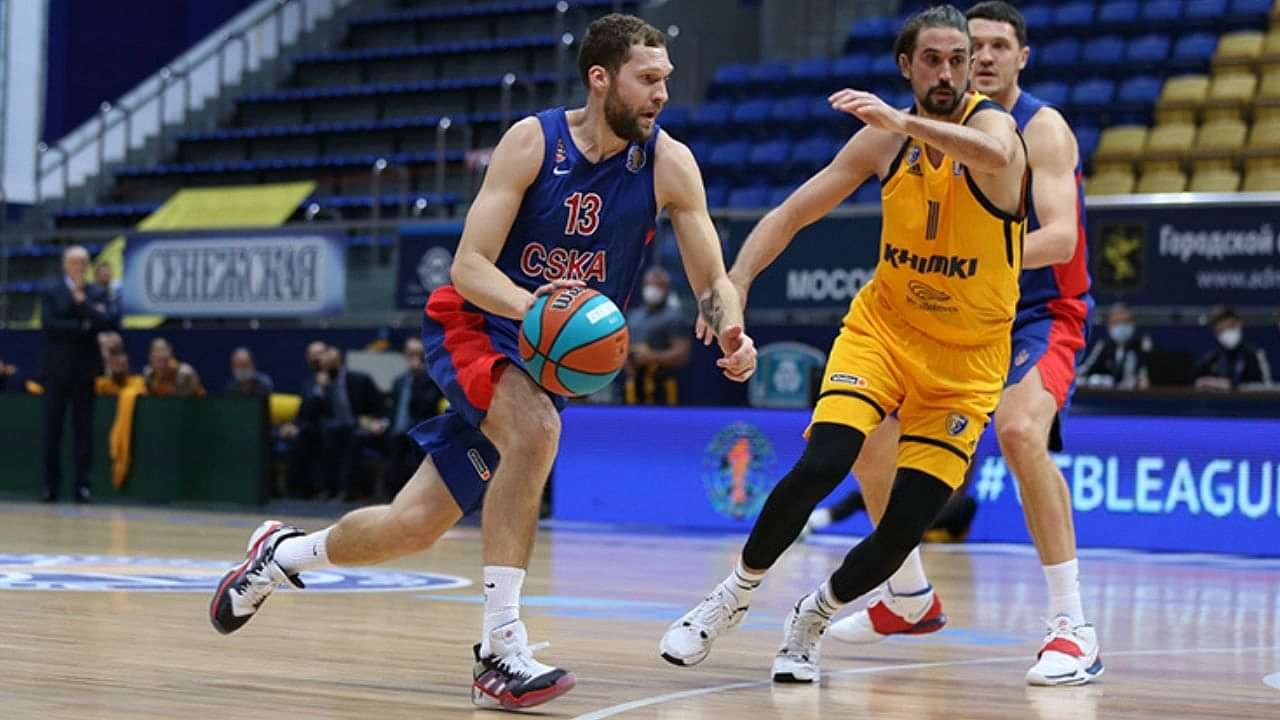 MOS vs VGB Fantasy Prediction: CSKA invigorate their season o give birth to a much need rejuvenation.
As they failed to traverse their way past rough waters, CSKA Moscow with absolutely no wind in their sails took on the identity of a sinking ship. With a string of defeats on the spin, it looked like the club's season had fizzled before it could sizzle.
With time running out and running out fast for the side, the team knew it needed to wrench out of its impasse at the earliest plausible. And the side has done exactly that across the last couple of games, winning both those fixtures to jump all the way into 7th spot.
Where they are going from strength to strength, Baskonia on the other hand are failing to get address their dormant form. The side's dreary and anguish filled displays have seen them lose two on the spin, results which see the side plummet all the way into 12 th spot in the league standings.
Probable Winner
CSKA Moscow's defence has a clear edge over Baskonia's a setup which will pull off crucial blocks and rebounds to win this affair for the side.
Team News
Both Lopatin and Strelnieks will miss out on this encounter with the pair diagnosed with COVID.
Valencia's Sastre is out with an injury for the upcoming contest.
Probable Playing 5
CSKA Moscow
James, Hackett, Ukhov, Hilliard, Clyburn.
Vitoria Gasteiz Baskonia
Peters, Polonara, Henry, Fall, Diop.
Best Shooter
CSKA Moscow – Clyburn: 15 Points.
Vitoria Gasteiz Baskonia – Jekiri: 23 Points.
Best Defender
CSKA Moscow – Clyburn: 7 Rebounds.
Vitoria Gasteiz Baskonia – Polonara: 10 Rebounds.
MOS vs VGB Fantasy Prediction
Point Guard
With Baskonia knowing the only way they can register a win today is by thrusting everything they have into attack, Luca Vildoza will be accorded a free hand by the club. The point guard has been largely flawless this season, a player whose ability to open the zone and shoot from the cusp of the circle saw him earn 13 points.
Shooting Guard
Pierria Henry deserves so much more than he's getting from Baskonia at the moment. The enterprising 20 points, 6 dimes and 4 boards he ended up dropping the last time around were fully deserving of being on the winning side.
Small Forward
Despite CSKA Moscow giving their full roster a run the last time around, Will Clyburn managed to stick around for more than half of the scrimmage. The small forward was his club's top scorer, making full use of his ability to work the flanks to work up 15 points.
Power Forward
Tornike Shengelia as ever made his presence felt all across the court for his side, dropping 6 points, 3 dimes and 4 rebounds, a complete performance which sees him retain his place in our setup.
Johannes Voigtmann made the most of his run out on the court yet again, a player who was unperturbed by the measly minutes he was handed over to end up with a neat 5 points and 6 boards. Baskonia meanwhile will see us rope in Achille Polonara after he won the battle of the boards for his side to record 10 rebounds.
Centre
If there's anyone who can rescue Baskonia's fast spiralling downtick, it's the club's centre. Tonye Jekiri ended up accumulating 23 points in his foregone showing, a player who has typically emerged as an unstoppable player for defences.
The 6 points and 6 rebounds for Nikola Milutinov see him be our pick from CSKA Moscow.
Star Player
Henry's ability to gut defences sees him line up as our star player while Clyburn is the pro player.
Fantasy Team
Vildoza, Henry, Clyburn, Shengelia, Voigtmann, Polonara, Jekiri, Nikola.
Note: For Updated teams after the lineup announcement, join The SportsRush Premium on our mobile app.
Fantasy Team Disclaimer
All our selections are based on in-depth and astute analysis of the players partaking in the match and a perusal of other reasoning. Please incorporate a slew of factors while crafting your own side with this article serving as a guide to the match and players.
---