MSK Prasad on dropping Kedar Jadhav: "Didn't pick him because of his history of fitness"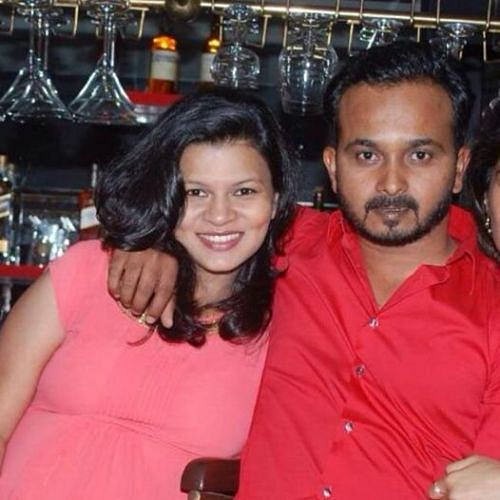 MSK Prasad on dropping Kedar Jadhav: Chairman of Selectors cited 'fitness' as the reason behind not picking Jadhav.
Despite regaining fitness, all-rounder Kedar Jadhav not being picked in the Indian squad for the last three ODIs against Windies had sent waves of surprise among the fans and followers of the Indian team.
Jadhav, 33, had injured his hamstring yet again during the final of the recently concluded Asia Cup. Having successfully undergone rehabilitation, walking back into the Indian squad was a certainty.
Jadhav was a late addition to the India B squad for their second match of the ongoing Deodhar Trophy. Having scored 41* (25), bowled five overs and fielded for the most part of the second innings, it was clear that Jadhav was back to match fitness.
Even Jadhav was surprised at him being not picked for the last three ODIs. In a press conference after the Deodhar Trophy match, he was quoted, "I didn't know [that I have not been selected]. Obviously, I have to see [why]. You are the first one to tell me this [that I have not been picked]. I have to see why they have not picked me."
On being asked about his current state of fitness, Jadhav said that he was cleared match fit by the NCA, which was why he was playing today. "The rehab was good, I cleared all the fitness tests, I was cleared match fit, which is why I was playing here. They pick you only if you clear all the tests [at NCA] and you are completely fine," the all-rounder said.
"Only if you have followed all the rehab, all the fitness rules, all the exercises do they clear you at NCA. As long as they clear you, you shouldn't be having any doubt when playing on the field. You should express yourself. That is what you are supposed to do. When I get clearance from NCA, I don't hold myself back to play or to dive or to bowl," Jadhav added about being given a clean chit from NCA.
Chairman of Selectors MSK Prasad had earlier announced that Jadhav would return back after the first two ODIs. During the interaction today, he said of otherwise. "We did not pick Kedar because of his history of fitness. There have been occasions earlier when he has come back fit and then broke down, a case in point being the Asia Cup last month," Prasad was quoted as saying to PTI.
Prasad also said that the selectors wanted to be sure of Jadhav's fitness by playing him in at least a couple of domestic matches. With India A losing the match yesterday, that might not happen now.
"Actually, we were thinking that if India A won today, then Kedar would have got another match, which would have given us a fair assessment of his match fitness," Prasad said. "Maybe we could have added him as an additional player [in Indian team] before the fourth ODI as the Deodhar final is on Saturday. Players need to understand that there is a process that we follow while selecting the team," he further said.
Jadhav not being picked for this series means that he won't play an ODI this year. India's next ODI assignment will come during the tour of Australia next year. Having said that, he might get a chance to represent India in the three T20Is that will follow the ODI series.
If Jadhav isn't picked for the T20I series, he would be looking prove his match fitness by playing the Ranji Trophy for his state Maharashtra, who will take on Vidarbha in their first match on November 1.
Currently, Jadhav remains a vital part of the Indian playing eleven for he is the only specialist batsman who can bowl as well. Ideally, the selectors should be looking to include him for the T20I against Windies.
In his absence, Rishabh Pant will continue to get more opportunities to bat at No. 6 in the ODI team. With a slot for the second wicket-keeper up for grabs, he too would be wanting to be among the runs in this format.
Read some of the latest Twitter reactions on Jadhav below:
Why there is no kedar jadhav

— Madasu Jagadeesh (@JagadeeshMadasu) October 25, 2018
Why There's No Spot For Kedar Jadhav? He Is The One Who Provide Perfect Balance To Team Atleast In Subcontinent As A 6th Bowling Option.

— Principal Sir (@PrincipalSir1) October 25, 2018
@cricketaakash what is your take on the Kedar Jadhav controversy? I always thought it was given that he would be in the team due to his bowling abilities to go with his batting. How was he not selected ? Please reply

— Smartgheewala (@GheewalaMurtuza) October 25, 2018
Kedar Jadhav ? From where did he come from! This is completely disastrous from BCCI. @BCCI @BCCIdomestic #Deodhartrophy

— Abhiruchi Rout (@RoutAbhiruchi) October 25, 2018
---
Share this article