Natwest Final – The day India came off age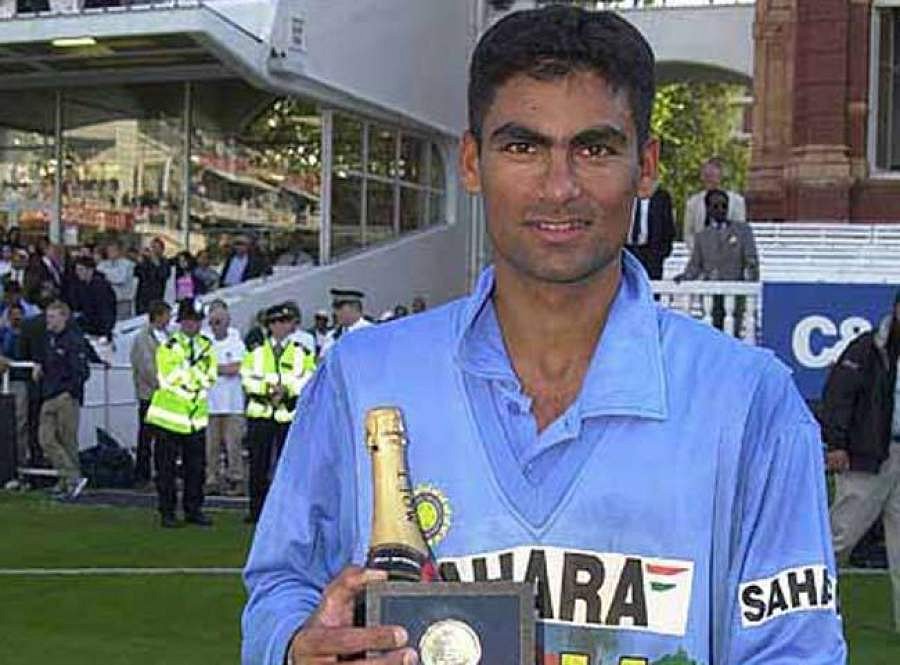 July 12, 2002. Lord's, England, Natwest Final.
A beautiful summer day in England with the sun shining in all its glory. A perfect day for cricket as they would say. It is the final of the Natwest trophy, the all important game of the tour and the one which will entirely change the outlook of India cricket for the better.
India till then was always known to crumble under pressure. The big stage always took a toll on the team because of our subdued nature. After the fixing scandal in 2000 when Ganguly took over the reigns, he brought a breath of fresh air along with the new and young talent. He introduced the likes of Zaheer Khan, Sehwag's, Harbhajan's, Yuvraj's, Kaif which would go on and form the core of the team down the years. The young blood brought with them the adrenaline and their un-inhibited nature which would go on and define team India for the next decade.
On the day of the final, India had a humble beginning. Marcus Trescothick came out all guns blazing, tearing apart the Indian pace attack. Nasser Hussain was heavily criticized because of his batting form and questions were being raised whether he should bat at No.3 for England, which is considered to be one of the important batting positions. Hussain, in trying to prove a point to his critics, scored a brilliant century pointing towards the commentary box after scoring the ton.
England set a mammoth target of 326 for India to chase. Those were the days, when 260 was thought of as a competitive score. With 326 to chase, that too in windy English conditions, adding the occasion of a final, no one gave India a chance at the break.
Even though it has been 14 years now, I fondly remember that evening. I was a kid back then, 12 to be precise. I had come back from the school, in excitement to see the final.
Those were the pre-mobile era, when there was no Cricbuzz to check the score on. I switched, understood what hell had broke loose, switched it off and went to play. It happened in span of 5 minutes, no more than that. I had lost the hope, everyone had. But this Indian team had changed, the mentality had changed, and so did the result.
India started brilliantly with Sehwag and Ganguly thrashing English bowlers to all parts of the ground. Ganguly was in his prime during those days and so was his rivalry with Andrew Flintoff. Both played for the same county Lancashire, but when dawning national colors, there was no love.
Ganguly repeatedly hit Flintoff over the off side while dancing down the pitch. Sehwag was efficient as well, caressing the ball through the offside and on his legs. India, 106-0, 14.2 overs bowled. Next ball, Ganguly, clean bowled trying to hit Alex Tudor over mid-off. What occurred next was usual for Indian fan, from 106-1 to 146-5 in span of 8 overs. A kindle of hope which was there after the way the openers had begun, had been squashed. It was all over.
Kaif, the under-achiever of the two duo with respect to their cricketing careers, played out of his skin that day. Once, Yuvraj got out, Kaif took charge and started hitting the bowlers, picking gaps at the same time. Harbhajan played his part and stuck with Kaif on the crease. India was well in hunt when Harbhajan got out, India needing 12 of 15 balls with 3 wickets in hand.
What happened in next two overs cannot be expressed in words. India had not won any world cup till then in my  life time, so this was the  biggest achievement for the players till then. Yuvraj, didn't take off his pads and ran straight to Kaif after he hit the winning runs. Everyone in crowd was dancing, I was shouting and jumping in my house. There were fire-crackers being burnt in the streets, India had won a game no one gave them chance for.
Everyone was elated, and there was one gentleman , who stood that day on the balcony of the Mecca of cricket, and swirled his shirt and Indian Tri-color to let everyone know and recognize that India had arrived, that they won't fear opposition. This was a new age, a new crop, a new style, not frightened by anyone for any situation, this was the day when India came off age.
---