NBA DFS 8/17 Picks and Playoff Lineup Prediction : DraftKing NBA Fantasy Team Picks for August 17 Matches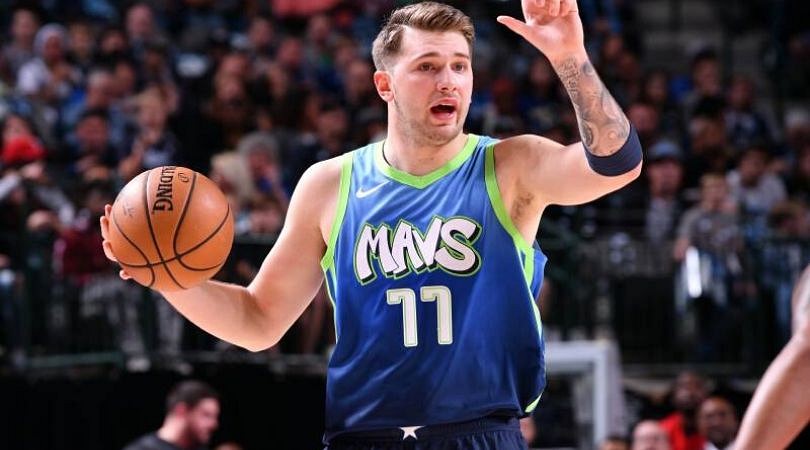 NBA DFS 8/17 Picks: First round of the much awaited playoffs gets underway today with four games lining up Monday's slate.
With the seeding round and play in game behind us, the 2019-20 edition of the marquee NBA finally gets to its business stage. Starting today, the playoffs get underway in the league with four tantalising, edge of the seat thrillers set to regale us in a riveting and scrumptious brand of basketball.
If action in the bubble till now is anything to go by, we are set to be in for a jaffer of a playoffs round. With teams having tested out lesser played players, ironed out their aberrations and addressed their gameplan across the last two weeks, each side makes an advent into the playoffs massively improved and with a bigger roster than they were prior to the onset of Coronavirus.
NBA DFS 8/17 Picks
Point Guard 
Stud
Luka Doncic, 11,000
Contesting in what should be today's most subliminal encounter, when Luka Doncic steps out to play against the Clippers in game 1 of the playoffs, all eyes will be on the Dallas Mavericks man. The point guard has revelled in a pathbreaking campaign for him, one where his slew of triple-doubles inside the bubble have only further strengthen his case as one of the finest performers this season.
Shooting Guard
Stud
Donovan Mitchell, 8,800
Despite only getting 11 minutes in his last encounter with Utah Jazz having assured themselves of 6th place in the Western Conference, Mitchell managed to show why he's the fulcrum of his side. The player's ability to shoot from the deep saw him drop 11 points in that frugal outing to see him become a must have pick for us.
Value
Seth Curry, 3,700
Injuries have hindered his play inside the bubble but now finally fit, Seth Curry should be back to doing what he does back. His first game of the seeding round alluded to his sprawling skill set when it comes to shooting from the corners and midrange region with the shooting guard opening the zone for himself with ease.
Small Forward
Stud
Kawhi Leonard, 9,800
Named in the All-Bubble second team, Kawhi Leonard was consistent and dependable as ever for the Clippers in the seeding round. The small forward's ability to deliver field points at a high conversion rate with his treys and offhanded shots saw the Clippers assert second spot in the Western Conference for themselves despite facing heat from Denver.
Value
Jerami Grant, 4,600
Grant came across as a pleasant surprise for Denver ever since the league's restart. Initially considered only a filler as Denver looked to make up numbers and compensate for missing names, Jerami Grant took over the opportunities accorded to him with both hands to register a behemoth 18 ppg across the last couple of weeks.
Grant Temple, 4,400
With Irving sitting out the league's return, Temple took over the leadership role for the side inside the bubble. And the player has lead his side, justifying the faith reposed in him with his 15-10 double-double the last time around being a testament to his ability to take centrestage inside the paint.
Power Forward
Value
Timothe Luwawu-Cabarrot, 4,000
He got just 24 minutes the last time around but Timothe was hardly perturbed by his restricted outing. His ability to utilise his crossovers and handles saw him drop 24 points inside the paint, a performance which is set to see him be heavily employed by his side today as well.
Centre
Value
Ivica Zubac, 4,100
Up against a Dallas Mavericks side which is topping the triple shooting rate this season, Zubac will be massively relied on to curb the side. The player has an innate ability to dwell into his repertoire and both guard and screen his post, a skill set which saw him pop up with 15 rebounds the last time around.
DraftKings NBA DFS Team Disclaimer
All our selections are based on in-depth and astute analysis of the players partaking in the match and a perusal of other reasoning. Please incorporate a slew of factors while crafting your own side with this article serving as a guide to the match and players.
---