"Are Michael Jordan and his Bulls Bad for the NBA?": Shocking Opinion About MJ's Dominance In His Prime Resurfaces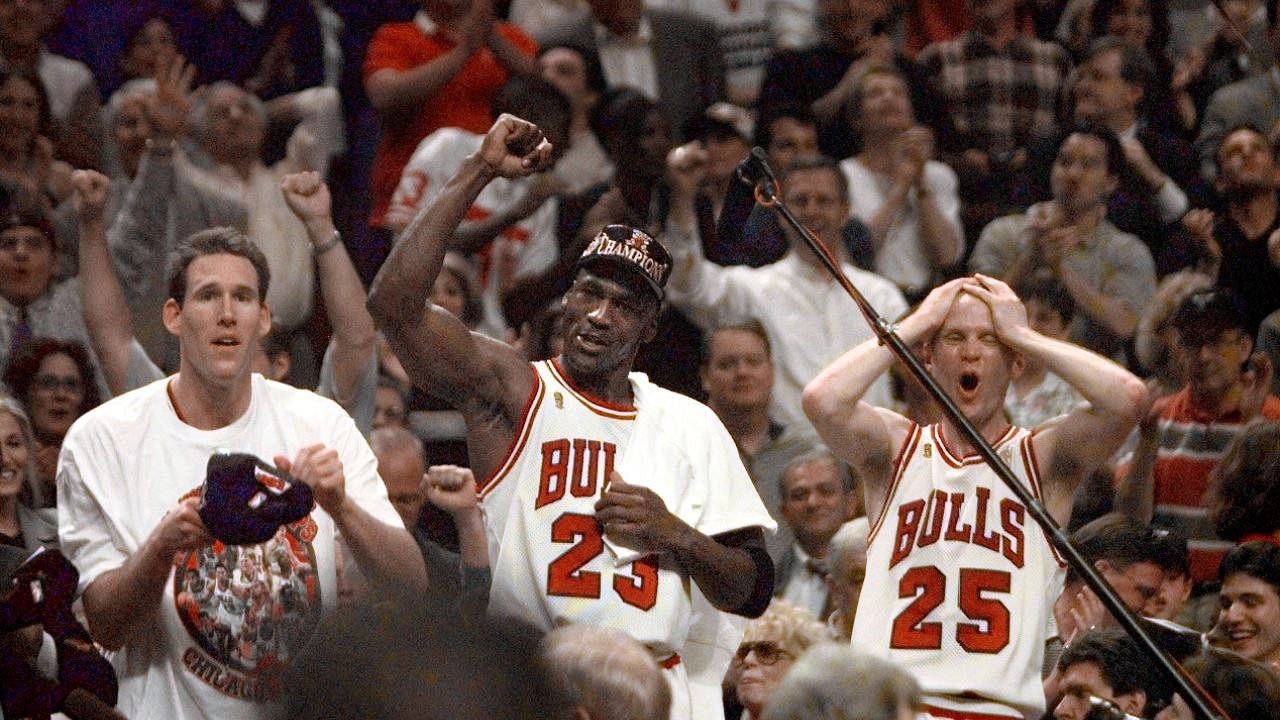 The NBA may be followed by more people globally today. But it was never more box office than during the Michael Jordan era in the 90s.
While MJ has been the consensus GOAT for about 30 years now, one of the factors that separate him from other contenders is his pure crowd-pulling ability.
Jordan was reputed for taking every game quite seriously and putting in consistent performances on a nightly basis. Unlike all of today's superstars, he didn't believe in load management.
Michael Jordan played all 82 games of the regular season 9 times throughout his career. Given that he also led the league in highlights per game, crowds were nearly always in for a treat.
His teams, especially in the first 2 years of his second threepeat, were resoundingly dominant. The Chicago Bulls have the best 2-season regular season record of all time, going 141-23 from 1995-1997.
However, their dominance wasn't viewed as good for the fast-growing sport by all fans.
SI sportswriter decried that the dominance of Michael Jordan and the Bulls was bad for the NBA
The Bulls were in the second year of their second threepeat when reputed Sports Illustrated writer Jack McCallum wrote an article that stood out differently from other media publications of the time, which praised Jordan. Some of the relevant excerpts include:
"The Thrill Is Gone, baby, and it's been gone for quite a while, probably since Michael Jordan laced 'em up in training camp. Seven weeks remain in the regular season, but is there any reason the engravers should not get started on the championship trophy right now?"
"Chicago isn't significantly better than it was last season, yet the gap between the Bulls and everyone else seems wider. Seattle is running in place. Shaquille O'Neal's move to the Los Angeles Lakers broke up the Magic."
https://t.co/icZM1AkrW6 pic.twitter.com/Q10iWmakDA

— Amulya Shekhar (@tweet_amulya) March 18, 2023
It seems clear that superteams were decried even in that era. However, given the organic nature of how the Bulls were built around Jordan, they were universally beloved instead of, for example, LeBron James' Heat or the Warriors with Kevin Durant.
Are superteams good for the NBA?
There's no doubt that the movement of superstars around the NBA is good for player empowerment. They have their futures in their own hands much more than ever before.
It has also enabled star players to leave underperforming front offices with more ease. With this in mind, forming superteams has definitely become easier in the NBA.
However, if teams become too lopsided, like the 3-year Kevin Durant Warriors saga, then interest in the league definitely tends to dip. People like the NFL more because of its unpredictability on a game-to-game basis.
---
Share this article