"Dean Smith left Michael Jordan off Sports Illustrated picture": Billy Packer reminisces about the GOAT's rise before being drafted by Chicago Bulls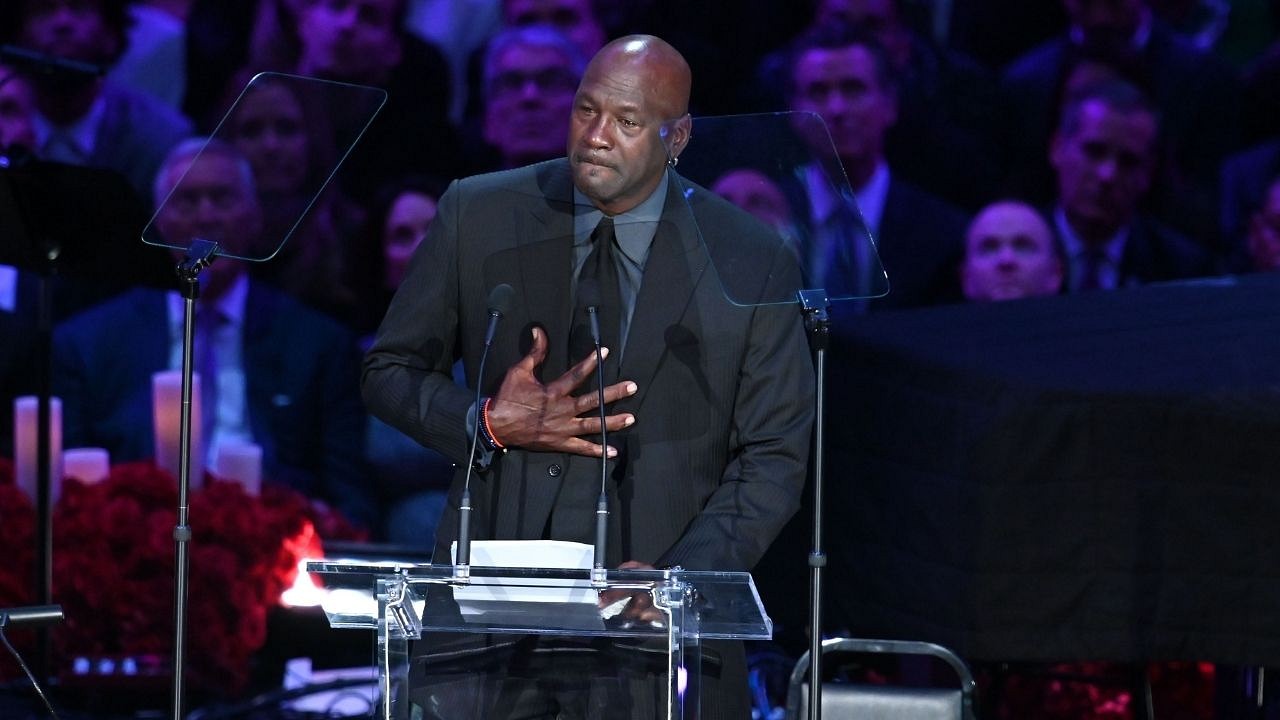 Billy Packer recalls the circumstances created by Dean Smith under which Michael Jordan grew into his role with the Tar Heels.
Michael Jordan entered his college career as just one among several other elite players at UNC. James Worthy, among others, was one of the star senior players in the squad that year.
This meant that he wasn't a guaranteed starter for legendary head coach Dean Smith as a freshman. This also led to Smith deciding to leave Jordan off the UNC picture featured on a Sports Illustrated cover that year.
Also Read: "We always try to get out teams and fans excited": LeBron James talks about matching up against former teammate Jae Crowder
As we've all seen by now, Jordan made it his mission to improve and become a great player. The start of this journey began, as with other NBA stars of his time, in his college career.
Billy Packer talks about Michael Jordan as a rookie with UNC under Dean Smith
Packer is one of the living legends of college basketball sportscasting. His career behind the microphone as a color commentator lasted longer than 3 decades. The job of a color commentator is to add color to the situation at hand. Packer's often reflexive comments landed him in hot water on a few occasions. None of that controversy was around when he covered Jordan at the NCAA tournament.
These are some of his comments from the book called 'Michael Jordan: The Life' regarding his freshman year:
"In his freshman year, even up to the Final Four, you did not have any idea how good he was. He did good things, but he didn't control games. He didn't explode offensively. He did what he was told to do within the system."
"He was basically a system player and I never saw him do the breakout things that we would see out of him later as a pro. I never saw him where you would say 'Holy Mackerel!'"
Watched '82 NCAA Title Game replay. Billy Packer: "Watching this offense right now, the guy who seems a little shakey is Michael Jordan."

— Blaise Wilson (@terryb260) April 7, 2012
Also Read: "Ja Morant over Jayson Tatum going forward": Max Kellerman gives huge props to the Memphis Grizzlies star after his impressive playoff outings
"Obviously, we now know he was going to be a good player. But when you started talking about Michael Jordan then, you never thought about him in the terms, 'Yeah, he's going to be an all-time player.'"
"He played within the system and when they attacked the zone, he did what he was supposed to do. When they ran the fast break, he went where he was supposed to go."
---