"I was 302 pounds and they were cursing me": Charles Barkley narrates how he went on an eating binge to dodge the Philadelphia 76ers in the 1984 NBA draft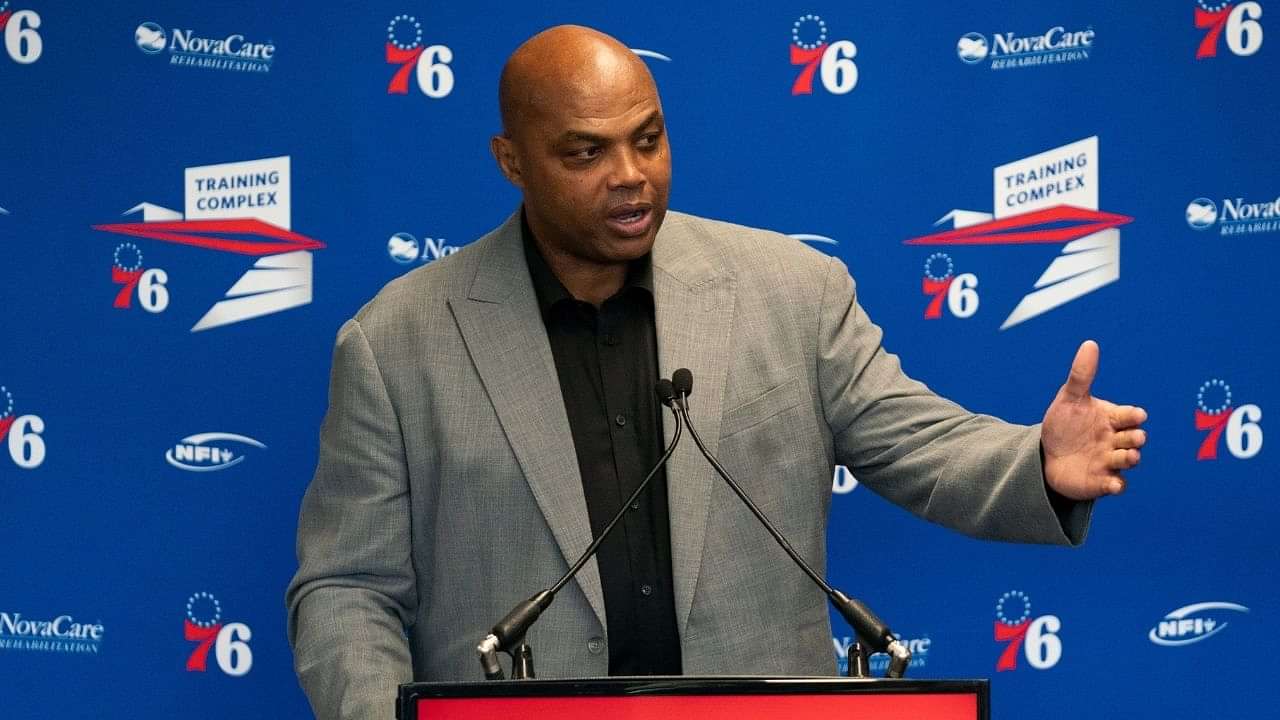 Charles Barkley once detailed the eating binge he went on before the 1984 NBA Draft just to ensure that the Philadelphia 76ers wouldn't pick him.
Chuck appears on nationally televised pre-game basketball shows with TNT these days. But before he became a legendary sportscaster, Barkley was elected one of the 50 greatest basketball players ever.
His playing career was as stellar as it could possibly get for him without winning a championship. Charles Barkley reinvented the game from the power forward position, setting a new precedent among undersized players to dominate the interior.
Also Read – "A cast of characters, different personalities and Charles Barkley": Larry Bird's hilarious trash talk shone through even in his Dream Team Hall of Fame induction speech
However, he didn't always walk the path of greatness before he made it to the NBA.
Charles Barkley details his eating binge before his pre-draft workouts with Philadelphia 76ers
Barkley had established himself as one of the greatest players in college basketball during his career at Auburn University. Despite being barely 6'5″ without shoes, the Round Mound of Rebound played the center position.
His dominance of the college game helped him shoot up the pre-draft rankings – a bit too much for Chuck's liking. He got the sense that the Philadelphia 76ers would select him with the 4th pick.
Chuck didn't want that. He wanted to play major minutes on any team in his initial years in the league. He'd be behind established NBA veterans on an aging 76ers team if he went there. Thus, Charles decided to put on some weight ahead of his pre-draft workout.
"I wanted to make sure that the Sixers don't draft me. So we went on a 2-day eating binge. We got up the first morning, I had like 6 pancakes, bacon, washed it down with a vanilla shake."
"Then we went to lunch. I think I had like 4-5 pieces of Kentucky Fried Chicken, some mashed potatoes, some coleslaw. Then we went to dinner at some place, I had like a T-bone steak, a baked potato. And then the next day did the exact same thing."
"So we fly to Philly. I get on a scale, I'm like 302 (pounds) and had cats cursing me."
Also Read – "Stephen Curry is LeBron James' Dad!": Warriors superstar almost falls over laughing as a fan yells out a hilarious joke throwing shade at the Lakers star
---