"If I could give back my competitiveness, I would": Michael Jordan explains how his competitive spirit turned into an addiction he hoped to give up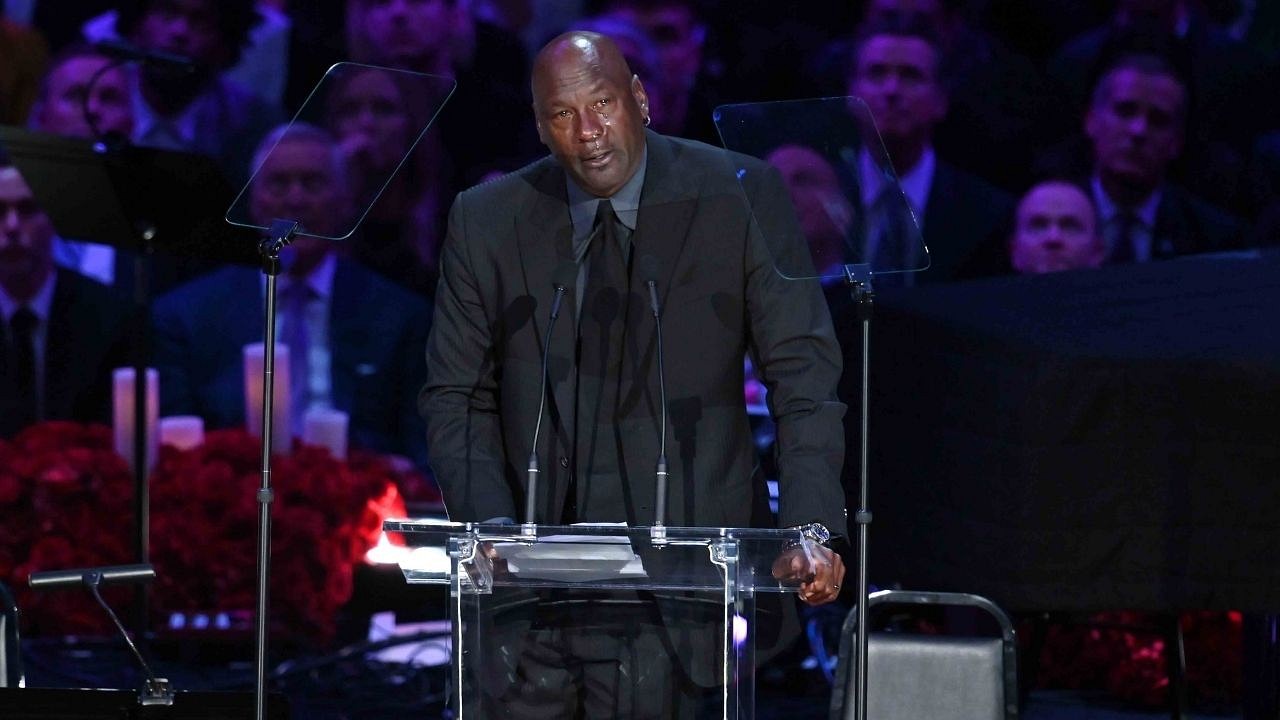 Michael Jordan is probably the most competitive athlete of all time. But if the Chicago Bulls GOAT could give back this "addiction", he surely would.
Michael Jeffrey Jordan is arguably the greatest athlete the world has ever seen. The Chicago Bulls shooting guard is considered a basketball god by man. And looking at the decorated resume he built up over 1,072 games, it is very difficult to not consider him the GOAT.
Being a 5-time MVP, 6-time champ, 6-runs Finals MVP, 14-time All-Star and a Hall-Of-Famer, MJ led the Bulls franchise to be one of the greatest dynasties in the league. Back in the 1990s, behind the leadership of Mike, Chicago was the most dominant team. The organisation winning 6 championships in 8 years and even finished the 1996 season with a flawless 72-10 record.
Looking at such a well-built career, it is pretty evident that Michael has a crazy obsession with winning. His sheer competitive spirit is what set him apart from the remaining stars of the league.
Also Read: Michael Jordan revealed how he didn't want legends like Charles Barkley and Patrick Ewing to win championships against him
No doubt, Michael is the most talented player to grace the league. However, it was his crazy obsession for winning and being the best at any given time, which helped him lead a successful career. Even though His Airness has never explicitly called himself the greatest player of all time, he does believe that he is the greatest competitor of all time.
Michael Jordan admitted his competitiveness is an "addiction" and would give it up if he could
Every avid basketball fan has heard several anecdotes of Mike, displaying his tremendous spirit. But believe it or not, Michael Jordan would give his competitiveness if he could.
Yes, you read that absolutely correct. In a 2013 interview with Wright Thompson of ESPN, Jordan admitted his competitiveness was an "addiction". His Airness further said:
"There's no way to measure these things, but there's a strong case to be made that Jordan is the most intense competitor on the planet. He's in the conversation, at the very least, and now he has been reduced to grasping for outlets for this competitive rage." Thompson wrote.
 "I can't help myself," he says. "It's an addiction. You ask for this special power to achieve these heights, and now you got it and you want to give it back, but you can't. If I could, then I could breathe." Mike said as per Wright Thompson.
Yes, it does seem a bit unbelievable at first. And we can't even imagine a Michael Jordan without the same level of competitiveness.
Also Read: When Isiah Thomas complimented The GOAT for his unreal rookie season
Fans usually look at him as a crazy man who was obsessed with competition. However, MJ had a crazy fixation with winning. And night in and night out, for over 15 years of his professional basketball career, Jordan played with an unparalleled passion to win the game. Clearly, there can't be any other player quite like Michael Jordan.
---
Share this article