"It was obvious every time he showered": Michael Jordan's beauty secret that gave him radiant, glowing skin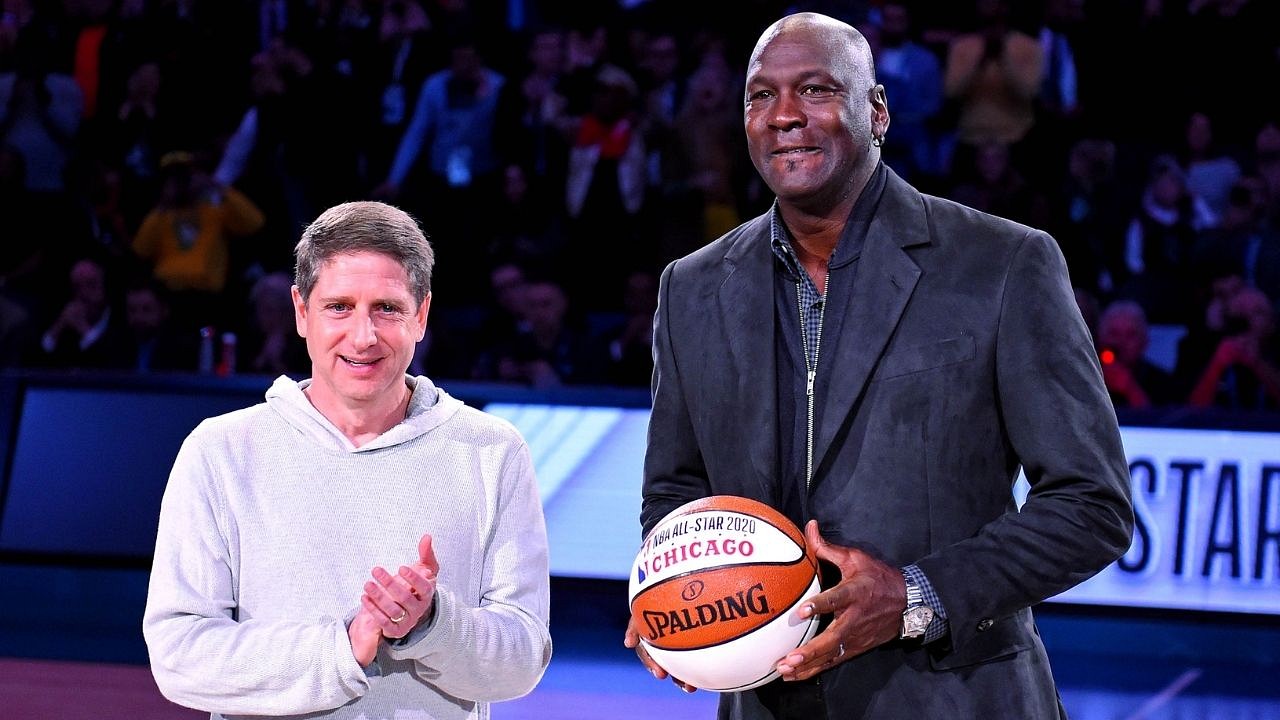 Michael Jordan has a beauty secret that really would put a lot of beauty pageant winners to shame. Robyn Dixon recounted this in a 2016 interview.
Robyn Dixon is the partner of former NBA player Juan Dixon. Out of 9 years as a professional player, Juan Dixon was on the Wizards for 3 of those. He spent one season as a teammate of the greatest player of all time – Michael Jordan's very last NBA season with Washington.
As such, Dixon is a member of a really exclusive club of those people who've shared a locker room with the GOAT. He definitely knows more about MJ than the average guy. He also narrated some of these quirks to Robyn – his wife for many years, and now his fiance again.
Also Read: "LeBron James did this in 2019 too?": Fans roast David Griffin for saying Lakers star's presence alone makes any team a Finals contender
As such, the secret that Juan told Robyn isn't exactly something that all men would prefer prospective dates to know. But MJ is now nearing his 60s, so there isn't much his teammate needs to hide.
Robyn Dixon recounts the quirky technique Michael Jordan would use for glowing skin
In an interview with The Daily Dish about The Real Housewives of Potomac, Robyn exposed Jordan's routine to the world:
"As soon as you get out of the shower you put baby oil on your skin, while your skin is wet," she revealed. "Then you can go and dry off and put lotion on. But it really helps make your skin look moisturized and glowing."
"[It was] that old NBA locker room stuff. So I'm like, 'Wait a minute. [Juan] saw Michael Jordan put baby oil on when he's naked?"
Jordan, for his part, has yet to comment on the sudden reveal of what may be his greatest secret to the world. The Real Housewife star found herself impressed enough by Jordan's full-body routine to reveal it to the whole world.
… can anybody tell me how many gallons of baby oil they used to grease up Michael Jordan during the filming of Space Jam? I can only assume the cost was half the filming budget.

— lauren marie (@laurenmarie87) August 31, 2019
Also Read: "Stephen Curry would go out and drop 30 after this": Andrew Bogut reveals amazing motivational technique his Warriors teammate would use after bad first halves
---