"Michael Jordan was pretty brutal in assessments of his team-mates, and I didn't appreciate that": Luc Longley Highlights Bulls' Legend's Abrasive Practice Techniques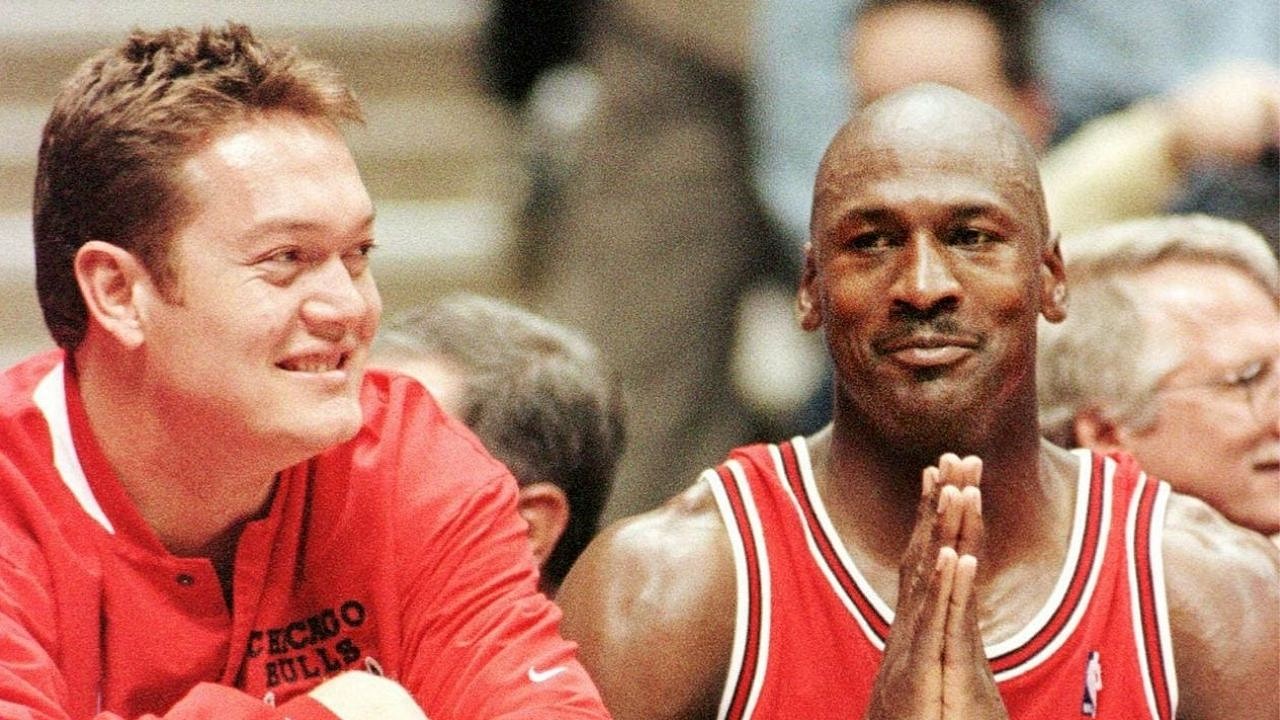 Michael Jordan was ruthless as an NBA player, even to his own teammates, something Bulls' Luc Longley found out the hard way.
Jordan dominated the court from the moment he donned a Bulls jersey. He won Rookie of the Year and immediately changed the trajectory of a lowly Bulls team that hinged on the lottery to a playoff contender and even a championship threat one day.
However, Jordan shocked the NBA world in 1993 when he retired from basketball (his first of three retirements). At the time, nobody knew if Jordan was ever going to come back, and the Bulls had to adjust to life after him. One of the moves they made was to sign Australian big man Luc Longley.
Longley and the Bulls legend took some time to adjust to each other, but in the end, it all worked out as the Bulls would complete a second three-peat with Jordan.
Currently, Jordan admitted that he made a huge mistake in not including Longley in 'The Last Dance', but it's not something the Aussie took to heart.
One of the more interesting stories I've read in quite a while…the Australian Broadcasting Corporation on why Luc Longley was omitted from The Last Dance…really deeply reported & well told story, incl a rare journalistic interview with Michael Jordanhttps://t.co/huMt7QPJCb

— Salim Nadim Valji (@salimvalji) August 2, 2021
Also Read: "Why didn't Michael Jordan include Luc Longley in The Last Dance?": Bulls legend accepts blame for cutting Australian big man out of legendary documentary series
Luc Longley Took Time To Get Used To Michael Jordan And His Ruthlessness
Jordan was always the harshest critic of his teammates. He knew that they all had to play and practice at an elite level if they were going to win championships, and sometimes, that attitude came off the wrong way.
Longley hadn't seen this side of Jordan as he joined the team right when MJ retired. So, when Jordan came back, Longley found it a little hard to adjust to playing alongside such a dominant star. He would remark:
"It took me a little while to get used to playing with someone like MJ, or someone that good to be frank, and it took MJ a while to realise what my strengths and weakness were."
More than that, Longley was also very taken aback by how Jordan treated his teammates and his general demeanor around them:
"He was pretty brutal in assessments of his team-mates and I probably didn't appreciate that very much to start with, but it all worked out pretty quickly, in fact I was injured for a stretch and it was then I think Michael realised how much he liked having me around."
Whatever the case may be, Longley and Jordan found a way to make things better, and clearly it worked out. The Bulls won three more championships and Jordan and Longley developed a good relationship.
Also Read: "Will Zach LaVine be the Bulls' next great shooting guard after Michael Jordan?": Team USA star in line to sign max contract extension with Chicago Bulls
---
Share this article