"Savannah James Is A Beast, Hand Speed Up There With Sugar Ray Leonard": LeBron James was swept 3-0 by his wife In Dwyane Wade's New Cube Game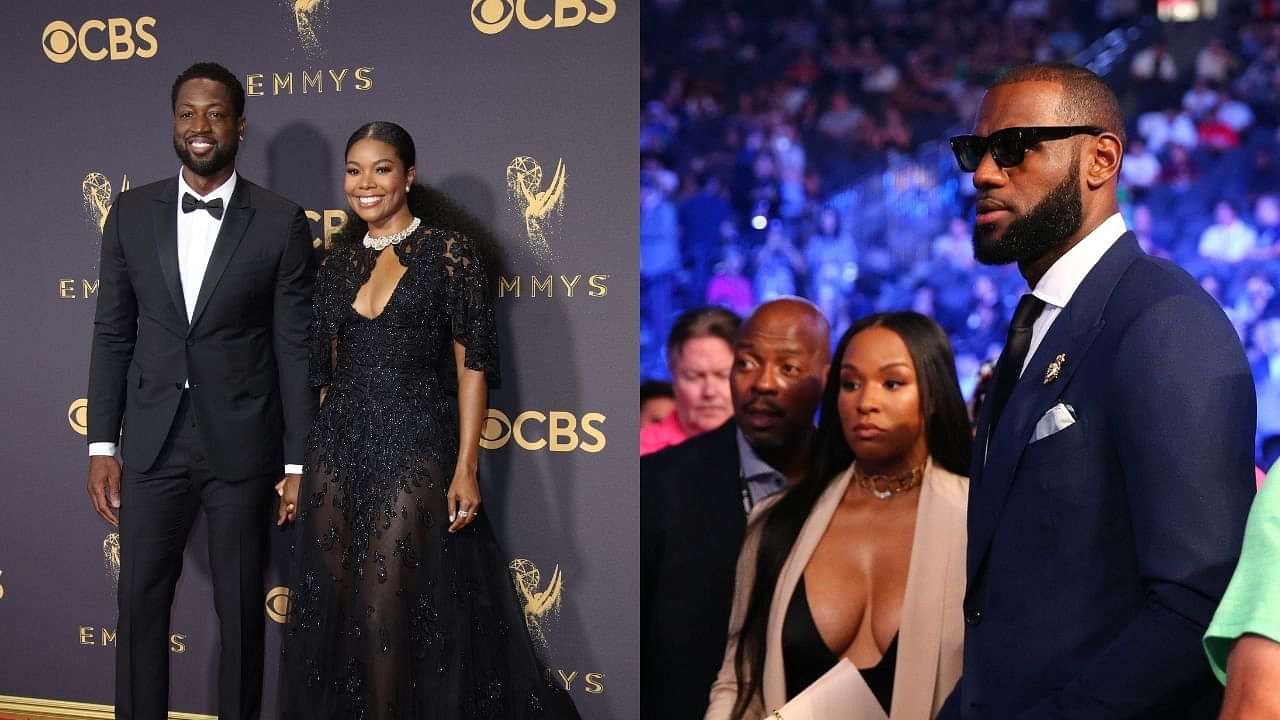 LeBron James may be the king of the court, but his wife Savannah James gave him a serious run for his money in Dwyane Wade's new cube game.
Playing Dwyane Wade's new Cube game, the King was severely outmatched by his wife who seemed to own him in every hand they played. LeBron simply couldn't keep up.
The 4-time NBA champ was taken to school by his wife, who didn't just beat him, but absolutely destroyed him. The footage is all here for you to see:
Loading embed tweet https://twitter.com/overtime/status/1403465327627980808?ref_src=twsrc%5Etfw
Also Read: "Always a text, a phone call or FT away bro!!": LeBron James Reaches Out To Lonzo Ball Offering Wisdom To His Ex-Lakers Teammate
LeBron James Outclassed By Savannah In The Cube, Joins Dwyane Wade As He Gets Humiliated By His Wife
Dwyane Wade's Cube game is part of the gameshow that Dwyane Wade hosts. "The Cube" by TBS is a game where teams will compete against each other in a series of seemingly easy games. For example, one of them is the game LeBron and his wife played.
The reward is a $250,00 prize, and teams will get 9 lives to complete 7 tasks. Wade was initially very hesitant, in hosting the show, as the NBA legend had never took on such a role in his career. He said:
"But I decided to take the challenge because it was something that I was a little afraid of doing. Once I got the chance to know the game, I was like, 'Oh, we can really do some good here as well. So it was a win-win.'"
LeBron wanted to show support for his old buddy's gameshow, and so he took on the challenge of his facing his wife. It didn't end too well for the King.
However, Dwyane Wade was met with the same fate when he tried to go up against his wife Gabrielle Union. These two NBA legends just had no answer for what their wives were doing:
The rest of the highlights of this entertaining Cube game bout can be found on LeBron James' Instagram stories where he's posted several reactions to the intense game that went down between him and Savannah. All in all, LeBron was swept thrice by Savannah in a big time loss for the NBA legend.
Sometimes, you just have to swallow your losses, and that's what LeBron will probably do after losing three times in a row to his wife Savannah.
---