Skip Bayless takes shots at Damian Lillard while praising Jamal Murray and Donovan Mitchell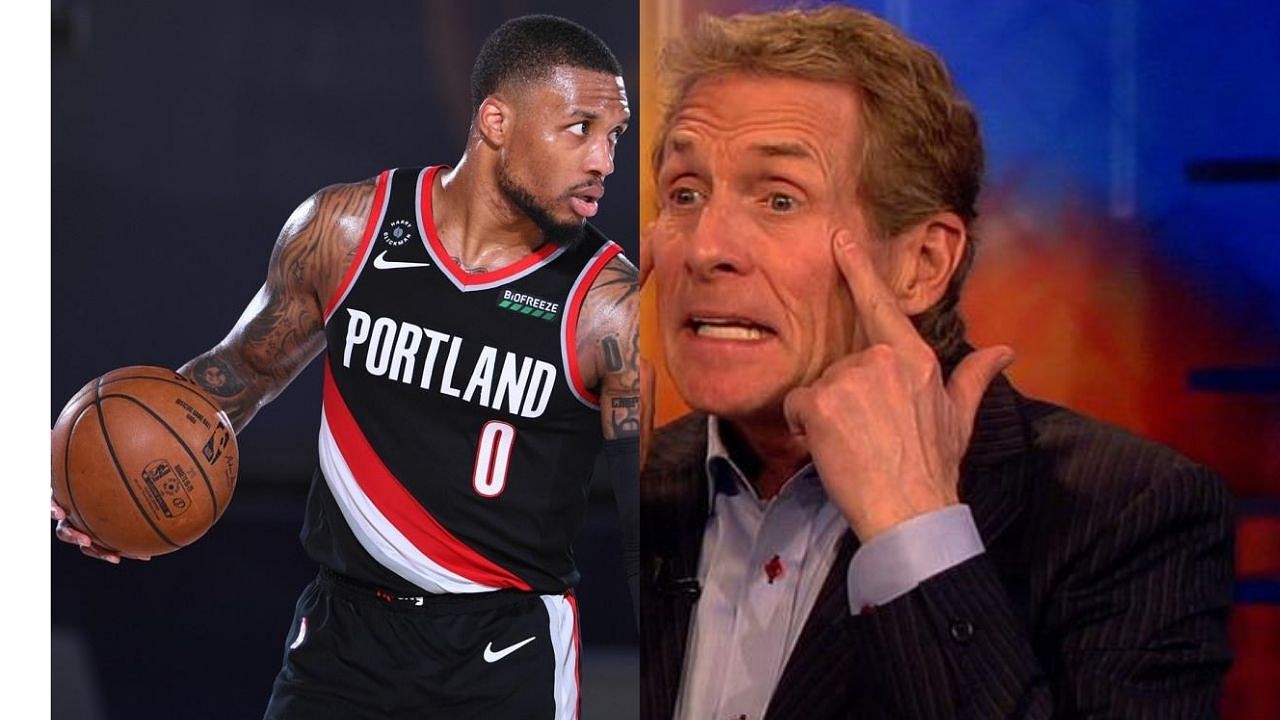 FS1 host Skip Bayless continued his feud with Damian Lillard, calling Jamal Murray and Donovan Mitchell the clutch performers 'everyone thinks Lillard is'.
Skip Bayless is renowned by now for his notoriously hot takes. He stirs up controversy and loves to feed off the limelight of certain players whose accomplishments he takes pleasure in downplaying. LeBron James has often been a prime target of his.
Bayless started a feud with Damian Lillard over the summer. This happened when Lillard said he would sit out the games in the bubble as a sign of protest for the BLM movement. Skip has never shied away from verbal spats with players, as they mean better ratings for his morning talk show.
Skip Bayless takes shots at Damian Lillard while praising Murray and Mitchell
This reaction from Skip came last night as he reacted to another classic shoot-off between the two young guards. Donovan Mitchell scored 50+ points for the second time in the series to lift the Jazz to a victory, despite Jamal Murray's own 50-point heroics.
Also Read: 'LeBron James at least save it for next round'- Skip Bayless mocks Damian Lillard and Blazers
Donovan Mitchell and Jamal Murray are the big-game late-game clutch shooters that everyone thinks Damian Lillard is. THEY are special.
— Skip Bayless (@RealSkipBayless) August 24, 2020
As expected, NBA Twitter made light work of his inflammatory remarks. They pondered at the pickiness of his praise, as he gave these two guards credit while calling Luka Doncic a bad 3-point shooter earlier on. They also railed at his obsession with Lillard and besmirching the Trail Blazers guard's reputation.
The series between the Trail Blazers and the Lakers is a win-win if you look at it from Bayless's perspective. If Lillard loses, he gets to take issue with 'Dame Time'. If LeBron loses, Bayless can milk it till the next offseason.
---
Share this article