"You Will Never Beat Kobe Bryant in Playoffs": When Black Mamba Took His Revenge on George Karl By Punishing Nuggets for Years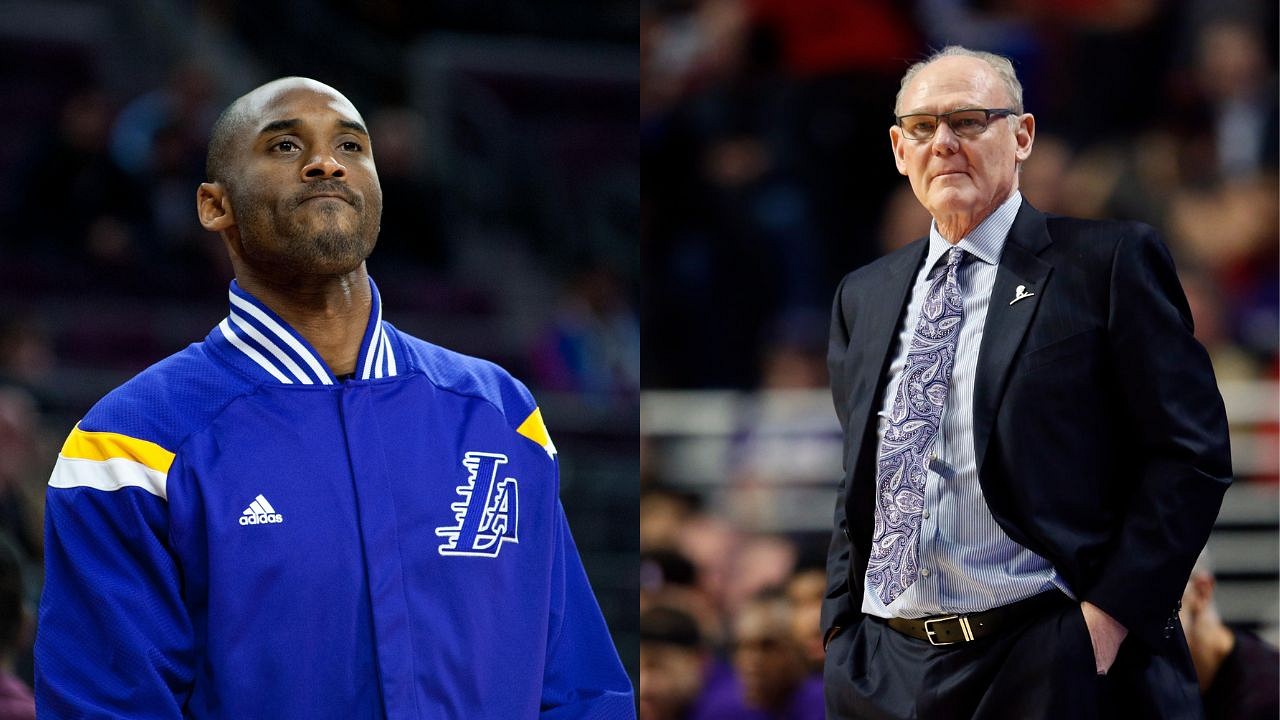 Kobe Bryant is one of the greatest superstars the NBA has ever seen. A reason for his success boils down to his highly competitive nature. The man was so competitive that there was no small sacrifice he would make to win. Luckily for him, this nature proved to be more of a boon than a curse.
Such was the case back in 1998 when Kobe made the All-Star team. It was early on in his career, and he was selected to be a part of his first All-Star team under head coach George Karl. Unfortunately, Karl in a moment of blissful ignorance benched the Black Mamba for the entire fourth quarter of the All-Star game.
Going back to his competitive spirit, this "disrespect" would not stand for Bryant. To the point where it became personal every time he faced off against Karl. Sadly, it was the Denver Nuggets who ended up being on the receiving end of Bryant's wrath.
Former Denver Nuggets coach George Karly unintentionally motivated Kobe Bryant into beating his team
As of 2023, it is a well-documented fact that Kobe Bryant is one of the most competitive players in NBA history. The man loved playing basketball and would not miss any opportunity to be on the court.
So, when George Karl decided to bench him for the entirety of the fourth quarter during the 1998 All-Star game, the Black Mamba was not happy. Still, in the formative years of his career, a young Kobe vowed that he would get his revenge over the then-Seattle Supersonics head coach.
Fast-forward 10 years later, and the LA Lakers are taking on the Denver Nuggets in the 2008 NBA Playoffs. The head coach of the Nuggets? George Karl. Who were they up against? Kobe Bean Bryant. Did they lose? Yes, and Kobe admits it was all thanks to the motivation he got after Coach Karl benched him in 98.
"George Karl…he benches me the whole fourth. Which, later in the years became my motivation when we played against Denver is to never let them win a Playoff series because he didn't play me the whole fourth quarter of that game. And it was like, 'Okay! It's on sight!'. So when we played the Denver Nuggets in the Playoffs it was like, 'Hold on y'all! You're never! You will never beat me in a Playoff series!'"
 

View this post on Instagram

 
Just goes to show. If there were certain things that were constant in life, they were death, taxes, and Kobe Bryant finding any excuse to motivate himself to get the better of you.
Kobe was so good against the Nuggets that George Karl's own daughter wanted him to teach the team
Taking down the Nuggets was one thing. But, convincing the team's head coach that they needed you to win is a whole other story. Nevertheless, that is exactly what Kobe Bryant did. According to George Karl, who once again got to coach Kobe in the 2010 All-Star game, his then-five-year-old daughter told him to bring Kobe to Denver. Why? So that he can teach his players a thing or two.
Safe to say that the Black Mamba got the ultimate revenge. There can be no denying that Coach Karl probably still regrets benching him to this day.
---
Share this article