Tennessee Titans Training Camp 2021: Start Date, Location, Roster Battles, and Fan Policy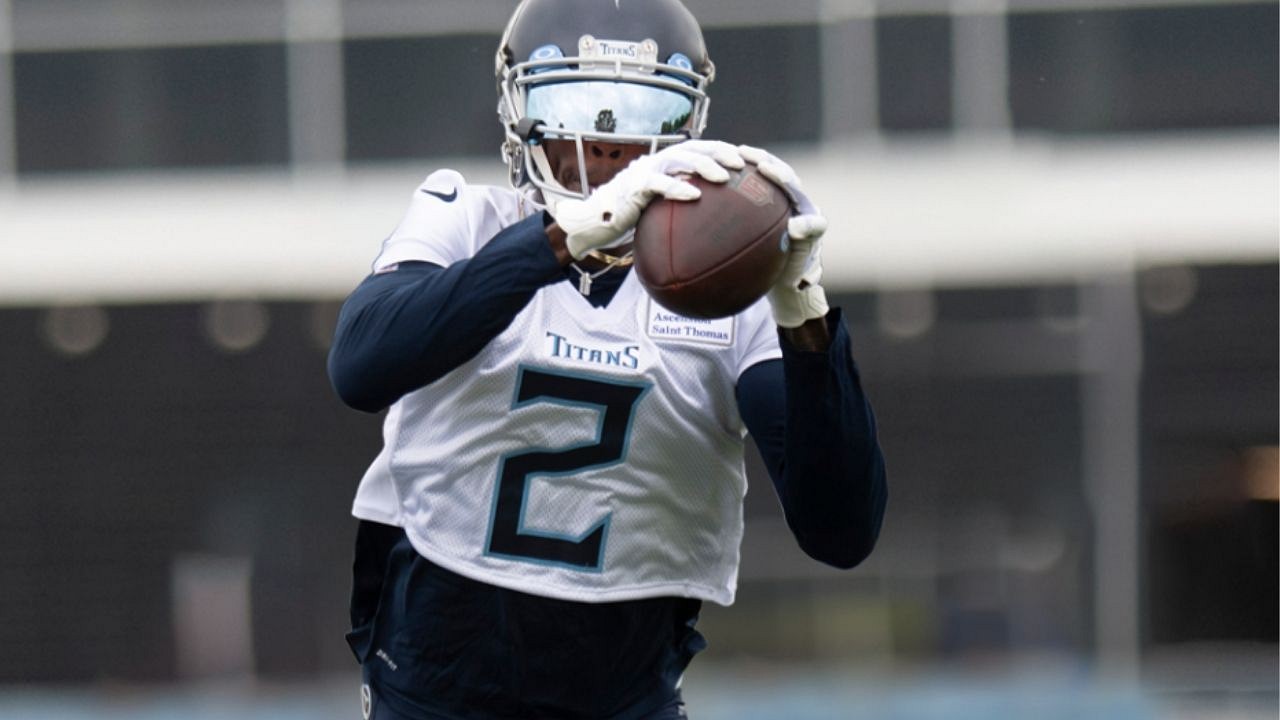 After making the move of the offseason, the Tennessee Titans have a crucial training camp coming up. When does it start, where will it be held, and are fans allowed to attend?
With phase 3 of the 2021 NFL offseason set to wrap up on June 18th, teams are already looking forward to training camp. It is by far the most grueling and pivotal part of a team's preparations.
Training camps often include busy days for players and coaches, sometimes with 2 practices a day, weight training, team meetings, and film sessions.
Per the league's Collective Bargaining Agreement (CBA), no contact is permitted during the first 3 days of camp. Days 4 and 5 will see players at full speed in light equipment called "spiders and shells", day 6 is a mandatory day off, and finally fully-padded practices start on the 7th day.
Along with the strenuous schedule, full-speed practices mean that both contact and non-contact injuries are very common. Regardless, training camp is mandatory for all players unlike OTAs which are voluntary. If a player doesn't show up, they risk getting cut by their team.
When Does Training Camp Start for the Tennessee Titans?
For the first time in NFL history, there will be a unified start for training camp. 29 franchises, including the Titans, will kickoff their training camps on Tuesday, July 27th.
The Cowboys and Steelers, who will play in the preseason Hall of Fame game, are allowed to begin training camp as early as July 21st. The Buccaneers will also be allowed to start training camp 3 days earlier on the 24th, as they play the season opener against Dallas on a Thursday night.
For the first time, the NFL will have a unified start to training camp, with 29 teams set to report Tuesday, July 27 — 47 days before the Sunday of Week 1, as allowed by the CBA — and plans for league-wide practices and fan events Saturday, July 31.

Midsummer Madness, anyone?

— Tom Pelissero (@TomPelissero) May 25, 2021
The #Cowboys and #Steelers can report as early as July 21 because of the hall of fame game. The #Bucs can report July 24 because of a Thursday opener. Players from the other 29 teams are required to report July 27, per the CBA.

— Tom Pelissero (@TomPelissero) May 25, 2021
Also read: Houston Texans Training Camp 2021: Start Date, Location, Roster Battles, and Fan Policy
Where is the Titans Training Camp Being Held?
Normally, NFL teams are permitted to hold training camp at outside facilities to improve accessibility for fans, However last year, due to the uncertainty caused by the COVID pandemic, teams were instructed to conduct camp at their own training facilities.
With the situation looking a little more optimistic, the league has informed teams they can return to outside facilities, should they choose to do so.
It was reported in late May that although the team wanted to hold training camp at the Saint Thomas Sports Park to allow for fan engagement, it might not be possible due to expansion construction at the facility.
However, the team successfully completed minicamp there so things should go ahead as planned. If they do hit a roadblock, though, the team will considering holding open practices at Nissan Stadium.
Tennessee Titans Training Camp Roster: Key Position Battles to Watch
As usual, teams will start camp with 90-man rosters. They must cut down to 85 players by August 17th and to 80 by August 24th, before settling on a final 53-man roster by August 31st.
While the Titans have been on the rise for the past few years, their kickers have been trending the opposite way. Longtime NFL veteran Stephen Gostkowski was slated to be the answer to their problems, but he had the worst year of his largely successful career, hitting only 69% of his FG attempts.
At the time of writing, the team has not re-signed Gostkowski. This means they're down to 2 options: Tucker McCann and Blake Haubeil. Both of them are inexperienced, neither having ever played a single NFL snap.
Although it may seem like an urgent matter, head coach Mike Vrabel believes otherwise. "That's where the battle is at now. There's not really much of a battle. There's no rush," he said.
"We have to put them in situations and evaluate them a lot more in training camp and in preseason. But, they're both working hard and we're excited to see where that competition leads and then we'll have to make a decision at that point in time if that's what's best for the team and one of those guys moving forward."
Tennessee will also hope to settle on a starting Right Tackle between a few good options. Giving Tannehill time to hit AJ Brown and Julio Jones downfield should be a priority.
Will Fans Be Allowed to Attend Titans Training Camp?
The NFL is planning to have fans at all training camps, with fan events scheduled to start on July 31st. The Titans are no exception, given they're willing to move practices to the stadium for fans if the facility isn't ready in time.
Also, the Titans are expected to play in front of a fully-packed Nissan stadium in 2021, as are most teams with their respective home stadiums.
---
Share this article