On this day – Mohun Bagan wrote the biggest game-changing moment in Indian football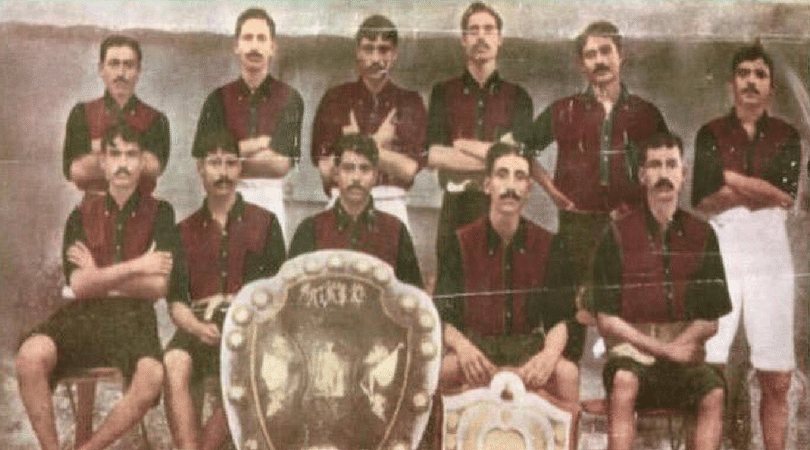 Mohun Bagan was already the leading football team in the country in 1911, but they kept falling short in front of British. This changed in the IFA Shield final.
Mohun Bagan A.C is one of the oldest clubs in Indian football. The Kolkata-based football club was established on August 15, 1889. However, the club regards July 29, 1911 as the most important day in its history. Because it was the day when an Indian football club overcame a British side at a time when India were still a colony.
On July 29, 1911, all the roads led to one place – Calcutta Football Ground. Over 80,000 supporters, some from far-off places like Assam and Bihar, came to watch an Indian team take on the British club in the final of the much-revered IFA Shield. It was such a big occasion for Indian fans that the East India Railway Company had to arrange special trains for commutation!
The bare-footed 'Immortal XI', as they were called, wrote a historic chapter in Indian football and Indian sports alike. As Sibdas Bhaduri dribbled past his opponent to score the winner against East Yorkshire Regiment, a nation hoped. For Bengal and India, the match became a rallying point for freedom struggle against the Britishers.
It was more than 90 minutes of football for India. The match was an act of defiance against the British rule, and one of the memoirs from the game accurately sums up the significance of the event.
"Mohun Bagan] succeeded in what the Congress and the Swadeshi-wallas have failed to do so far to explode the myth that the Britishers are unbeatable in any sphere of life."
The IFA Shield was first played in 1893 and was the most prestigious football trophy at that time in the country. However, the Indian clubs were not allowed to participate for many years in the tournament. The Shield was mostly won by British clubs like Calcutta FC and Dalhousie FC, or British Army teams like Gordon Highlanders.
Things only went uphill for Mohun Bagan from the final, as four years later, they also became the first Indian club to play in the Calcutta Football League.
---