Open water swimming champion Bhakti Sharma using novel methods for funding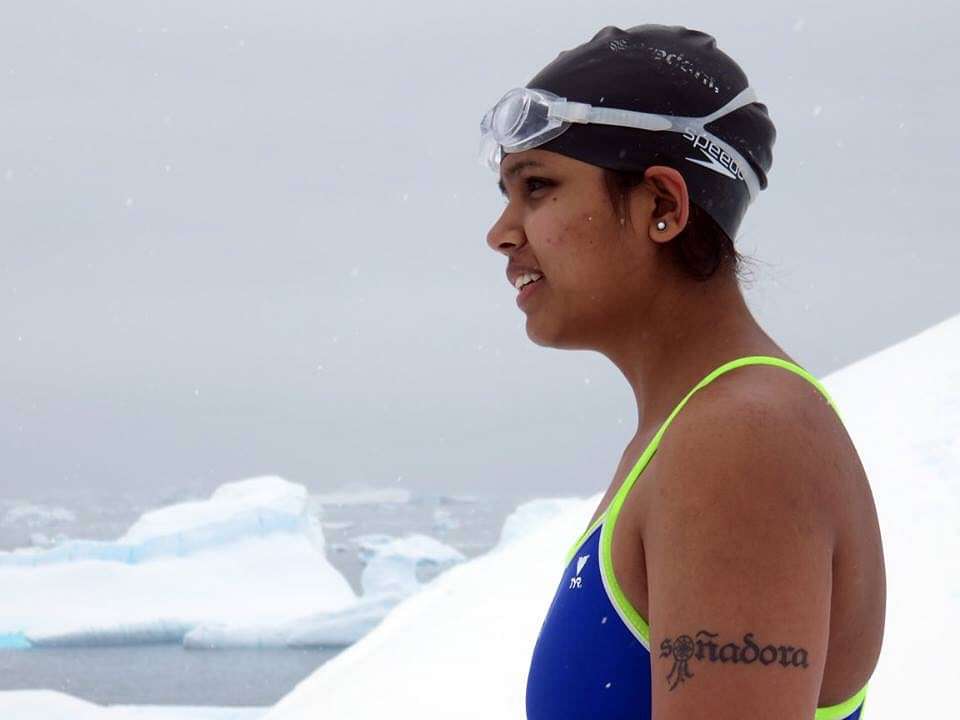 Tokyo 2020 may be quite some time away. However, the preparations are already beginning to take shape. India's open water swimming champion, Bhakti Sharma, is seeking monetary help from citizens through an online crowdfunding platform. This is necessary for her preparations for the 2020 Tokyo Olympics.
The 26 year old Sharma, who hails from Udaipur, set a world record in 2015 by swimming 1.4 miles in 52 minutes in one degree temperature in the Antarctic Ocean. Sharma had started swimming at the tender age of two under the wings of her mother Leena Sharma.
She is currently undergoing rigorous training sessions in suburban Vile Parle where she is working hard to sharpen and maintain her form and rhythm. However, there are stumbling blocks.
Bhakti told PTI, "I am falling short of funds to complete my training and therefore I approached the team of fueladream.com to help me launch an online petition. So far, people have donated around two and half lakh rupees. But this amount is much below my expected target of Rs 1.5 crore that I would I need to spend in coming four years of my preparation."
After setting the world record in 2015, Bhakti received accolades from Prime Minister Narendra Modi. It was then that the CEO of a Japanese MNC advised her to try crowdfunding as a viable and long term option.
"This is not the first time that I am looking for crowdfunding to fund my annual training costs. I have done it before while setting the world record too and now I am repeating it for 2020 Tokyo Olympics," said Bhakti.
Her ultimate aim is to represent the country at the Summer Olympics. "Open water swimming has been an Olympic sport since 2008 and I want to represent India in this event and hopefully win a medal. Nothing makes you more proud than representing your country on an international platform," she said adding that the only problem is that open swimming is not so popular in India.
Unfortunately, there has been no help forthcoming from her home state.  "My home state government (Rajasthan) is not offering me any sort of monetary help. However, I am currently following the appropriate procedure with Union Sports ministry, and have written to them. They, after scrutiny, may allocate funds as it does to potential Olympic talents."
Let us see how successful her crowdfunding venture turns out to be.
---