I overcame a 100% fit Saina Nehwal: PV Sindhu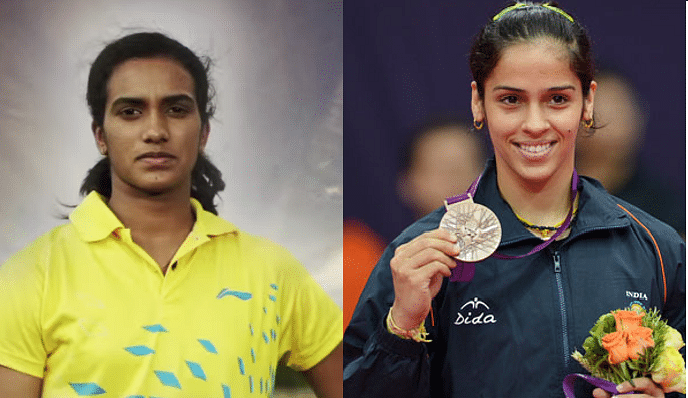 In an enthralling semi final at the Siri Fort stadium in New Delhi, the Chennai Smashers brushed aside Awadhe Warriors to seal a berth in the final of the Premier Badminton League season 2. Riding on wins from PV Sindhu and Parupalli Kashyap, the Smashers were always in control of the tie, winning both their trump games to seal the match 4-1.
Sindhu vs Saina was always going to be the match to look out for in this fixture, especially with Sindhu recently stamping her authority as India's number 1 shuttler, toppling Saina in the process.
But the match did not live up to the expectations, as it proved to be too easy for Sindhu in the end, as she romped to a 11-7,11-8 victory.
Saina has been recovering from a torrid knee injury, but Sindhu felt that her opponent was 100% fit, and that she give it her all to win the tie.
"Saina played very well. It was an intense match with many long rallies and I had to be 100% as I knew Saina could always make a comeback at any point in time"
"It has been a long time since our last competitive match but I knew I couldn't take it easy. Saina was playing well and moving well, and has also been playing well in the league games"
Saina did not feature in the league encounter between these two sides, and had faced Sindhu only once in an international tournament before.
The Warriors led the tie 2-1 before this fixture, and the Smashers had put the onus on Sindhu for their trump match, making it a must win game for Sindhu.
"A little pressure is always there before such matches. It was a part of our team's strategy to make this match the trump one. I must thank the team for having faith in me, I feel this was a 100% fit Saina and I had to be at my 100% to defeat her"
Sindhu wanted to make it very clear that it wasn't an injured Saina that lost to her, rather a Saina who was in full flow, but just couldn't match up to Sindhu's game.
The Chennai Smashers now move into the final and will be taking on the Mumbai Rockets at the Siri Fort Stadium on Saturday!
---