Para-athlete Aditya Mehta awarded with the MG Mehta Human Spirit Award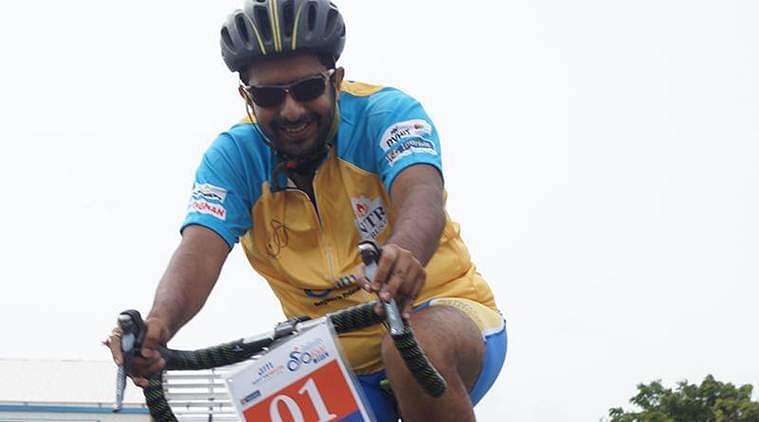 At an award ceremony held at Mumbai, Para-athlete Aditya Mehta was given the MG Mehta Human Spirit Award of the Ratna Nidhi Charitable Trust (RNCT).
The award was presented by veteran and popular Social Worker Anna Hazare. The award is presented in the memory of well-known philanthropist Mahendra Mehta on the World Disability Day (3rd December).
While accepting the award, Mehta said that he filed a 12-point RTI to the CISF. It resulted in the installing of a scanner at the Delhi Airport. His future plans are to do it for other airports as well.
He recalled, how as a successful businessman, he thought only about making money. In 2006 an accident had left Mehta handicapped.
"I am a totally different person now. I want to bring about change," said Mehta, who also bagged 2 silver medals at the 2014 Para-Asian Cycling Championship and entered the 'Limca Book of Records' in 2013 holding the record for riding fastest 100km with an artificial limb.
Also Read
Sindhu and Saina are among the best
He is also the founder of the Aditya Mehta Foundation. Started in 2014, the foundation helps para-athletes rebuild their lives. He was in the news recently for being humiliated at the Bengaluru Airport.
Hazare also addressed the gathering and pointed out how he received crores of rupees as cash awards throughout his life. "But still I live in a temple. I have only six sets of clothes. All the money from awards goes in a trust. The interest from it goes towards helping underprivileged people," Hazare said.
The RNCT, working for empowering disabled people, was also the winner of Impact Challenge for Disabilities Award, by Google, this year.
---