PM Modi sends a message to Rahul Dravid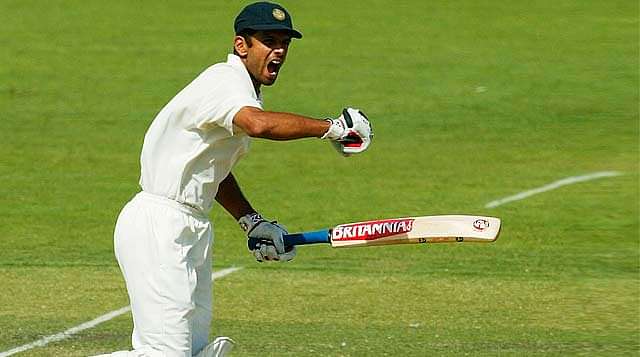 Famed colour commentator, Harsh Bhogle once said that when he does eventually retire from his profession, he wants to earn half the amount of respect that Dravid has during his career.
From the time Dravid debuted in 1996, the Karnataka batsman became one of the main stays of the Indian line-up, as Rahul Dravid quickly became one of the premier batsmen in world cricket.
Rahul Dravid was hardly the most gifted cricketer to play for India, as he there were many players who had far more talent than Dravid.
India's ever dependable number three was truly a wall in the side, as he showed us all that with hard work and the right attitude you can go a long way in life.
Dravid was an ever present in some of India's greatest moments over the last two decades. Kolkata 2001, Adelaide 2003, Pakistan 2004 and England 2007 all saw Rahul Dravid play an integral role, as his incomparable will to win often saw him drag his team across the finish line.
Saurav Ganguly once mentioned that between 2002 and 2006, Rahul Dravid was better than the great Sachin Tendulkar, such was his importance to the Indian side.
Dravid was always one who put his team ahead of himself, as the great batsman often sacrificed himself for the betterment of the team. Even his retirement taken at just the right time, as Dravid did not wait for a grand farewell match.
This is what Harsha Bhigle said after Dravid announced his retirement from the game.
"And like with most of his choices in life, he has chosen well again. He has not craved a full house on its feet, there has been no grandstanding. The retirement is a sports-page event not a gossip item. He knew it was time.
"I'm sure you have thought it through," I said when he called. "I know this is the time," he said. "Any longer and it will be for the wrong reason." I expected nothing less from a man it has been my privilege to watch and to know for 16 years."
And now in 2018, the Wall has worked his magic again as Dravid coached India's U-19 squad to a fantastic World Cup triumph. The legendary Indian cricketer received many plaudits, as most people were happy to see Dravid finally win a World Cup.
Even Prime Minister, Shri Narendra Modi sent congratulatory wishes to Rahul Dravid after India's success.
Loading embed tweet https://twitter.com/narendramodi/status/959713422077317120?ref_src=twsrc%5Etfw
Loading embed tweet https://twitter.com/ANI/status/960122625518391301?ref_src=twsrc%5Etfw
---