PMPL Results and Day 2 Standings, South Asia Schedule, Live Streaming, Teams and Format | PUBG Mobile Pro league 2020 India Schedule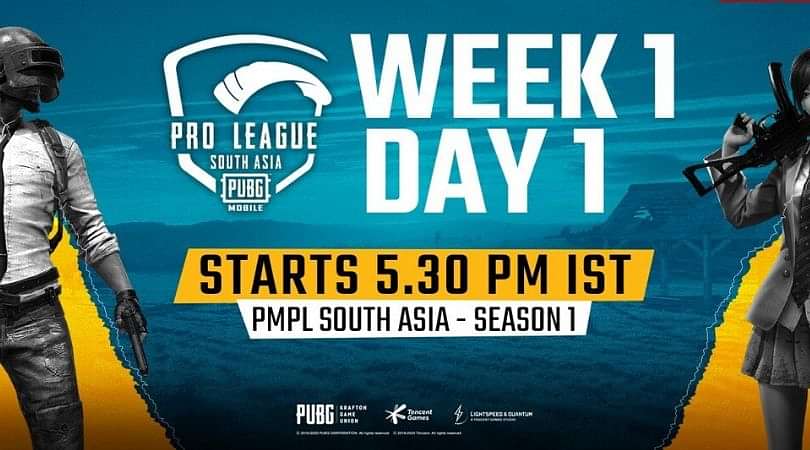 PMPL Results and Day 1 Standings – Spring Split 2020 South Asia : Schedule and other details for the First major South Asia PUBG Mobile Tournament.
Click Here For PMPL South Asia Day 3 Standings and Schedule
PUBG Mobile Pro League is the South Asia gateway qualifying tournament for the PUBG Mobile World League which is to be happen in the month May and June. PMPL has 20 teams for India, Nepal and Bangladesh participating for the the top 5 qualifying spots in World League.
Tournament Details :

Date : 19th March – 5th April
No. of Teams – 20
Location : Online
Prize Pool : $200,000 USD
Start time : 5:30 pm
PMPL Day 2 Results
| | | |
| --- | --- | --- |
| Team | Matches Played | Points |
| U Mumba | 10 | 137 |
| SynerGE | 10 | 123 |
| TSM Entity | 8 | 121 |
| TeamIND | 10 | 111 |
| Orange Rock | 10 | 105 |
| Fanatic | 10 | 88 |
| Power House | 6 | 80 |
| GodLike | 6 | 72 |
| Mega Stars | 10 | 61 |
| Team Tamilas | 6 | 61 |
| Jyan Maara | 10 | 59 |
| Team Xtreme | 6 | 57 |
| Celtz | 8 | 57 |
| SOUL | 6 | 52 |
| vsgCRAWLERS | 6 | 45 |
| Team Hype | 8 | 42 |
| Elementrix | 6 | 42 |
| Marcos Gaming | 8 | 37 |
| DeadEyes Guy | 10 | 34 |
| INES | 6 | 12 |
PMPL 2020 Team
GROUP A

TSM Entity

Marcos Gaming
Hype
Celtz

GROUP B

Team Soul

Team Tamilias
 Instinct Esports
VSG Crawlers

GROUP C

SynerGE
MegaStars
 Jyanmaara
UMumba eSports Rxn

GROUP D

TeamIND
Orange Rock
Deadeyes Guy
Fnatic

GROUP E

Power House
GodLike
Team Xtreme
ElementriX
PMPL South Asia Format
Tournament is divided into 3 weeks of League play
Each week tournament will be held on Thursday, Friday, Saturday and Sunday
There will be 5 matches each day with each team playing 16 matches in a week and 48 overall macthes
Thursday: 4 matches between A vs B vs C vs D and 1 match between A vs C vs D vs E
Friday: 3 matches between A vs C vs D vs E and 2 matches between B vs C vs D vs E
Saturday: 2 matches between B vs C vs D vs E and 3 matches between A vs B vs C vs E
Sunday: 1 match between A vs B vs C vs E and 4 matches between A vs B vs D vs E
PMPL South Asia Prize Pool
| | |
| --- | --- |
| Position | Prize Pool |
| 1st | $10,000 |
| 2nd | $8,000 |
| 3rd | $6,000 |
| 4th | $4,000 |
| 5th | $3,500 |
| 6th | $3,500 |
| 7th | $2,000 |
| 8th | $2,000 |
| 9th | $1,500 |
| 10th | $1,500 |
| 11th | $1,500 |
| 12th | $1,500 |
| 13th | $1,250 |
| 14th | $1,250 |
| 15th | $1,250 |
| 16th | $1,250 |
| 17th | $1,000 |
| 18th | $1,000 |
| 19th | $1,000 |
| 20th | $1,000 |
PMPL South Asia Live Streaming
---