Preview and Moneyball9 Fantasy tips for Zimbabwe vs India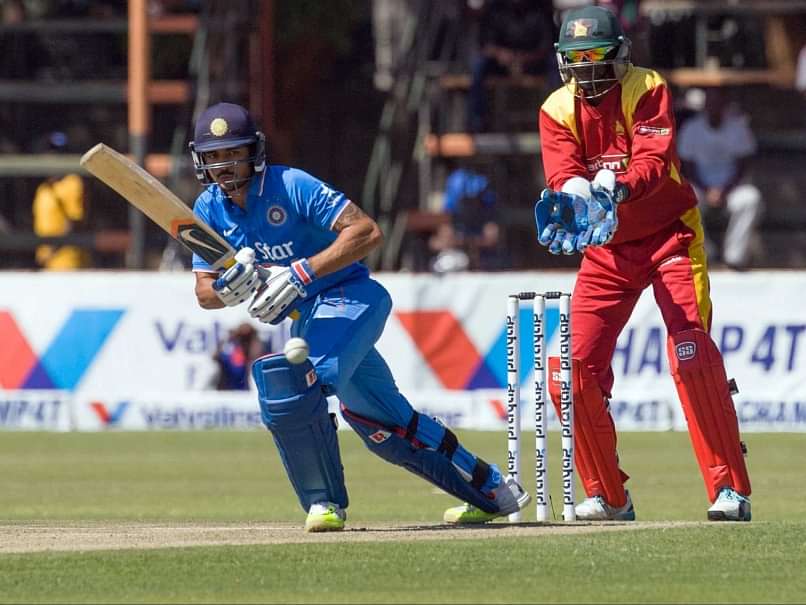 Ever since its inception, the IPL has been extremely efficient in elevating a few domestic players to the international level. And to BCCIs credit, in the last few years almost all domestic players, the ones who have performed well in the Ranji Trophy and the IPL have been given a chance to represent the country in a bilateral tournament. Although such series have been organized against Bangladesh and Zimbabwe only, it is sure to give these domestic players some much needed international exposure.
While for the Indians this series is more about testing their bench strength, for the Zimbabweans it is a chance to redeem themselves after the early exit in the World T20 at the hands of an inspired Afghanistan team.
Both sets of players have a lot to prove in this series and you could expect both outfits to come out with a lot of zest. The fact that MSD will be leading India gives the Indians the edge for the series but when more than half of the side hasn't played quality international cricket, you can never really be sure.
Let's get to business now!
Team for India vs Zimbabwe
 This Fantasy Guide would be regarding the Moneyball9 fantasy website where you get to select 9 out of the 22 players that will be taking the field and win prizes upto Rs 5000 everyday!
You can select 3 batsmen, 3 bowlers, 1 all rounder, 1 wicketkeeper and one player who is either of the previously mentioned, in order to complete your team of 9 players
Now, the Harare track always has something in it for the bowlers. The ball darts around a bit initially and later the pitch slows down and provides assistance to the spinners. So, don't expect a run feast tomorrow!
Batsmen
Manish Pandey is the first batsman that I bring into my side for this game. He has been exceptional during the IPL and even when donned the India colours the last time round(when in Australia), he completely mesmerized everyone with his performance. He belongs at the top level and I am sure he'll get you at least 50 points tomorrow.
Karun Nair has been playing some outstanding cricket all through the domestic season (in the Ranji Trophy and the IPL). For the Daredevils, he played some exquisite cricket, coming in at number 3 and if he is deployed at the same position tomorrow, he is sure to get a lot of overs to display is skill and talent.
Sean Williams will be my last batsman for this game. He bats at number 4 and more often that bowls his full quota of 10 overs. On a slow and sluggish track his slow left armers could prove to be very effective against a predominantly right-handed Indian batting unit
Bowlers
Jasprit Bumrah and Dhaval Kulkarni had a fine IPL season, with both of them putting in brilliant performances for their franchises. While Bumrah has impressed one and all with his supreme death bolwing skills at the international level, Dhaval Kulkarni has been brilliant with the new ball in the domestic circuit and these two bowlers will complement each other beautifully.
Now, provided that the Harare surface does offer a lot of turn, I bring in Wellington Masakadza, as his left arm offspin can cause a lot of problems for the Indian batsmen, But if the pitch report suggests that the pitch won't offer much turn, I would prefer to go with Barinder Sran.
All Rounder
Amongst the players to choose from, Axar Patel seems to be the most plausible choice. His late order hitting skills were on display during the IPL and with the ball he was brilliant, picking up the only hattrick of the IPL this season.
Wicketkeeper
KL Rahul should be opening the batting for India and even if the ball swings around, his sublime technical ability should help him negate that initial purchase that the bowlers would be getting.
MSD could be another choice for wicketkeeper but with him coming into bat at number 6, I don't think he'll be able to make much impact.
Flexible player
For the flexible player, I go with a bowler as I feel that tomorrow's game wouldn't be very high scoring(which is something that you should always expect when you don't know much about the surface).
Tendai Chatara impressed a lot during the World T20 and with the conditions all set to favour him tomorrow, he should be amongst the wickets again
Happy team picking!
---