Pro Kabaddi 2019 Qualified Team Captains Reveal Their Strategies For The Eliminator And Qualifiers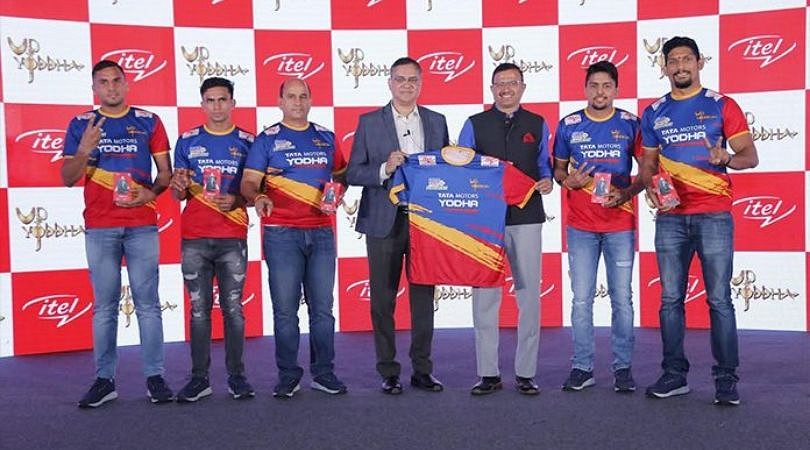 Pro Kabaddi 2019 League 7 Qualifiers Captains Talk: Everything each top 6 captain had to divulge ahead of the impending eliminators and semi-finals of PKL 7
When the format of Pro Kabaddi League 7 was revealed, this edition of the exhibition league was widely being touted as being one of the best, most competitive and feisty one. And the rejig in format stayed true to its concept with the league regaling us in a tenacious brand of kabaddi across the course of the last three months.
And emerging unscathed from that gruelling and arduous format were six sides, the top 6 from the league standings who'll be battling it out starting Monday for a shot at making it into the summit clash of the league. While Dabang Delhi K.C. and Warriors find themselves having directly qualified for the semi-finals slated for Wednesday by virtue of finishing in the top 2, the remaining four sides will be going at loggerheads in the two eliminators scheduled for Monday.
Ahead of the behemoth fixtures, each captain stepped out in the middle to discuss how the season has shaped out for his side along with dwelling into his side's strategy for the mammoth impending fixtures. We pour into each captains statements and try to understand how every side will be looking to treat their ensuing encounter to get a clearer idea of what the culminating stages of the league hold for us.
Dabang Delhi K.C., First Place In The League Standings
Captain Joginder Narwal, "Kabaddi is a game that is loved by all Indians and I know that Dabang Delhi has supporters across India. So I'm sure we will receive a lot of support from our fans even here in Gujarat. The competition is now getting tougher as we head into the 'Toughest Week'. This is the first time Dabang Delhi has qualified for the semi-finals, we are not under pressure, but it is the team's and my wish to emerge as the Champions this season."
Bengal Warriors, Second Place In The League Standings
Captain Esmaeil Nabibakhsh, "The journey of vivo Pro Kabaddi League Season 7 has been incredible, and the team has given their best to make it to the Top 2. We are now preparing for the semi-finals, and are aware that the game will be tough. We began the season on a positive note, and we intend to finish it as Champions."
U.P. Yoddha, Third Place In The League Standings
Named captain of his side this edition only, defender Nitesh Kumar said while talking about his side and their gameplan ahead of today's eliminator "The tough battle begins here, one mistake and we are out. The team has worked and prepared hard to ensure that we give our best against a strong offensive Bengaluru Bulls team. During the league stage, we won both games against Bengaluru Bulls which helps our confidence but this one is going to be the toughest and a win will take us into the Semi-Finals."
U Mumba, Fourth Place In The League Standings
Fazel Atrachali, the sides captain spoke on what is side will be looking to do next, "During the league stage, if we lose one match, we know we have a chance to go back and work on our mistakes to improve. Tomorrow's match is a Do-or-Die situation, if we lose, our season is over and we go back home. Haryana is a strong team and they too will come with a plan to limit us but as a team we are confident and are taking one step at a time. We will give our 100% and aim to win the match."
Haryana Steelers, Fifth Place In The League Standings
Steelers' captain Dharmaraj Cheralathan said when asked about his side's gameplan in the eliminator, "We have had a good league stage, the team has performed well and built on their strengths, which brings a good balance to our team. We are focused on our match against U Mumba and have won a match and lost the other one against them. So, for the Eliminator we will be looking to execute a strategy based on our learnings from the previous games of this season. As a team, our ultimate aim is to emerge as champions of Season 7."
Bengaluru Bulls, Sixth Place In The League Standings
Pawan Sehrawat, captain of the side talked about how his side managed to curb their losing spree to make it this far, "The league stages were tough but it allowed us to study our opponents as we played them more than once. However, now that we are in a knock out situation, we have to play to our strengths. We have a strategy in place against UP Yoddha's strong defensive squad and we will do our best to ensure we retain the Title."

---
Share this article