Rahul Dravid Is Set To Miss The India Under 19 Tour, Busy With India 'A'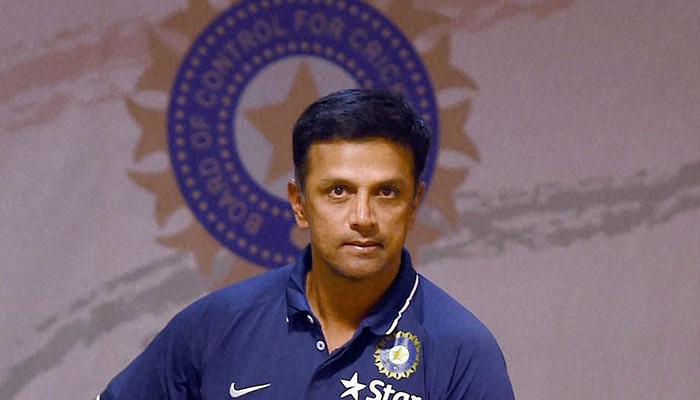 The news of Rahul Dravid becoming the coach of both India 'A' as well as the Under 19 team was greeted with a lot of enthusiasm. Already in his short tenure as the coach, Dravid has achieved great success as he has helped change the fortunes of the Under 19 team. But things have become murky again as Rahul Dravid is set to miss the India Under 19 tour to England.
Just a few weeks ago, Dravid was named the coach of both the Under 19 as well as the India 'A' side for a cool Rs 4.5 crore a year. There were some initial apprehensions as to how would Dravid simultaneously take charge of both teams.
Those fears came true as Dravid will now miss the Under 19 tour to England which will begin from mid July. This is because Dravid will be busy with the India 'A' side which will be in South Africa around the same time. But as a compromise, Dravid will 'supervise' the pre tour camp of the Under 19 team in Bengaluru.
There is also an issue surrounding the assistant coaches of the Under 19 team. Abhay Sharma (Fielding) and Paras Mhambrey (Bowling) have not yet finalized their contracts which is why they are in limbo over their role in the team. Sharma is yet to quit his role as the Himachal Pradesh coach, which must be done before he can become the full fledged member of the coaching staff.
"Everyone will have to get their conflict of interest issues cleared before they sign contracts with us, and we'll give everyone a 12-month contract now," said a top BCCI official who is close to the matter.
So basically, the status of the entire coaching staff is in doubt barely two weeks ahead of the big tour to England!
---