Rajasthan Royals will not retain Steve Smith and Ajinkya Rahane before the IPL auction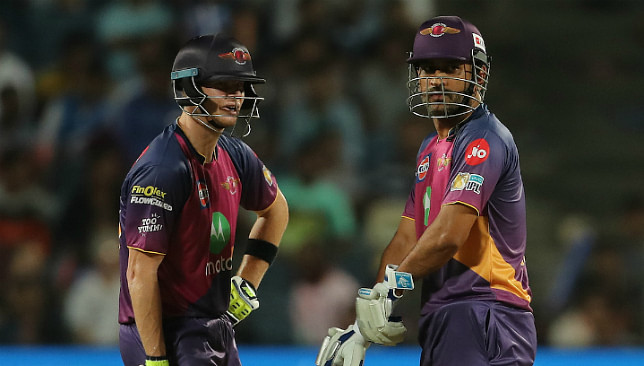 With the new year set to roll in, IPL fans will be eagerly looking forward to mega IPL auction that will take place in barely a month from now.
The 2018 IPL auction will be the biggest one to take place since the first auction back in 2008. Also, Chennai Super Kings and Rajasthan Royals will be returning to the tournament after a two year hiatus, with the Gujarat Lions and Rising Pune Supergiants dropping out of the competition.
All eight teams are currently working on their strategies for the auction, as this is a great chance for them to start afresh, and build a new squad for the next few editions of the IPL.
Reports are now coming in that Rajasthan Royals will not be retaining either Steve Smith or Ajinkya Rahane for the upcoming edition of the IPL.
Royals fans will be shocked to hear this, as both Rahane and Smith are among the leading batsmen in world cricket right now. Smith in particular has taken his game to new heights, as the Aussie skipper has had a tremendous 2017 with the bat.
Rahane himself has been a superb player in IPL cricket, as he has played several match winning displays for both Rajasthan and Pune over the last few years.
Both Smith and Rahane were crucial players for Pune, en route to the final of IPL 2017, which is why this news of neither of them being retained by Rajasthan will come as a huge surprise to IPL fans in general.
If this news is true, then both Rahane and Smith will go for extremely high prices in the auction. Smith, who can be bought for his captaincy skills in addition to his batting, could well be one of the most expensive players in the auction this year.
Looks like the 2018 IPL auction got a whole lot more interesting!
---
Share this article