Rio 2016 Round Up: 15 Funniest Tweets about Olympics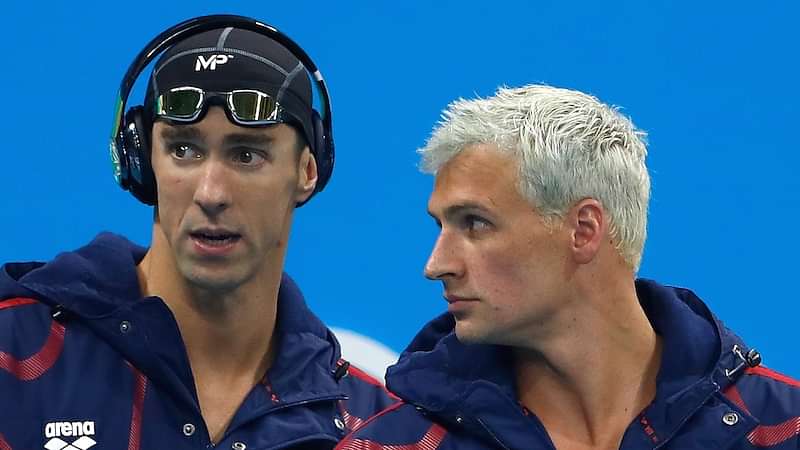 And its a Wrap at Rio. After two weeks of exhilarating stuff from Rio, we can all now relax as the sporting extravaganza is over. Over two weeks, we experienced some amazing performances from the athletes, but there were equally good performances on social media which gave us some of the funniest tweets about olympics.
May it be a pose for the shutters from Bolt, or the wicked face of Phelps, twitteraties didn't leave any chance to enjoy themselves on the social networking platform. Some of these tweets were hilarious.
We capture some of the best and the funniest tweets about the Olympics from Rio 2016.
Loading embed tweet https://twitter.com/AndrewBloch/status/762668098726035456?ref_src=twsrc%5Etfw
Loading embed tweet https://twitter.com/MattieLouC/status/762125528174178304?ref_src=twsrc%5Etfw
https://twitter.com/BigSportGB/status/766636004912435201
Loading embed tweet https://twitter.com/digitalrev/status/766340395278094337?ref_src=twsrc%5Etfw
https://twitter.com/kiwi_qa/status/766348132577841152
https://twitter.com/FinesseGodMike/status/766082725577097216
Loading embed tweet https://twitter.com/sageboggs/status/762497637677359104?ref_src=twsrc%5Etfw
https://twitter.com/MDJ121/status/763315926284500992
Loading embed tweet https://twitter.com/Simone_Biles/status/767351121635672064?ref_src=twsrc%5Etfw
https://twitter.com/mattZillaaaa/status/762284377975971841
Loading embed tweet https://twitter.com/russbengtson/status/764984345882947585?ref_src=twsrc%5Etfw
Loading embed tweet https://twitter.com/AndrewBloch/status/763448474746626049?ref_src=twsrc%5Etfw
Loading embed tweet https://twitter.com/TechnicallyRon/status/761709310321852416?ref_src=twsrc%5Etfw
Loading embed tweet https://twitter.com/ReportUK/status/764751773580070912?ref_src=twsrc%5Etfw
Loading embed tweet https://twitter.com/RAdamStewart/status/761759310238089217?ref_src=twsrc%5Etfw
---