Sachin Tendulkar reveals the lowest phase of his international career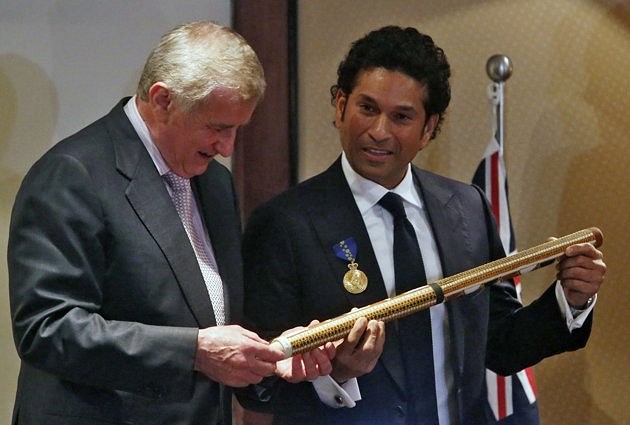 Indian cricket legend, Sachin Tendulkar must be proud when he looks back at his umpteen achievements in the game. The Mumbai master scored a heap of runs and broke records that are unlikely to be touched again.
But everyone goes through a rough patch, and Tendulkar is no different. While he did end his career in fine style, Sachin had considered quitting the game almost six years before he eventually hung up his boots.
Sachin believed that the 2007 World Cup was the lowest phase of Indian cricket. The much fancied team crashed out of the group stage and were subject to much humiliation back home.
"I think 2006-07 we were possibly our lowest (phase). We didn't qualify for the Super 8 stage of the 2007 World Cup. But we got back from there and started fresh thinking, we started moving in a new direction," the right-handed batsman recalled at a programme here.
"We had to make a lot of changes. And once we had planned what we had to achieve as a team, we were committed to it and the results followed," he added.
"We had to change a lot of things. Whether they were right or wrong we didn't know. The change did not happen overnight. We had to wait for results. In fact it took me 21 years of my career to lift that beautiful World Cup trophy," said Tendulkar.
Things are quite different now, as India have established themselves as a a cricketing power house.
The generation after Sachin have taken the game to a new level all together, as the likes of Dhoni and now Kohli has ensured that Indian cricket has never dived to the depths of 2007.
And may it always remain that way!
---