Sindhu beats Saina; Chennai,Mumbai through to finals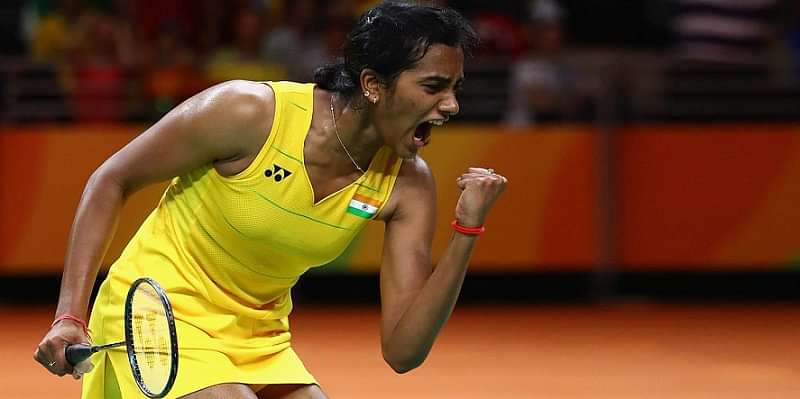 Its Saina vs Sindhu at last
The whole of India was waiting for the battle of the badminton queens! It did not take place in the initial round, but when it did, it was indeed marvellous! Sindhu beats Saina in this battle but its Indian badminton which is the true winner. The Sportsrush reviews this encounter.
This was the first match between the duo since their clash at the Syed Modi International three years ago. Sindhu was not only under pressure to avenge her previous loss to Saina but also to notch up a 'trump' victory. Much like several instances before, Sindhu displayed maturity beyond her age to come through in this match.
Match review
Saina Nehwal, on a comeback trail after her knee surgery tried her level best to match her younger opponent throughout the match. However, Sindhu's rollicking form last year, one that helped her capture China Open and the Rio silver medal continued. She outclassed Saina to win and thereby, enforce Chennai Smashers into the finals.
Saina started well in the opener, mixing aggresive and drop shots well to move ahead to a 6-5 lead at the halfway stage. However, after a 7-7 deadlock, Sindhu's sizzling smashes and few unforced errors from Saina handed the match to Sindhu. She won 11-7.
Sindhu raced to an early lead at the beginning of the second set. She had an advantage of 6-3 at the break. The two also played a brilliant and captivating 48 shot rally in the 12th point of the match. Later on, Saina would use her experience to bridge the gap to 8-9. However, Sindhu would go on to win the next two points to clinch the tie 11-7,11-8.
Other encounters
In other matches of the day, Chennai's Parupalli Kashyap triumphed over World Number 17 Vincent Wong Wing-ki, 11-4,11-6. This victory was soon nullified by Srikanth Kidambi, who won against Tommy Sugiarto.
Chris Adcock faced a mixed bag in the doubles event. He lost the mixed doubles bout against the pair of World Number 10 Bodin Isara and Savitree Amitrapai in the opening match. Teaming up with his wife Gabrielle Adcock, he went down 11-9, 8-11, 5-11. He would however clinch the decider teaming up with Denmark's Mads Pieler Kolding.
Mumbai Rockets also power into finals
In the other semifinals, Mumbai Rockets blanked the Hyderabad Hunters in just two matches. World Number 1 Carolina Marin lost her trump match to Sung Ji Hyun in a thrilling encounter. Thereafter, the unbeaten run of HS Prannoy continued as he won his trump match against Sandeep Verma to power Mumbai Rockets into the final.
---