Sourav Ganguly puts Virat Kohli ahead of Sir Viv Richards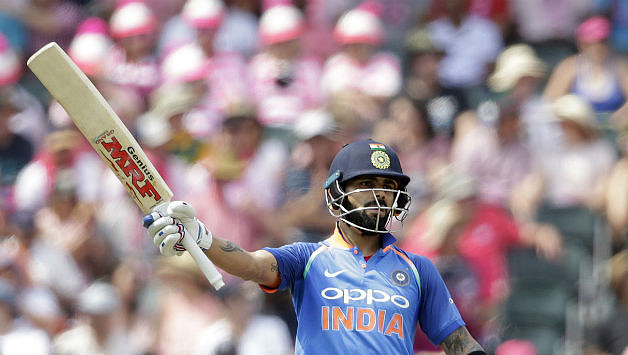 Virat Kohli's impressive tour of South Africa has seen his stature grow even further in the game, as the Indian skipper is being now considered alongside some of the greatest players this game has ever seen.
Kohli was the only centurion in the test series, and scored three in the recently concluded ODI series, to underline his credentials as the premier batsman of this generation.
Some have even started comparing Kohli with the batting greats of previous generations, with Sourav Ganguly calling him better than Sir Viv Richards and only second to Sachin Tendulkar.
"Yes, absolutely. Because numbers do show something. I once again say that I don't compare eras but numbers do have a meaning. 35 hundreds and Viv I don't know how many 14 or 15. Yes bowling attacks were different but numbers don't lie. I think I'll keep him ahead of Viv Richards.
"He once again scored a hundred chasing a target and that was an easy century. He doesn't nick, doesn't play a wrong shot, doesn't play a false stroke and scores hundreds at will. These two (Kohli and Sachin) are the best I have seen in the last 30-35 years," Sourav Ganguly told India Today.
"Very close to (being the greatest in one day cricket). I don't compare eras but he and Sachin Tendulkar are two of the greatest. What he has done in the last few years is remarkable. He already has 35 hundreds and he's just 30-years old. In another 7-8 years he might get past Sachin's 49 hundreds. I don't compare eras but these two are the best I have seen for a long, long time," the former Indian captain mentioned.
"Virat is the greatest at the moment across formats. Test cricket also he gets runs, he scored four back-to-back hundreds in Australia. He scores in India as well. He is no way inferior than anyone. He may have scored a few hundreds lesser than Steve Smith but look at his one day and T20 record, it's much better than Steve Smith. He is the best batsman in the world at the moment and the biggest match-winner in the world at the moment," Ganguly concluded.
---