Steyn out with fracture in shoulder; Future in doubt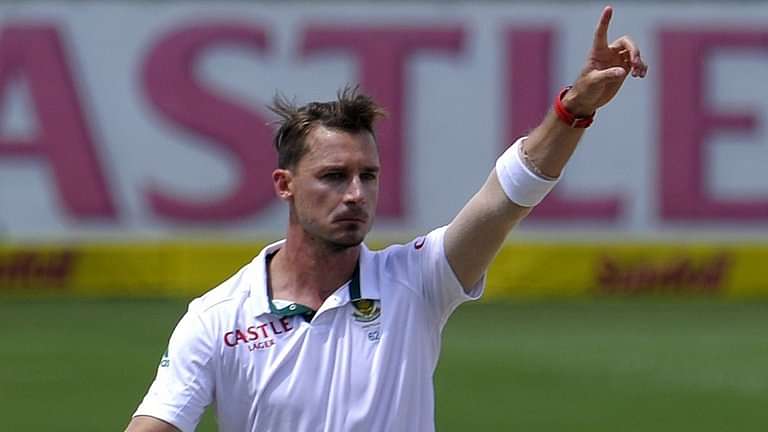 Friday came as a sad day for South African cricket team. Team's marquee bowler Dale Steyn is expected to need a surgery on his right shoulder. According to early news, he will be out of action for at least six months.
Steyn had hurt his shoulder last year. The issue was again freshened as the second day's play of Perth test was on. Steyn's Australian tour has inevitably come to a premature end. The 33 year old pacer was just in his 13th over when he clutched his shoulder.
Scans were soon done at a local hospital. They revealed a fracture in his right shoulder. He is set to return to South Africa and undergo a surgery as soon as possible.
Physio Talks
"Today when he was bowling he was feeling something thud and pop," team physio said.
Also Read : Indian team announced for England seriies
"He is returning home and will see an orthopaedic surgeon in Cape Town. A decision will then be made on what the best method of treatment should be. In all likelihood that he will undergo a surgery. We will have to wai and see the exact recovery time."
He also said that Steyn had experienced some discomfort in the shoulder in a warm-up match in Adelaide. But scans had revealed nothing.
Moosajee did not shy away from accepting that the bowler's future was "up in the air".
"Time will tell. Only when healing has occurred will we be able to make a call on his comeback," he said.
Fellow countryman Morne Morkel is expected to be available for selection for the second Test in Hobart which starts on November 12.
---